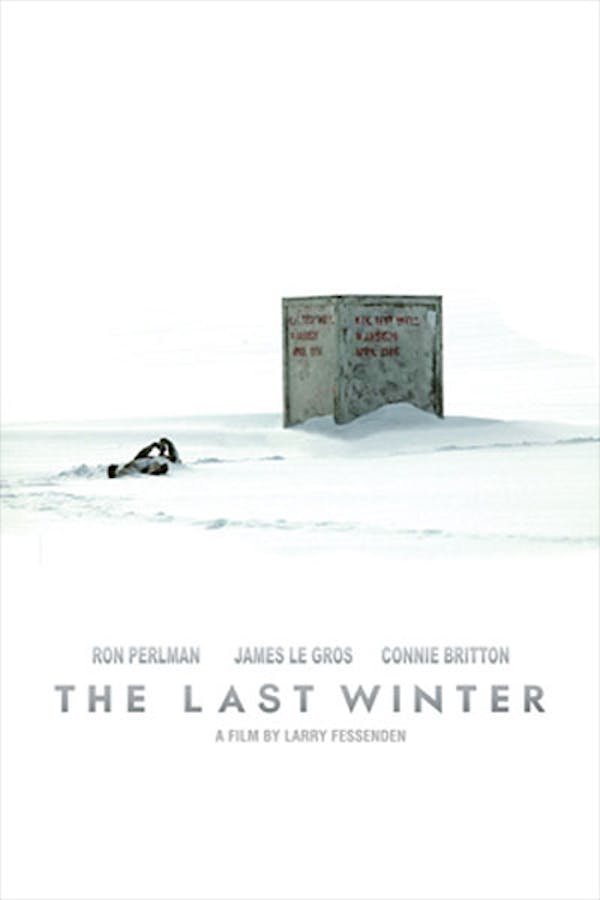 The Last Winter
Directed by Larry Fessenden
An oil company drilling in the Arctic triggers something very scary during an expedition in director Larry Fessenden's eco-horror film, which stars Ron Perlman (HELLBOY) and Connie Britton (AMERICAN HORROR STORY). Sent to evaluate the impact of drilling in the Arctic, James (James Le Gros) clashes with the crew's chief (Perlman), who wants to get the job done. Strange events begin to plague the crew, and they are soon cut off from the outside world. James and the crew feel the full force of Mother Nature's wrath, and before long there is no visible escape.
An oil company drilling in the Arctic trigger something very scary during an expedition.
Cast: Ron Perlman, James Le Gros, Connie Britton
Member Reviews
Mostly agree w/what roxbox said. I usually like Larry Fessenden stuff... not really a Ron Apeman fan.
Heavy handed climate change movie. I liked a lot of it but the thread really unraveled towards the end. Misuse of indigenous folklore. Two Skulls.
Poorly shot, poorly paced. Pretentious. Definitely not a horror and to call it a thriller is hard too because it certainly lacks any good thrills. It makes you think it's a film that involves wendigos by throwing in a wendigo hoof print in a scene randomly in the beginning and then it's 10000% not a wendigo type film at all. It's about climate change, I guess? No. Just no.
It was super rad until they appropriated native legend for a movie
How do you ruin an interesting story set in a remote "the Thing" type location? Ask Ron Perlman to act like a comic book villain and fill it with climate change warnings...too bad.