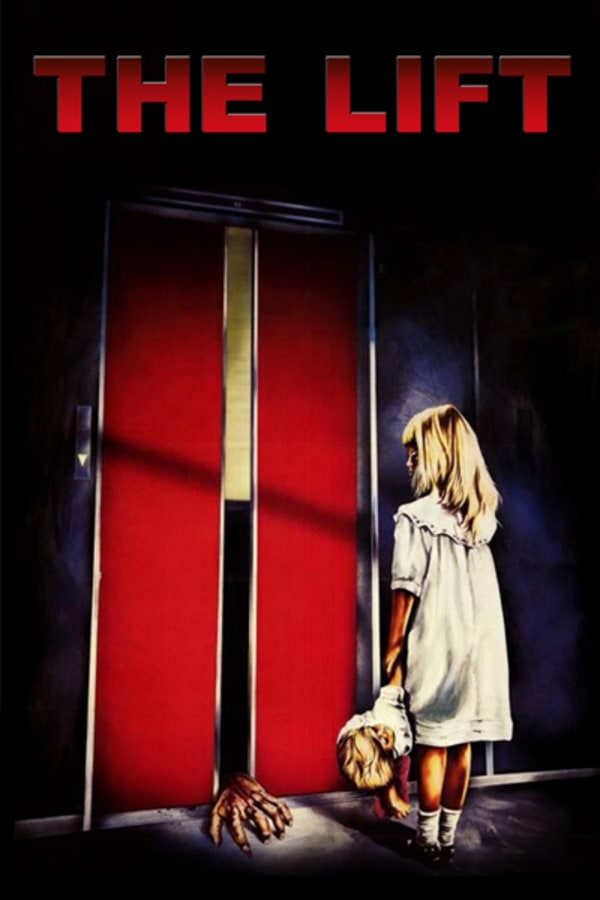 The Lift
Directed by Dick Maas
There is something very wrong with the elevator in a stylish office high-rise: its passengers end up dead! When Felix, an inquisitive repairman, investigates the faulty deathtrap, he discovers that something other than malfunctioning machinery is to blame. Some dark, distorted power has gained control of the elevator for its own evil design. After his horrifying discovery is given the shaft by the authorities, he joins a nosy female journalist to battle the unholy force inside THE LIFT!
There is something very wrong with the elevator in a stylish office high-rise – passengers end up dead!
Cast: Huub Stapel, Willeke van Ammelrooy, Josine van Dalsum, Piet Römer
Member Reviews
This is a terrible movie, but there's something charming about it. The dialogue is laughable, and many of the characters' actions and reactions are absurd and irrational. This is the type of movie that should have been on "Mystery Science Theater 3000." The story is about a murderous elevator that is being controlled by rogue AI. There are a few thrilling moments with a little bit of gore, but maybe the ineptness of the characters is enough to keep you entertained.
Interesting concept. Not the best movie but better than what I thought it would be.
The concept of having a killer elevator was interesting. However, there was barely any tension or buildup for me to get excited about. It did have some elements to make a slasher film like the body count, some nudity in the beginning, and "gory deaths". I did have some issues with the film for example the ending. It wasn't great since there were some loose ends with Felix and his wife. Also, they never explored the possible love interest with Felix and the reporter. I did like the way they shot the elevators since it reminded me of the shining which was neat. Some scenes were more interesting than others. Overall, I thought it was an okay movie. After watching the movie, it kinda leaves you with, "What did I just watch?" kinda moment.
It is okay. Started to get better at the end.