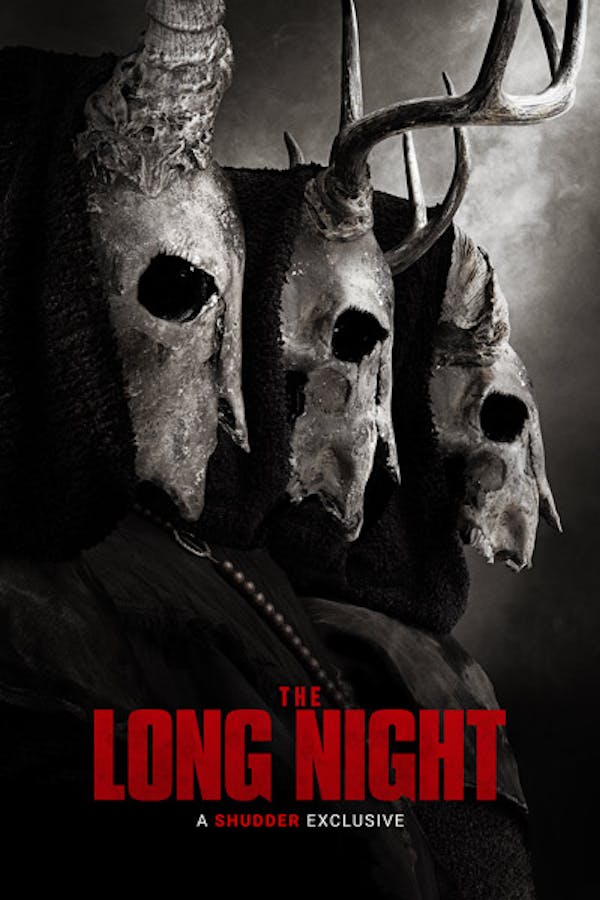 The Long Night
Directed by Rich Ragsdale
While searching for the parents she's never known, New York transplant Grace returns to her childhood southern stomping grounds with her boyfriend to investigate a promising lead on her family's whereabouts. Upon arrival, the couple's weekend takes a bizarre, terrifying turn as a nightmarish cult and their maniacal leader terrorize the pair en route to fulfilling a twisted ancient apocalyptic prophecy. A SHUDDER EXCLUSIVE
A New York transplant returns to her southern stomping grounds. but the weekend takes a bizarre turn when a nightmarish cult arrives to fulfill a twisted apocalyptic prophecy.
Cast: Scout Taylor-Compton, Nolan Gerard Funk, Jeff Fahey, Kevin Ragsdale, Deborah Kara Unger
Member Reviews
This would have totally been a better movie if it were condensed down into maybe 20 mins. Too much screaming, and very predicatable. The premise wasn't all that bad, but very standard. Very meh.
I loved this film! Scout Taylor Compton is my favorite final girl and she delivers in this one.
I liked it, not a great ending, but I liked it.
eh its not the best but not the worst either. a real slow burn, even at 92 mins..pretty standard satantic cult movie, decent performances from the leads, the costumes/spooky imagery was pretty good too, but if youre looking for top tier horror, this isnt it. just a good popcorn movie to put on w some friends. the music does get a little annoying after a while...the best parts of this movie are when the cultists are around or the cut scenes in the woods were good too, the rest is either super slow or not really necessary to the plot, so i would just read the synopsis and watch the last 45 mins