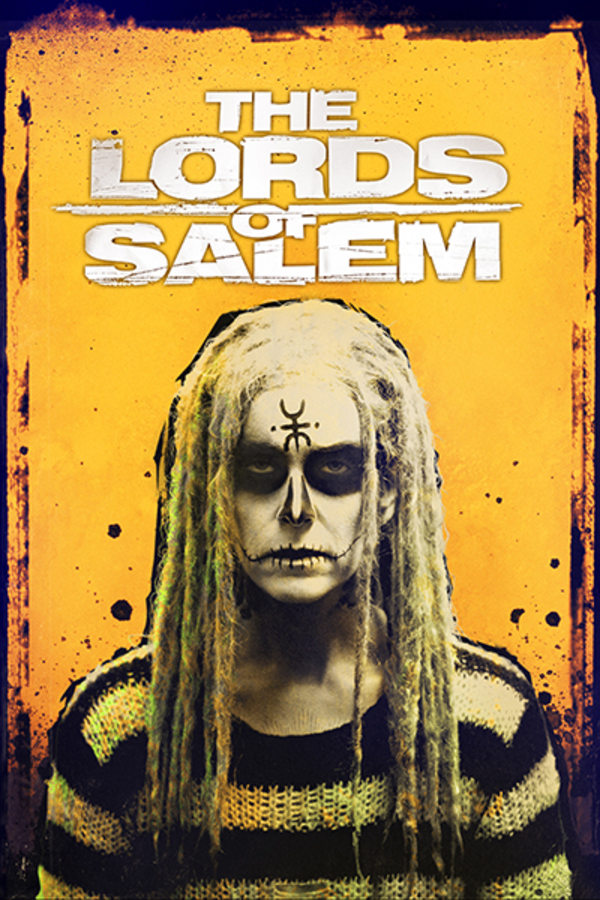 The Lords of Salem
Directed by Rob Zombie
Heidi (Sheri Moon Zombie), a radio DJ from Salem, is plagued by bizarre nightmares of vengeful witches after playing a mysterious record by a group known as The Lords. When the record becomes a huge hit, Heidi and her colleagues receive tickets for the band's next gig, but upon arrival find that the show goes beyond anything they could have imagined. From modern horror maestro, Rob Zombie, THE LORDS OF SALEM is an enigmatic and visually stunning take on the mythology of witches that blends a 1970s aesthetic with modern day counter culture to create a vivid, macabre horror. Contains strong language, sexual scenes, violence and gore.
A radio DJ is transformed by a 17th century record in Rob Zombie's elegant, eerie witch film.
Cast: Sheri Moon Zombie, Bruce Davison, Jeff Daniel Phillips, Ken Foree, Dee Wallace
Member Reviews
I kinda hate all of Rob's movies. The serial killer/clown/hillbilly/whatever thing is so, so tedious, and Mrs. Zombie never quite convinces me in her performances that she's not just reciting lines. This one, however, in spite of Mrs. Zombie's shortcomings, is a better effort from RZ than anything else I've ever seen of his. The story is interesting, the visuals are great, and the supporting actors hold it all together well. Live your best life, Dee Wallace! I'd like to see Rob move in this direction more in the future. Enough with the clowns, friend.
Pretty tame for a Rob Zombie movie. His attempt at non-slasher? Story is all over the place, could have been so much better with a bit more character development. I actually fell asleep the first time through this movie but I thought something cool was going to happen eventually so I came back. Didn't miss anything just cured my ocd having to know what happens at the end of movies. Also, as someone said, Mrs. Zombie's acting at points is laughable. Seems she's laughing? The part when the priest grabs her comes to mind.
i liked this film robs gf is really hot and the cinematography is bomb like its a good film chill
If you want to watch a crock of shit, look no further
A huge fan of Rob Zombie's other films, but this one just made no sense to me. Saw a lot of positive skulls, so maybe I need to rewatch it? One part I did like was the dad for the Harry and the Hendersons tv show was in this. I think Rob was onto something, but it got away from him and the director of Hereditary picked it up and did it better.