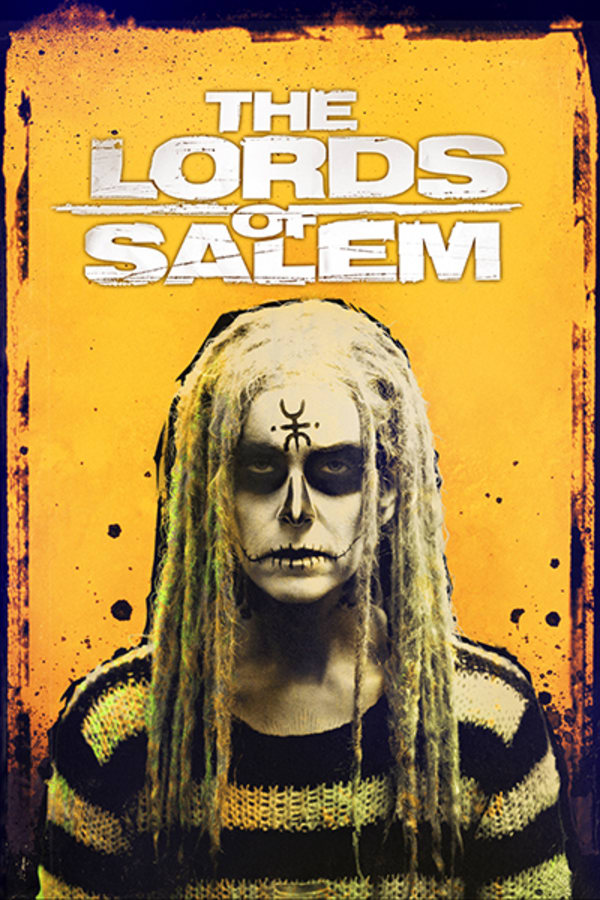 The Lords of Salem
Directed by Rob Zombie
Heidi (Sheri Moon Zombie), a radio DJ from Salem, is plagued by bizarre nightmares of vengeful witches after playing a mysterious record by a group known as The Lords. When the record becomes a huge hit, Heidi and her colleagues receive tickets for the band's next gig, but upon arrival find that the show goes beyond anything they could have imagined. From modern horror maestro, Rob Zombie, THE LORDS OF SALEM is an enigmatic and visually stunning take on the mythology of witches that blends a 1970s aesthetic with modern day counter culture to create a vivid, macabre horror. Contains strong language, sexual scenes, violence and gore.
A radio DJ is transformed by a 17th century record in Rob Zombie's elegant, eerie witch film.
Cast: Sheri Moon Zombie, Bruce Davison, Jeff Daniel Phillips, Ken Foree, Dee Wallace
Member Reviews
the only rob zombie film I can not stand.
I also don't understand the hate for this movie, and I'd rate it the best film I've seen by Zombie by a good margin. It is weird, mysterious, visually evocative, and positively oozing with dread. Like other Rob Zombie films, there's a great supporting cast of old-school icons, including Ken Foree, Dee Wallace, Meg Foster, and Judy Geeson. The psychedelic nightmare sequences may be a little much, but other than that, I can't see where it suffers any greater problem than simply requiring an attention span.
Why do people hate this movie? It is easily and by far the best Rob Zombie film to date. Gone is the white trash aesthetic that is in all of his movies, gone is the cussing almost every other damn word in the script, gone is the terrible one liners that are in ALL of his movies, and gone is the over the top brutal gore that really adds nothing to the movie and is just there to be there. This movie is very beautifully shot and the atmosphere is amazing. I will say it does kinda drag and parts get a little too ridiculous like the dream sequences, but the movie as a whole is really well done and more of an art film. The ending does hurt it, but don't let that dissuade you as it's leagues above anything else he has done. Btw if you watch horror for "scariness" you are doing it wrong as you will be disappointed in almost every film you see as scariness is super subjective.