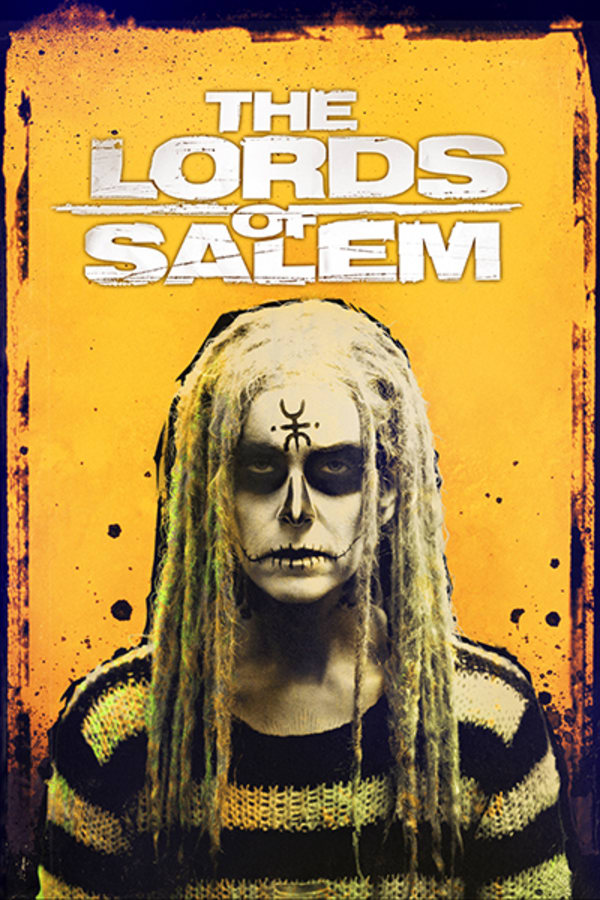 The Lords of Salem
Directed by Rob Zombie
Heidi (Sheri Moon Zombie), a radio DJ from Salem, is plagued by bizarre nightmares of vengeful witches after playing a mysterious record by a group known as The Lords. When the record becomes a huge hit, Heidi and her colleagues receive tickets for the band's next gig, but upon arrival find that the show goes beyond anything they could have imagined. From modern horror maestro, Rob Zombie, THE LORDS OF SALEM is an enigmatic and visually stunning take on the mythology of witches that blends a 1970s aesthetic with modern day counter culture to create a vivid, macabre horror. Contains strong language, sexual scenes, violence and gore.
A radio DJ is transformed by a 17th century record in Rob Zombie's elegant, eerie witch film.
Cast: Sheri Moon Zombie, Bruce Davison, Jeff Daniel Phillips, Ken Foree, Dee Wallace
Member Reviews
I think this Zombie's best film. For once, you aren't subjected to the usual horrible and abusive family that seemed to be his favourite "plot device". The focus is almost always on Heidi's downfall. Mrs. Zombie is very good n this, portraying the side decline well. Some good and disturbing imagery used throughout the film. The choice of Geeson, Wallace and Foster as the modern-day witches was excellent.
I've watched this film a few times. I have mixed reviews on it. Some positive, some the opposite. The film most certainly has it's great moments. There are certain scenes that are visually captivating. (Spoilers Ahead) The casting of the original witch, and her coven of six were spot on. Every scene showing them was intense, and at times absolutely appalling, which is to be expected by Zombie, and would expect nothing less. I really enjoyed the historical value portrayed as well, regardless of its accuracy. I feel Sheri Moon Zombie was a decent fit for the role. I see some think otherwise, but, like the film, she had her good, and bad moments. The scene with her, and the priest was a bit cheesy, especially when he grabbed her... it just seemed fake on her part. Maybe she was nervous, or found the scene to be funny, and couldn't take it seriously. My two favorite scenes with her were, of course, the scene where she is led by the three sisters to the grand room within number 5. I know Mozart's 'Lacrimosa' is a bit overused in films, but it worked superbly well in this scene. I also enjoyed the ending as it was visually stunning. I thought the three modern witches were cast -very- well. I thoroughly enjoyed Sunny's character, played by Dee Wallace, so happy-go-lucky, yet ruthless in the end, fucking loved that. Maria Alonso was lovely to watch, as always. The soundtrack was also great, which is expected of John 5. I rate the film a 4 out of 5, based on the fact there was more good than bad, and I loved the whole cast, and story line. Sorry for the sporadic review. I didn't feel like editing :P PS Jeff Daniel Phillips is a sexy beast.
The ideas are there. A coven of witches known as "The Lords of Salem" manipulate a radio dj with ties to Salem's old history. She is coerced into playing an mysterious record by them which possesses a strange, supernatural power. Haunting visions of a witch's sabbath plague her. It all builds up to a grand guignol of a finale. The film's biggest flaws lie in the casting of the lead and the climax. Sheri Moon Zombie, to put it simply, just does not capture one's attention. Her portrayal of this damaged character feels flat and lacking in genuine depth. The finale, which could have been visually stunning and terrifying, is just too cartoonish and silly for its own good. Pass.
Only one scene I thought good and it was so out of place with the rest of the film (not scary in the slightest) I thought I'd imagined it.
Not scary, boring rubbish. Very disappointed