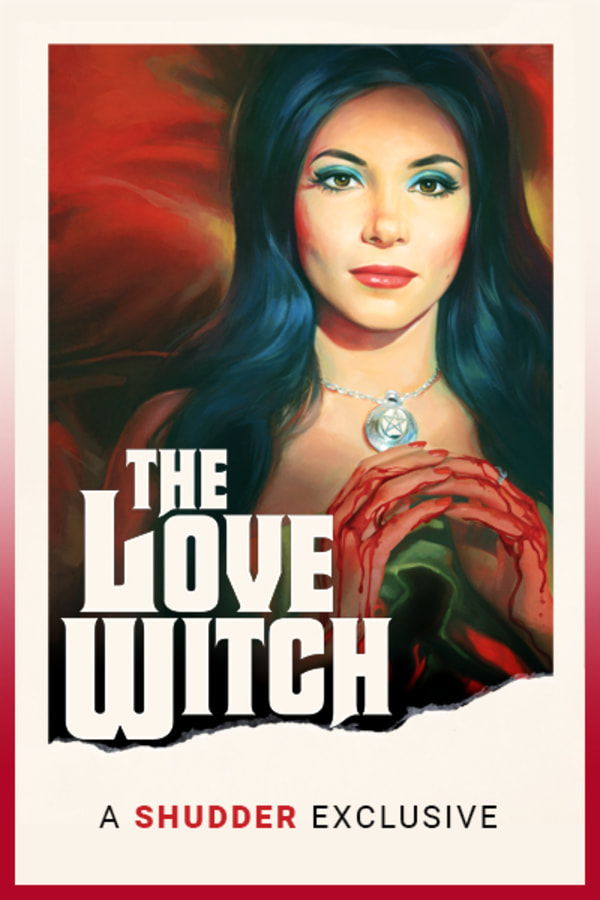 The Love Witch
Directed by Anna Biller
Elaine, a beautiful young witch, is determined to find a man to love her. In her gothic Victorian apartment she makes spells and potions. She then picks up men and seduces them, but her spells work too well, leaving her with a string of hapless victims. When she finally meets the man of her dreams, her desperation to be loved drives her to the brink of insanity and murder. With a visual style that pays tribute to Technicolor thrillers of the 1960s, The Love Witch explores female fantasy and the repercussions of pathological narcissism. A SHUDDER EXCLUSIVE. Contains sexual scenes, violence and gore.
A modern-day witch uses spells and magic to get men to fall in love with her, in a tribute to 1960s Technicolor thrillers
Cast: Samantha Robinson, Gian Keys, Laura Waddell, Jeffrey Vincent Parise
Member Reviews
Looks amazing and has some fantastic one-liners. Could have maybe been trimmed of some scenes but when you've worked on the sets and costumes as hard as Anna Biller a bit of over-indulgence is understandable.
i love the aesthetic and how it's like the 70's. it's unnecessarily too long. It's worth a watch though
Gorgeous cinematography and intentionally campy acting. Just a fun movie! Crazy to think that Anna Biller directed, wrote, edited, scored, and did the costume and set design for this.
"Back in the day we all made love freely and put up Baphomet posters and no-one was dogmatic" A wonderfully witty and spectacularly stylish macabre melodrama. Kinky & kitsch, sensual & singular. The Love Witch is Russ Meyer through a feminist lens - no really. Yes there is some sex and nudity, but most of it is very 'matter-of-fact' nudity - it is just there because it is, which is refreshing. It deals with themes of pathological sexuality and narcissism, and has an eye for the absurd. Anna Biller will hopefully stick around and keep making excellent movies that dance around the edge of the genre and subvert expectations.