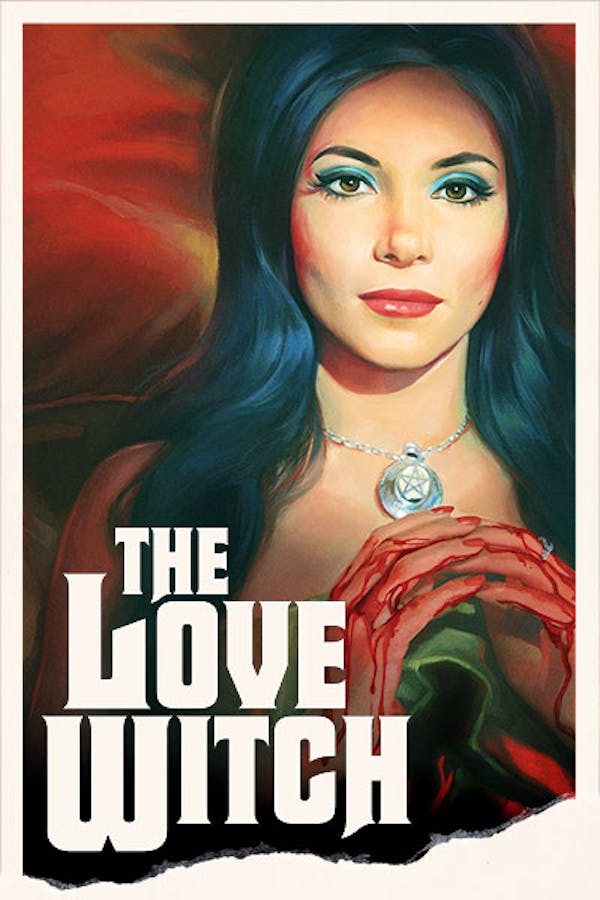 The Love Witch
Directed by Anna Biller
Elaine, a beautiful young witch, is determined to find a man to love her. In her gothic Victorian apartment she makes spells and potions. She then picks up men and seduces them, but her spells work too well, leaving her with a string of hapless victims. When she finally meets the man of her dreams, her desperation to be loved drives her to the brink of insanity and murder. With a visual style that pays tribute to Technicolor thrillers of the 1960s, The Love Witch explores female fantasy and the repercussions of pathological narcissism.
A modern-day witch uses spells and magic to get men to fall in love with her, in a tribute to 1960s Technicolor thrillers
Cast: Samantha Robinson, Gian Keys, Laura Waddell, Jeffrey Vincent Parise
Member Reviews
Awesome movie and awesome artwork 🤟🏽
This movie is amazing, and I love it. Visually it is beautiful. definitely strange in all the right ways
This movie was visually stunning. The set design, costuming, and attention to detail was amazing. The storyline is predictable and I know it is a nod to 60's horror so the camp is to be expected. However the acting was atrocious especially the main character she was stunning but honestly a horrible actor and so was the other brunette witch character, it looked like she was reading from a teleprompter. It was laughable.
this is a huge guilty pleasure movie tbh, i can understand why it wouldn't be everyone's cup of tea -- the plot isn't anything special, the acting is cheesy af (in a self aware kind of way), and there's quite a bit of nudity, but it's absolutely gorgeous! i feel like people who like valerie and her week of wonders would like this and cishet men who love quentin tarantino would hate it LOL they hate to see a girlboss winning, anna biller went above and beyond and you can really tell she was passionate about this movie! pro tip if you didn't enjoy it: watch it while high ;p also i've shown this to a few people without telling them what year it was filmed and none of them guessed it wasn't really from the 60s!