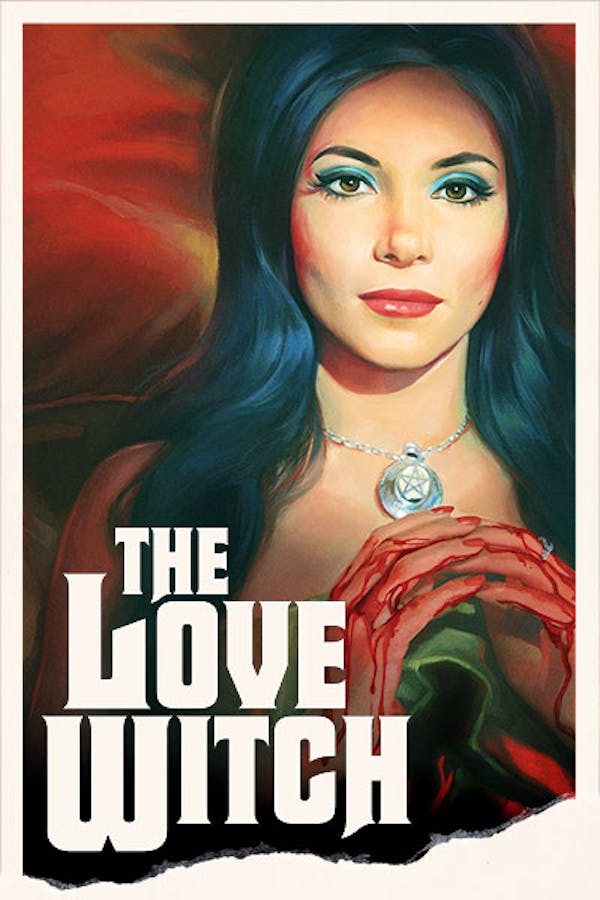 The Love Witch
Directed by Anna Biller
Elaine, a beautiful young witch, is determined to find a man to love her. In her gothic Victorian apartment she makes spells and potions. She then picks up men and seduces them, but her spells work too well, leaving her with a string of hapless victims. When she finally meets the man of her dreams, her desperation to be loved drives her to the brink of insanity and murder. With a visual style that pays tribute to Technicolor thrillers of the 1960s, The Love Witch explores female fantasy and the repercussions of pathological narcissism.
A modern-day witch uses spells and magic to get men to fall in love with her, in a tribute to 1960s Technicolor thrillers
Cast: Samantha Robinson, Gian Keys, Laura Waddell, Jeffrey Vincent Parise
Member Reviews
I've only seen this once before and thought of this as a surface-level feminist movie, but having Joe Bob Briggs talk with the director, Anna Biller, I can now see how it's more about one woman's, Elaine's, love fantasy. I still find it boring for my tastes, however; as much as I love looking at it. Great, great colors though, and just an overall nice look that definitely reminds one of the movies from the '60s and what not. I just feel Trish could have had a bigger, competitive part with Elaine. The top male witch could have had his comeuppance. Et cetera, et cetera. Although, I do love how dumb the men are in this movie, and also how they can't handle emotions. That was wonderful to see.
Such a unique movie, truly nails the aesthetic of the time period (even in film style) and carries a feminist message as campy as the movies that inspired it. Very fun if you have an appreciation for the 60s-70s - pretty niche though
I am old enough to remember the era that inspired this movie: the blend of actual occult info with 60's cheese and lingering 50 ideals and...for lack of a better term, acting. Fun, but only for a single watch.
It almost hurts to only give it a 3 because of how mesmerized I was by this beautiful film. However aesthetics aside the plot is meh, and the main character is kind of one dimensional. Had a lot of potential to be fantastic but just fell short. Still worth a watch if you're into the retro witchy vibe though.