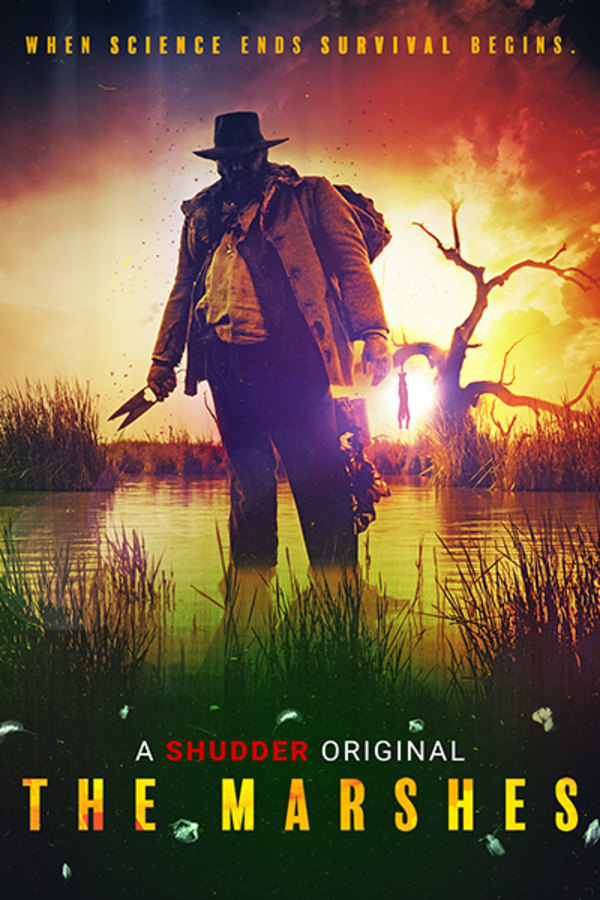 The Marshes
Directed by Roger Scott
In the middle of nowhere is a labyrinthine marshland teetering on the verge of extinction. Committed to saving it is Dr Pria Anan, using diligence and reason to fight the forces of ignorance that threaten its existence. With rival Ben and assistant Will helping her Pria is certain she is in control but her fears threaten to overwhelm her, tensions mount and control becomes elusive. Finally fear becomes manifest in the form of a horrifying evil; they must abandon science and focus on survival. A SHUDDER ORIGINAL.
Deep in a remote marshland, three young biologists conducting research encounter evil and must fight for survival.
Cast: Dafna Kronental, Sam Delich, Mathew Cooper
Member Reviews
*SPOILER* I may be wrong, but I believe that the entire movie was her hallucinating from the mosquito bite she got at the beginning of the movie. They made it such a point to show us when she was bitten, that it had to be for a reason. And at the end when her friends disappeared again and she was carried off by the swamp man, I think it was just another hallucination since she wasn't treated yet...
would of been a great short film.
Would have made a great 15 to 20 minute short.
Awful direction It's hard to imagine how the director could have done a worse job, there were a few different scenes where character and surroundings seemed to teleport or rearrange without reason all due to the camera work being utter nonsense and it was not that way due to the story it was just poor choppy directing... total rubbish