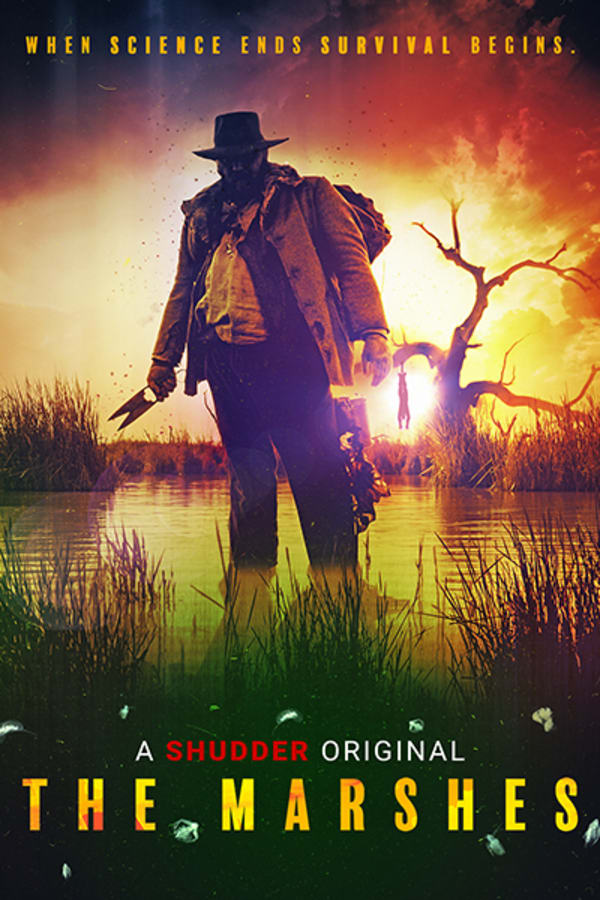 The Marshes
Directed by Roger Scott
In the middle of nowhere is a labyrinthine marshland teetering on the verge of extinction. Committed to saving it is Dr Pria Anan, using diligence and reason to fight the forces of ignorance that threaten its existence. With rival Ben and assistant Will helping her Pria is certain she is in control but her fears threaten to overwhelm her, tensions mount and control becomes elusive. Finally fear becomes manifest in the form of a horrifying evil; they must abandon science and focus on survival. A SHUDDER ORIGINAL.
Deep in a remote marshland, three young biologists conducting research encounter evil and must fight for survival.
Cast: Dafna Kronental, Sam Delich, Mathew Cooper
Member Reviews
What a pile of crap. Nothing original. Boring, slow and going nowhere....
Interesting enough start but very poor finish.
The premise here is really good & it had the potential to be better than it was. The acting is pretty decent. The 1st act built up a good degree of tension: the competition between the co-workers, the isolated location, the confrontation with the redneck & the 'real' meaning between 'Waltzing Matilda' story. Sadly, the 2nd & 3rd act go a bit wacky & it all just gets silly. It's a shame, could've done better! 2.5/5 skulls.
It was OK for a supernatural slasher but a lot of nothing really happens.
just skip 47 min then watch 5 min then skip another 10 then watch another 5 & its done.....its a bunch of nothing