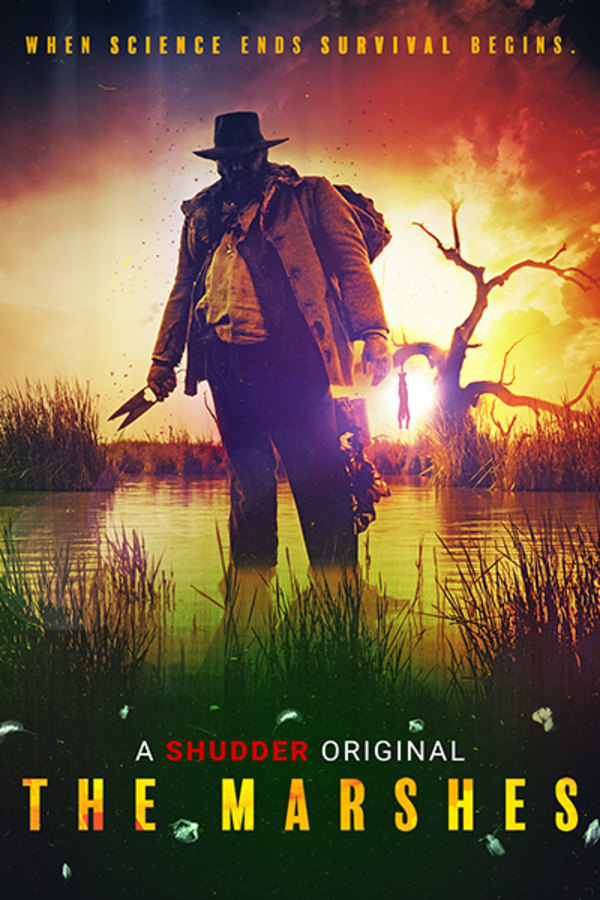 The Marshes
Directed by Roger Scott
In the middle of nowhere is a labyrinthine marshland teetering on the verge of extinction. Committed to saving it is Dr Pria Anan, using diligence and reason to fight the forces of ignorance that threaten its existence. With rival Ben and assistant Will helping her Pria is certain she is in control but her fears threaten to overwhelm her, tensions mount and control becomes elusive. Finally fear becomes manifest in the form of a horrifying evil; they must abandon science and focus on survival. A SHUDDER ORIGINAL.
Deep in a remote marshland, three young biologists conducting research encounter evil and must fight for survival.
Cast: Dafna Kronental, Sam Delich, Mathew Cooper
Member Reviews
Interesting premise with the promise sunlit scares which are awesome, but the antagonist was disappointing. What was he? Ghost? Serial killer? Hallucination? Donald Trump supporter?
A little boring, confusing scenes
Didn't really care for it because it kept cutting in and out that's the only thing that I didn't like but it was a good movie and I do like shutter
Tall Grass meets Jeepers Creepers extended version. some long and annoying shots they could've cut short with no loss to the story.