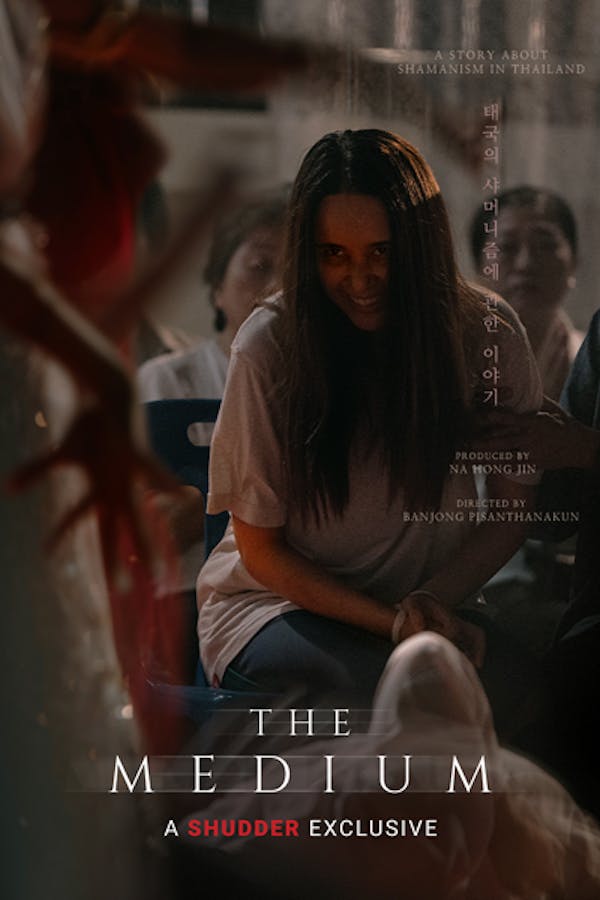 The Medium
Directed by Banjong Pisanthanakun
A documentary team follows Nim, a shaman based in Northern Thai, the Isan area, and encounters her niece Mink showing strange symptoms that seem to be indicate inheritance of shamanism. The team decides to follow Mink, hoping to capture the shaman lineage passing on to the next generation, but her behavior more extreme, bizarre and terrifying. From the creators of SHUTTER and THE WAILING. A SHUDDER EXCLUSIVE.
From the creators of SHUTTER and THE WAILING, comes a terrifying story of possession.
Cast: Sawanee Utoomma, Narilya Gulmongkolpech, Sirani Yankittikan
Member Reviews
Awesome! totally worth a watch. Don't let the subtitles scare you away.
Really really good. Trigger warning there's a cute little dog in the movie and we all know what happens to cute dogs in horror movies.... and it's horrible. If you hate dog deaths just cover your ears the second you see her holding the dog upside down, if you have someone with you to let you know when it's over close your eyes too. It's mainly the sound. Don't skip the movie for that scene though. The movie is amazingly good. Effective scares and solid acting from all involved.
Excellent movie. Most likely my favorite horror movie of 2021.
Awesome watch! Very interesting love the story line. Worthy to watch
One of the better found footage/documentary style movies I've seen in quite some time, and that is one of my favorite genres. Creepy atmosphere, solid physical acting, and some really nice cinematography helped make this one of the best recent films, foreign or otherwise, Shudder has featured.