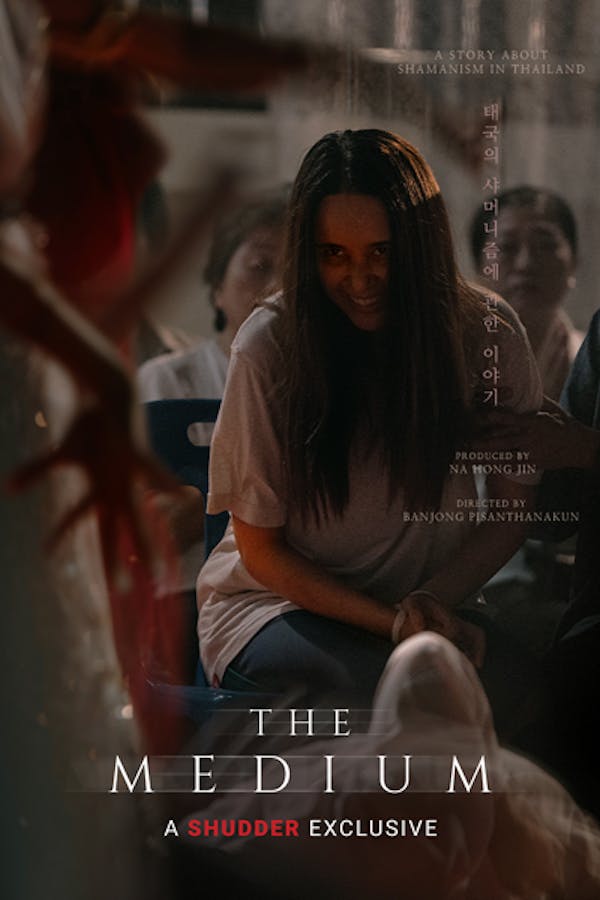 The Medium
Directed by Banjong Pisanthanakun
A documentary team follows Nim, a shaman based in Northern Thai, the Isan area, and encounters her niece Mink showing strange symptoms that seem to be indicate inheritance of shamanism. The team decides to follow Mink, hoping to capture the shaman lineage passing on to the next generation, but her behavior more extreme, bizarre and terrifying. From the creators of SHUTTER and THE WAILING. A SHUDDER EXCLUSIVE.
From the creators of SHUTTER and THE WAILING, comes a terrifying story of possession.
Cast: Sawanee Utoomma, Narilya Gulmongkolpech, Sirani Yankittikan
Member Reviews
2.5 for predictability and lack of subtlety.
This movie is by far one of the better paranormal horror movies I've ever seen. The beginning mockumentary style of this film is very well played into, and while the ending can seem a little silly in small moments it is a very brilliantly filmed movie and id recommend it to anyone who enjoys any paranormal and mockumentary horror films
One of the better movies on Shudder.