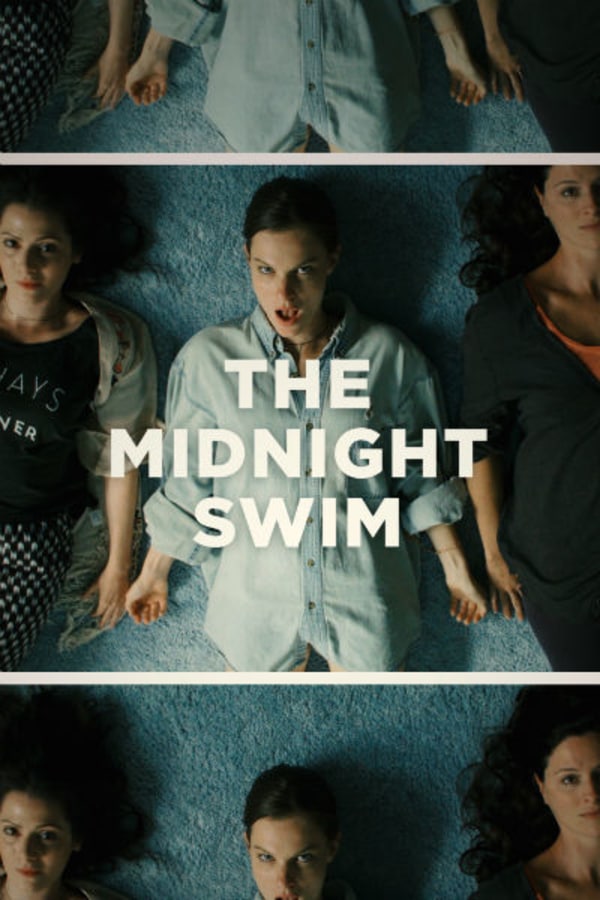 The Midnight Swim
Directed by Sarah Adina Smith
Eerie things start happening when three sisters return to their lakeside home and summon the spirit of a drowned girl. First dead birds start appearing on their doorstep, then other creepy happenings. What do these ominous signs mean - and what's their connection to a local legend, their mother's death and the lake which may be calling June towards it? Sarah Adina Smith's genre-bending debut is an elegant mixture of psychological thriller, ghost story and POV horror. Though offscreen much of the time, Lindsay Burdge (THE INVITATION) gives a haunting lead performance.
Eerie things start happening when three sisters summon the spirit of a drowned girl.
Cast: Lindsay Burdge, Jennifer Lafleur, Aleksa Palladino, Ross Partridge
Member Reviews
So...what happened to the birds? Good cinematography but the movie is so stretched out and pointless its painful by the end..... the end that sucks. Only remotely "scary" parts are the ones waiting for something to possibly happen in the underwater scenes, and that's a let down.
Ok for a one-time watch...
More of an intense personal drama that becomes horrifying, rather than a straight horror film (though I watched it before bed and it did give me nightmares). This is an elliptical and ambitious film (despite its small size) that is not for everyone. However, those who like mindbenders and/or films that distinctly unsettle will find a lot here to enjoy. Exceptionally well acted with some unbelievable visual moments.
Touches on so many subjects, from ancient mythology to family dynamics and mental illness. I really enjoyed this one.