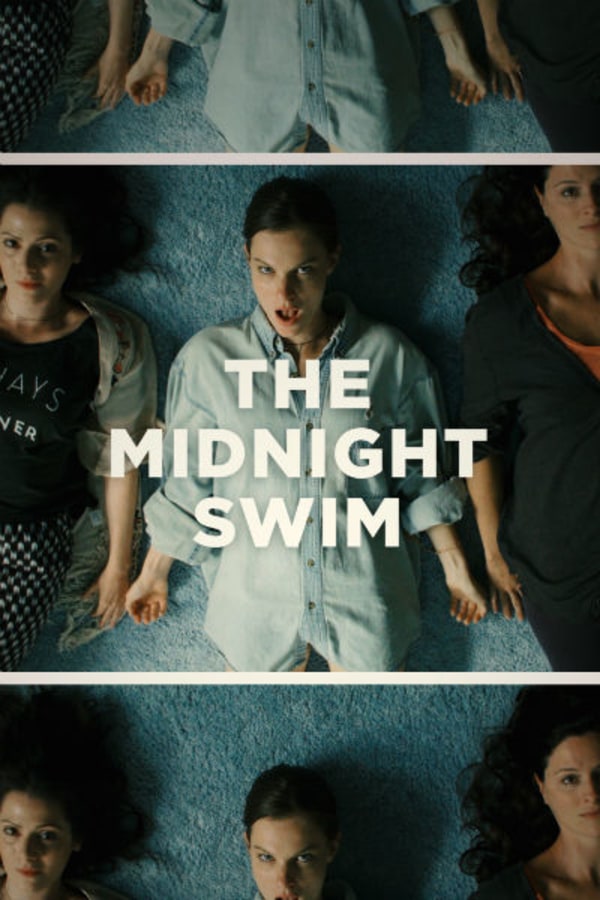 The Midnight Swim
Directed by Sarah Adina Smith
Eerie things start happening when three sisters return to their lakeside home and summon the spirit of a drowned girl. First dead birds start appearing on their doorstep, then other creepy happenings. What do these ominous signs mean - and what's their connection to a local legend, their mother's death and the lake which may be calling June towards it? Sarah Adina Smith's genre-bending debut is an elegant mixture of psychological thriller, ghost story and POV horror. Though offscreen much of the time, Lindsay Burdge (THE INVITATION) gives a haunting lead performance.
Eerie things start happening when three sisters summon the spirit of a drowned girl.
Cast: Lindsay Burdge, Jennifer Lafleur, Aleksa Palladino, Ross Partridge
Member Reviews
Nice slow kind of film, slight sense of getting creepier and creepier, anti-climactic ending.
Watched hour nearly died of boredom
I tracked this down a while ago, as I was fascinated by Buster's Mal Heart and this is one of the few other films from the same creator. Like Buster's..., this is not so much a horror movie as it is an art film using horror methods. So, if you're looking for scares or kills or any of the other usual things we get from horror, look elsewhere. However, if you like horror to take chances and go places where not everything makes sense or where answers are not laid out in front of you, this might just do the trick for you. I enjoyed it, but my fellow Shudderites make valid points with their criticisms.