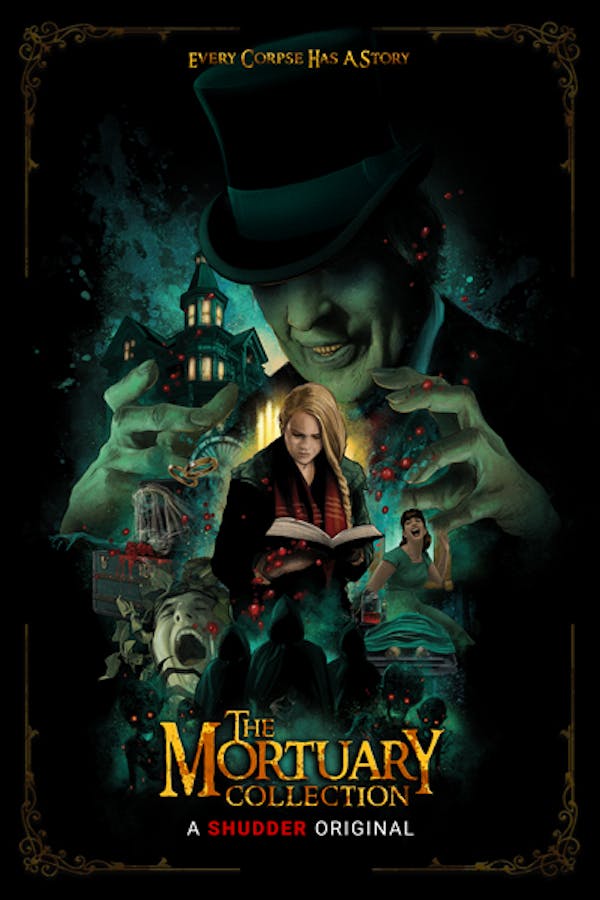 The Mortuary Collection
Directed by Ryan Spindell
In the phantasmagorical town of Raven's End, nothing is as it seems... A misguided young girl takes refuge in a decrepit old mortuary. There she meets Montgomery Dark, an eccentric undertaker with more than a few skeletons in his closet. Montgomery chronicles the strange history of the town through a series of twisted tales, each more terrifying than the last, but the young girl's world is unhinged when she discovers that the final story... is her own. A SHUDDER ORIGINAL
An eccentric mortician spins four twisted tales of madness and the macabre in a sleepy sea-side town where nothing is as it seems.
Cast: Clancy Brown, Caitlin Fisher, Christine Kilmer, Jacob Elordi, Ema Horvath
Member Reviews
I absolutely loved this movie. It had originality but was also fresh and clean. Plenty of metaphors as well and the ending although slightly predictable still had a good twist.
Awesome. Will be watching again on Halloween.
One of the best movies I've seen this year. Clancy Brown just owns this role, man. It had From a Whisper to a Scream feel to it, but looked like Scary Stories Told in the Dark. Part of the reason why I came back to Shudder was for original content like this.
This was one of the first movies I watched on here and man that was awesome! 13/10 would get spooked by Mr. Krabs again.
Quite good. Some effects are a little cheesy but overall well done.