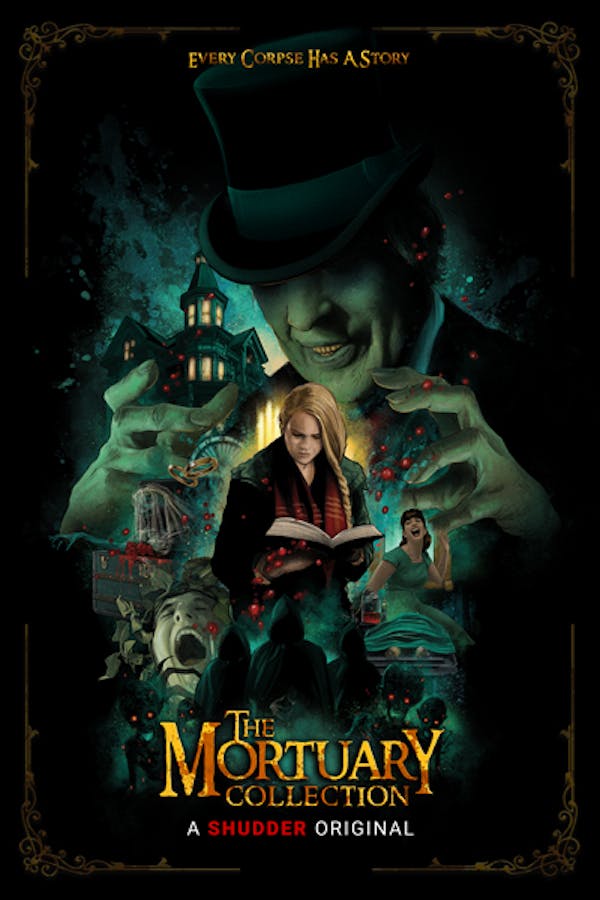 The Mortuary Collection
Directed by Ryan Spindell
In the phantasmagorical town of Raven's End, nothing is as it seems... A misguided young girl takes refuge in a decrepit old mortuary. There she meets Montgomery Dark, an eccentric undertaker with more than a few skeletons in his closet. Montgomery chronicles the strange history of the town through a series of twisted tales, each more terrifying than the last, but the young girl's world is unhinged when she discovers that the final story... is her own. A SHUDDER ORIGINAL
An eccentric mortician spins four twisted tales of madness and the macabre in a sleepy sea-side town where nothing is as it seems.
Cast: Clancy Brown, Caitlin Fisher, Christine Kilmer, Jacob Elordi, Ema Horvath
Member Reviews
Really enjoyed this. Great acting (for the most part). Nice wrap around story. One of the better anthologies.
Usually with anthologies you walk away not taking much from it but this one is different in my opinion. Very well done and i love the mortuary theme very dark yet still comedic. As the stories go on had a great progression from silly to scary and horrific, I really enjoyed this , ending was spot on also. Five skulls .
Stylish portmanteau / made all the more intriguing / by Clancy Brown's voice.
Great horror flick with unpredictable twist ending