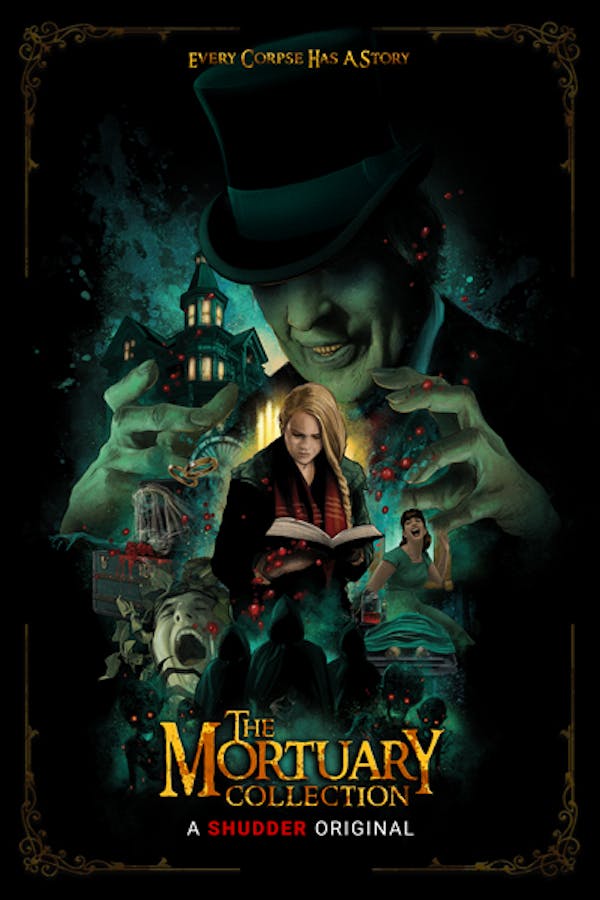 The Mortuary Collection
Directed by Ryan Spindell
In the phantasmagorical town of Raven's End, nothing is as it seems... A misguided young girl takes refuge in a decrepit old mortuary. There she meets Montgomery Dark, an eccentric undertaker with more than a few skeletons in his closet. Montgomery chronicles the strange history of the town through a series of twisted tales, each more terrifying than the last, but the young girl's world is unhinged when she discovers that the final story... is her own. A SHUDDER ORIGINAL
An eccentric mortician spins four twisted tales of madness and the macabre in a sleepy sea-side town where nothing is as it seems.
Cast: Clancy Brown, Caitlin Fisher, Christine Kilmer, Jacob Elordi, Ema Horvath
Member Reviews
Been wanting to watch this for quite a while and I'm glad I finally got to it. Overall, loved it. Loved the little tales told and the story of the movie itself.
amazing Best anthology I've seen in a long time
Love the creepy old Cryptkeeper vibes this gave me!
I like to put my peanut butter on one slice or bread and my jelly on another slice. Only a lunatic would try to put jelly on peanut butter. It also get gross in the other jar. No this is not something i will accept!