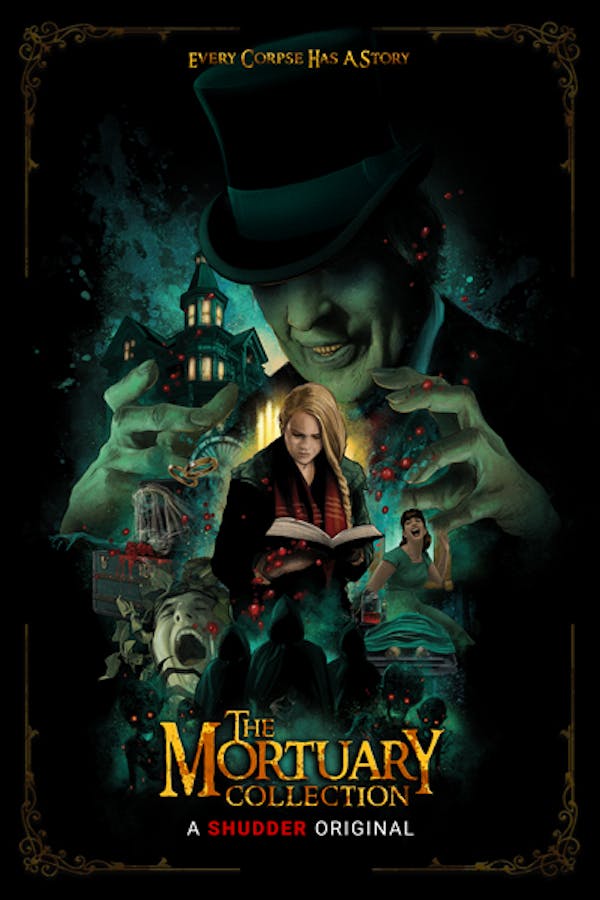 The Mortuary Collection
Directed by Ryan Spindell
In the phantasmagorical town of Raven's End, nothing is as it seems... A misguided young girl takes refuge in a decrepit old mortuary. There she meets Montgomery Dark, an eccentric undertaker with more than a few skeletons in his closet. Montgomery chronicles the strange history of the town through a series of twisted tales, each more terrifying than the last, but the young girl's world is unhinged when she discovers that the final story... is her own. A SHUDDER ORIGINAL
An eccentric mortician spins four twisted tales of madness and the macabre in a sleepy sea-side town where nothing is as it seems.
Cast: Clancy Brown, Caitlin Fisher, Christine Kilmer, Jacob Elordi, Ema Horvath
Member Reviews
Anthology horror is my personal favorite sub-genre of horror. From the classic EC comics, to Romero's masterpeice Creepshow, I feel horror thrives in great anthologies. This right here has to be one of the best anthology horror films I've seen in recent years. Up there with Trick 'r Treat and V/H/S 2 for being an all around great assembly of unique, memorable and fun horror stories. Clancy Brown is the MVP as our horror host. Clearly having a lot of fun with the role and bringing so much energy to it. This is one film I'll be telling everyone to watch.
A little unpredictable. Pretty good.
I've been getting into anthologies more and more. and this has been great
Tough stories, deeper than I expected and I didn't see that ending coming.
I really enjoyed that. Highly recommend. I do like anthologies, and this is one of the better ones I've seen.