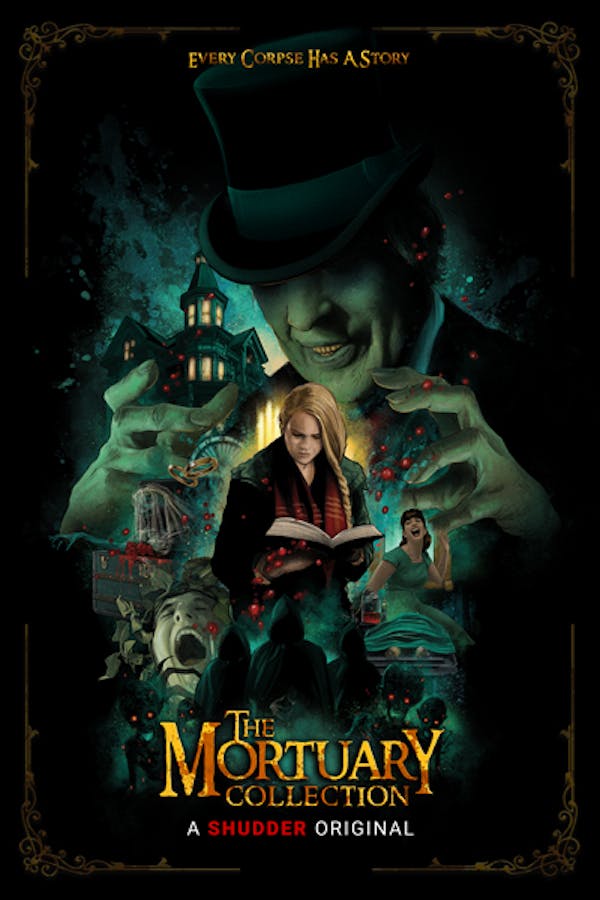 The Mortuary Collection
Directed by Ryan Spindell
In the phantasmagorical town of Raven's End, nothing is as it seems... A misguided young girl takes refuge in a decrepit old mortuary. There she meets Montgomery Dark, an eccentric undertaker with more than a few skeletons in his closet. Montgomery chronicles the strange history of the town through a series of twisted tales, each more terrifying than the last, but the young girl's world is unhinged when she discovers that the final story... is her own. A SHUDDER ORIGINAL
An eccentric mortician spins four twisted tales of madness and the macabre in a sleepy sea-side town where nothing is as it seems.
Cast: Clancy Brown, Caitlin Fisher, Christine Kilmer, Jacob Elordi, Ema Horvath
Member Reviews
Good anthology with some cool twists.
This was my first anthology horror movie and I LOVED IT! It's my first recommendation when introducing people to fun horror films
A really damn good anthology film. Definitely worth the time.
This is exactly what a horror anthology should be! Great stories with a wicked wrap-around to make it all work. A+