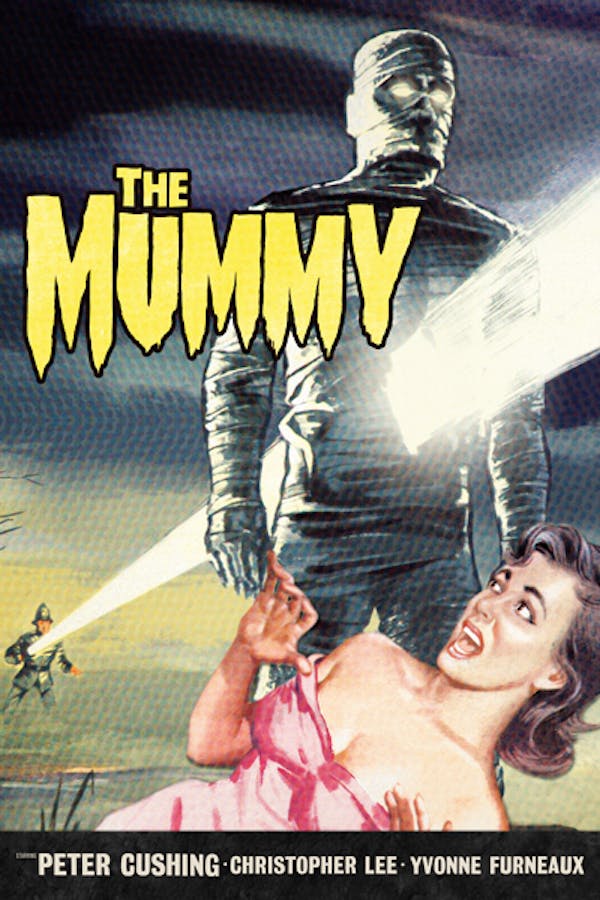 The Mummy
Directed by Terence Fisher
One by one the archaeologists who discover the 4,000-year-old tomb of Princess Ananka are brutally murdered. Kharis (Lee), high priest in Egypt 40 centuries ago, has been brought to life by the power of the ancient gods and his sole purpose is to destroy those responsible for the desecration of the sacred tomb. But Isobel Banning (Furneaux), wife of one of the explorers (Cushing), resembles the beautiful princess, forcing the speechless and tormented monster to defy commands and abduct Isobel to an unknown fate...
One by one the archaeologists who discover the 4,000-year-old tomb of Princess Ananka are brutally murdered.
Cast: Peter Cushing, Christopher Lee, Yvonne Furneaux
Member Reviews
The film is an absolute classic with a great plotline, interesting character development and an awesome monster. However, it suffers greatly from the era in which it was created. Firstly, the subtext of the film aims to question the morality of taking the heritage of other cultures (the UK taking Egyptian artefacts without caring about the implications) is really great, but, the film inadvertently throws this away by portraying Kharis (the mummy) and Mehemet Bey as the villains when they're the ones protecting their heritage, they're in the right. Secondly, the ending leaves much to be desired due to how abrupt it is, offering no real conclusion other than the fact that the mummy is dead and the scroll is gone. Moreover, there are some major plot holes, mainly how the mummy is stopped by bullets in the end despite it being revealed that the mummy is only able to be stopped once he has completed his task and set free by the ancient god he was first cursed by. Finally, it suffers from what are now seen as obvious horror tropes like Isobel Banning's resemblance to Princess Ananka being able to stop Kharis, or the mummy being a slow blundering idiot due to the fact he is literally a reanimated corpse yet is still able to kill multiple people.
Excellent! Love the classics!
This movie is worst than smelling an Indians butt hole
Alas, this print seems to be of the DVD not the Blu-ray version. Disappointing, especially as the main thing going for the movie is not the plot (hackneyed when it was made) but the production values and colour photography. Come on, Shudder, get the HD print!