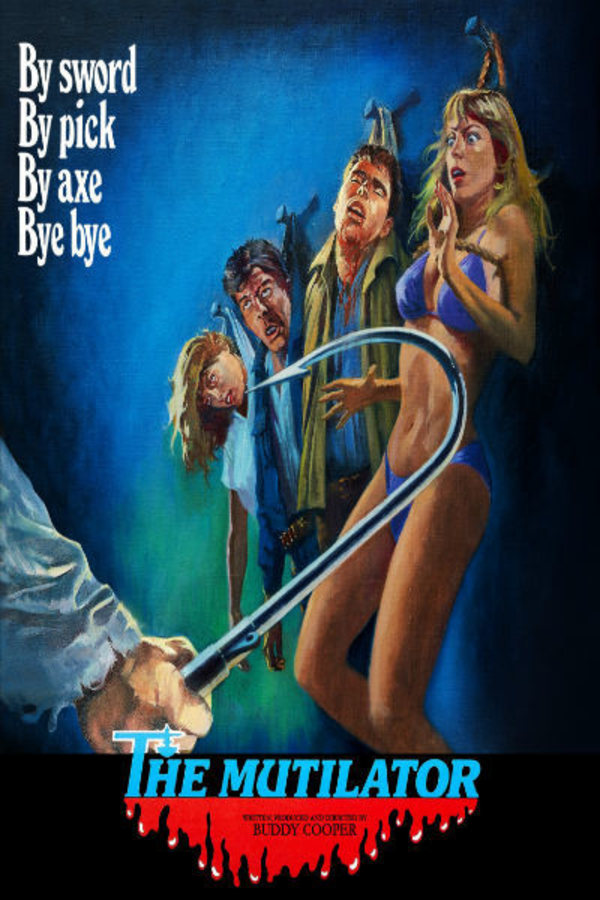 The Mutilator
Directed by Buddy Cooper
In this sickening slice of '80s slasher fun, a homicidal hunter lures his estranged son to his beach house, then starts killing the poor kid's friends with an array of deadly devices. It's all part of a deranged vengeance aimed at Ed Jr., who accidentally killed his mother while attempting to clean his father's gun collection as a child. As the night drags on, Big Ed uses steel hooks, axes and even an outboard motor to play the most dangerous game with the confused co-eds. Freshly restored and fully uncut thanks to the dedicated deviants at Arrow Video... Contains violence and gore.
A homicidal hunter lures his estranged son home, then starts killing his friends.
Cast: Matt Mitler, Ruth Martinez, Bill Hitchcock, Connie Rogers
Member Reviews
Fun movie that's pretty gory for its time and a relentless killer.
Great early 80s slasher. Really enjoyed the cast of characters and didn't want any of them to die. The gore effects are top notch.
Delightfully bad acting and a nonsense plot. Great fun!
For diehard slasher fans only. Best part is the opening sequence song.
Slow moving 80's slasher that is worth watching because the kills are pretty cool. For a movie with a runtime less than 90 minutes there is a crazy amount of padding.