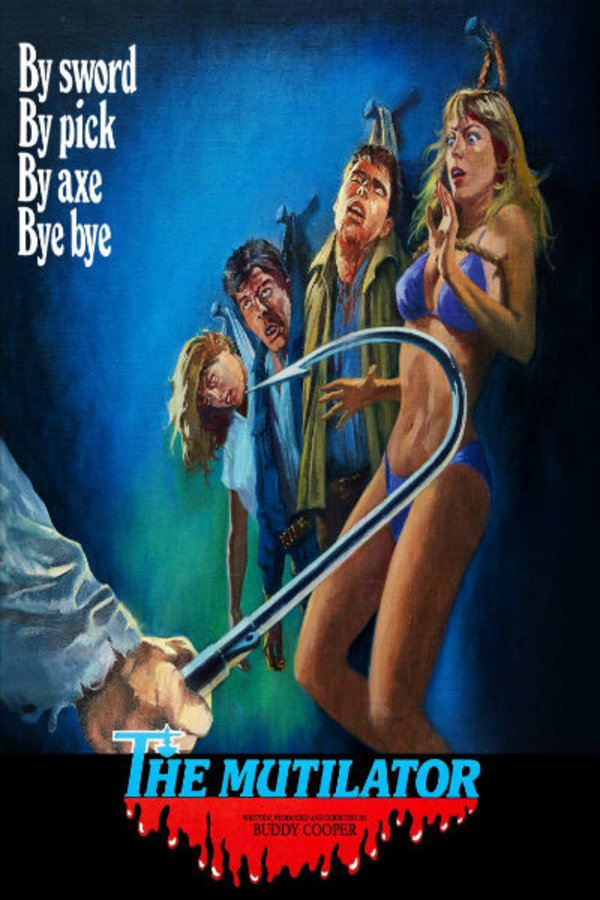 The Mutilator
Directed by Buddy Cooper
In this sickening slice of '80s slasher fun, a homicidal hunter lures his estranged son to his beach house, then starts killing the poor kid's friends with an array of deadly devices. It's all part of a deranged vengeance aimed at Ed Jr., who accidentally killed his mother while attempting to clean his father's gun collection as a child. As the night drags on, Big Ed uses steel hooks, axes and even an outboard motor to play the most dangerous game with the confused co-eds. Freshly restored and fully uncut thanks to the dedicated deviants at Arrow Video... Contains violence and gore.
A homicidal hunter lures his estranged son home, then starts killing his friends.
Cast: Matt Mitler, Ruth Martinez, Bill Hitchcock, Connie Rogers
Member Reviews
good gore watched this 2o plus years ago
This movie serves the cheese! But, 80's slasher-thrillers are my absolute favorite. The acting was not good but I love the storyline and the scenery of it all. You can't beat an 80's slasher!!!
To say that I love this movie is a understatement. It's a great time with some really solid kills and a theme song that can't be beat.
Loved it and its theme song too
Entertaining enough with bad acting