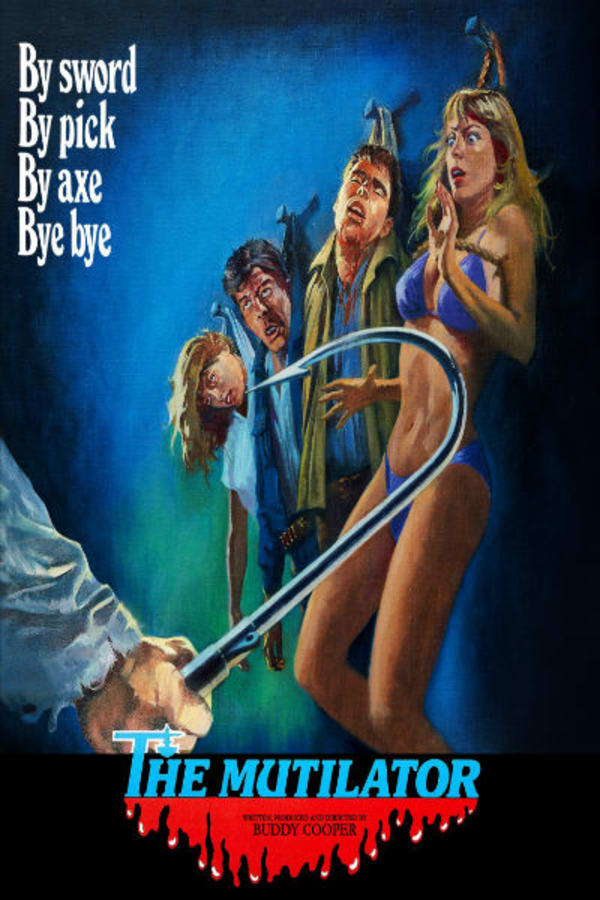 The Mutilator
Directed by Buddy Cooper
In this sickening slice of '80s slasher fun, a homicidal hunter lures his estranged son to his beach house, then starts killing the poor kid's friends with an array of deadly devices. It's all part of a deranged vengeance aimed at Ed Jr., who accidentally killed his mother while attempting to clean his father's gun collection as a child. As the night drags on, Big Ed uses steel hooks, axes and even an outboard motor to play the most dangerous game with the confused co-eds. Freshly restored and fully uncut thanks to the dedicated deviants at Arrow Video... Contains violence and gore.
A homicidal hunter lures his estranged son home, then starts killing his friends.
Cast: Matt Mitler, Ruth Martinez, Bill Hitchcock, Connie Rogers
Member Reviews
Wonderful ! Great 80's fun. The subpar acting is a bonus
Ok this is a standard 80s "dead teenagers film" that clearly was made with one rather bland title that was changed for marketing reasons. All and all its an ok sit but is aslo a total one view wonder.
So...is this 'the mutilator' or 'fall break'?!
Forgettable and enthused.
like someone said below, i love trash but this isn't even worth it