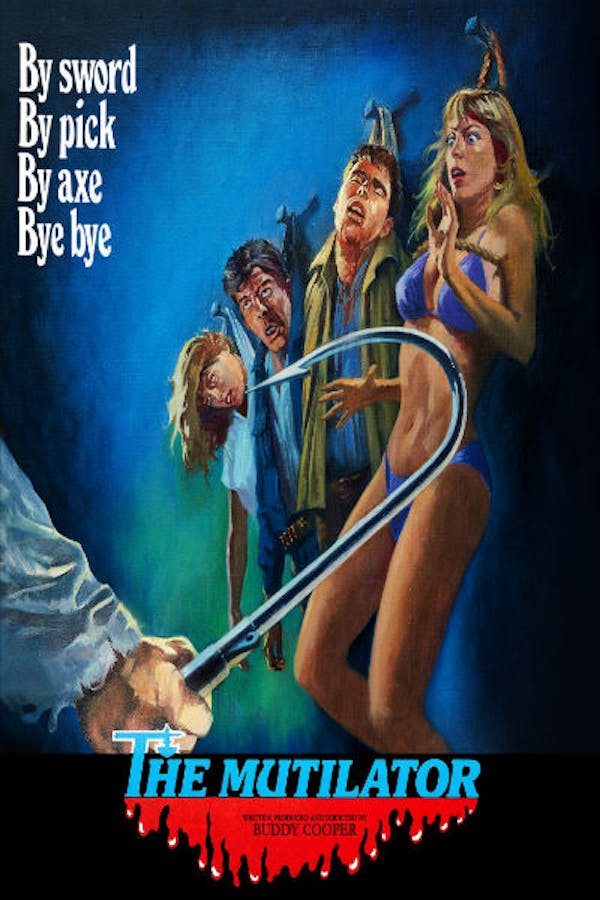 The Mutilator
Directed by Buddy Cooper
In this sickening slice of '80s slasher fun, a homicidal hunter lures his estranged son to his beach house, then starts killing the poor kid's friends with an array of deadly devices. It's all part of a deranged vengeance aimed at Ed Jr., who accidentally killed his mother while attempting to clean his father's gun collection as a child. As the night drags on, Big Ed uses steel hooks, axes and even an outboard motor to play the most dangerous game with the confused co-eds. Freshly restored and fully uncut thanks to the dedicated deviants at Arrow Video... Contains violence and gore.
A homicidal hunter lures his estranged son home, then starts killing his friends.
Cast: Matt Mitler, Ruth Martinez, Bill Hitchcock, Connie Rogers
Member Reviews
my fav part was when that one guy was promised sex if he looked for the others and he benny hill ran out of the room immediately 😭
Soundtrack is great. The gore is good. The effects/lighting, pretty poor. All round entertaining movie if with friends and booze. On your own for a thrill, though? Probs a bit boring and generic. Soundtrack rocks though!
2 skulls for the effects.
I really loved the sense of dread that was portrayed and the sinking sense of anxiety. The kills were awesome.