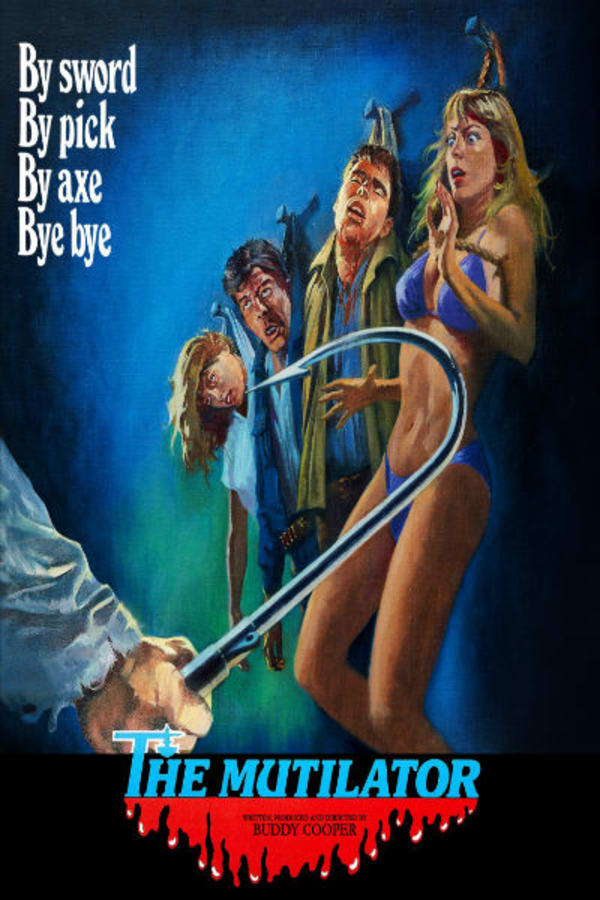 The Mutilator
Directed by Buddy Cooper
In this sickening slice of '80s slasher fun, a homicidal hunter lures his estranged son to his beach house, then starts killing the poor kid's friends with an array of deadly devices. It's all part of a deranged vengeance aimed at Ed Jr., who accidentally killed his mother while attempting to clean his father's gun collection as a child. As the night drags on, Big Ed uses steel hooks, axes and even an outboard motor to play the most dangerous game with the confused co-eds. Freshly restored and fully uncut thanks to the dedicated deviants at Arrow Video... Contains violence and gore.
A homicidal hunter lures his estranged son home, then starts killing his friends.
Cast: Matt Mitler, Ruth Martinez, Bill Hitchcock, Connie Rogers
Member Reviews
This movie is fantastic. Definitely give it a watch
A perfect dose of 80's slasher and cheesiness. The Mutilator has a lot of great kill scenes mixed together with a feel good recurring song about Fall break that will definitely be stuck in your head after it's over.
Was HORRIBLE!!! But loved it!!! Classic cheesy 80's horror!
Typical slasher film that makes it predictable. Yet the gore effects would make Tom Savini proud.