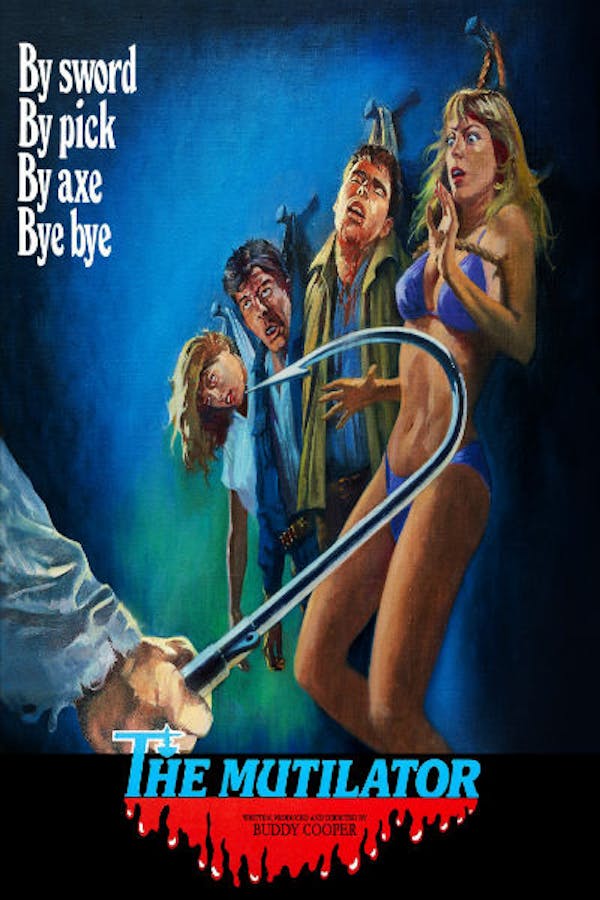 The Mutilator
Directed by Buddy Cooper
In this sickening slice of '80s slasher fun, a homicidal hunter lures his estranged son to his beach house, then starts killing the poor kid's friends with an array of deadly devices. It's all part of a deranged vengeance aimed at Ed Jr., who accidentally killed his mother while attempting to clean his father's gun collection as a child. As the night drags on, Big Ed uses steel hooks, axes and even an outboard motor to play the most dangerous game with the confused co-eds. Freshly restored and fully uncut thanks to the dedicated deviants at Arrow Video... Contains violence and gore.
A homicidal hunter lures his estranged son home, then starts killing his friends.
Cast: Matt Mitler, Ruth Martinez, Bill Hitchcock, Connie Rogers
Member Reviews
Great movie. Don't listen to the millennial haters who bitch about everything.
stupid ass movie 84 minutes of my life wasted !!!
The opening is my favorite scene
The opening scene was actually sad I'm not lying but i actually cried when Ed SR was grieving over his wife's death
This slasher movie is pretty campy but I think it's campiness made for a really enjoyable experience. I really loved the music throughout the film because it kept jumping between ominous tones and some light hearted rock which added a little humour to the film. The gore factor was there especially for an 80's slasher film and every kill was with a different weapon especially a pretty epic kill with a fishing gaff. Characters were likable and while the killer was non-threatening and not memorable. I think the campy tone of the film complimented the brutal kills in it which made a half decent viewing experience.