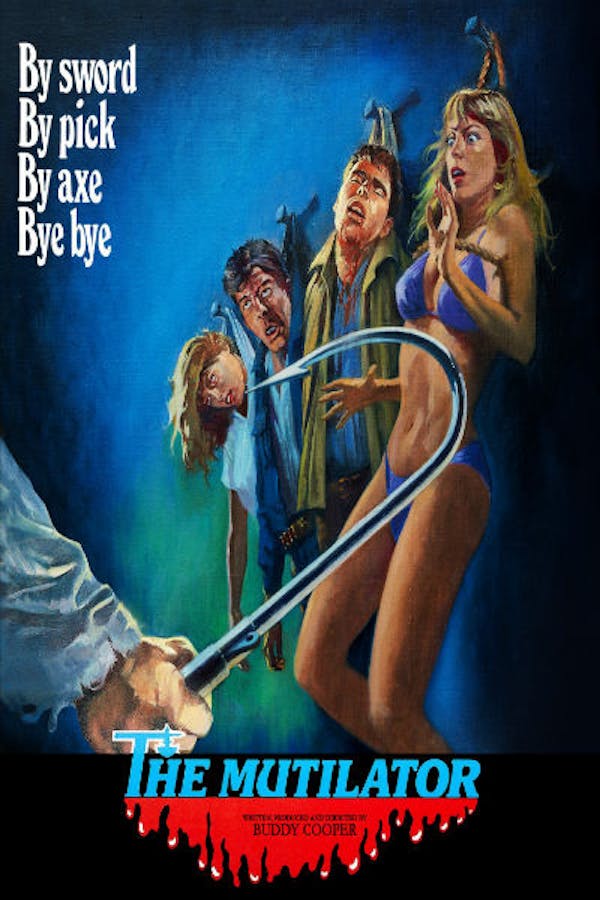 The Mutilator
Directed by Buddy Cooper
In this sickening slice of '80s slasher fun, a homicidal hunter lures his estranged son to his beach house, then starts killing the poor kid's friends with an array of deadly devices. It's all part of a deranged vengeance aimed at Ed Jr., who accidentally killed his mother while attempting to clean his father's gun collection as a child. As the night drags on, Big Ed uses steel hooks, axes and even an outboard motor to play the most dangerous game with the confused co-eds. Freshly restored and fully uncut thanks to the dedicated deviants at Arrow Video... Contains violence and gore.
A homicidal hunter lures his estranged son home, then starts killing his friends.
Cast: Matt Mitler, Ruth Martinez, Bill Hitchcock, Connie Rogers
Member Reviews
A bonafide dogshit movie...and this is coming from someone who has a soft spot for cheesy 80s slashers. The best part was some of the practical effects during the kills, but it felt like you barely got a glimpse of them in between fairly uneventful scenes. I watched until the end because on the quentin tarantino episode of eli roth's podcast they both hyped up the final 5 mins. Ill save you 80 some odd minutes: those last 5 mins are definitely not worth it.
Solid slasher flick w goretastic scenes.
I really should have turned it off during the sub-par Billy Joel rip-off music playing over the opening credits.
very dumb plot, super predictable
I liked this one, some laughs, cool deaths and a likeable group of pals.