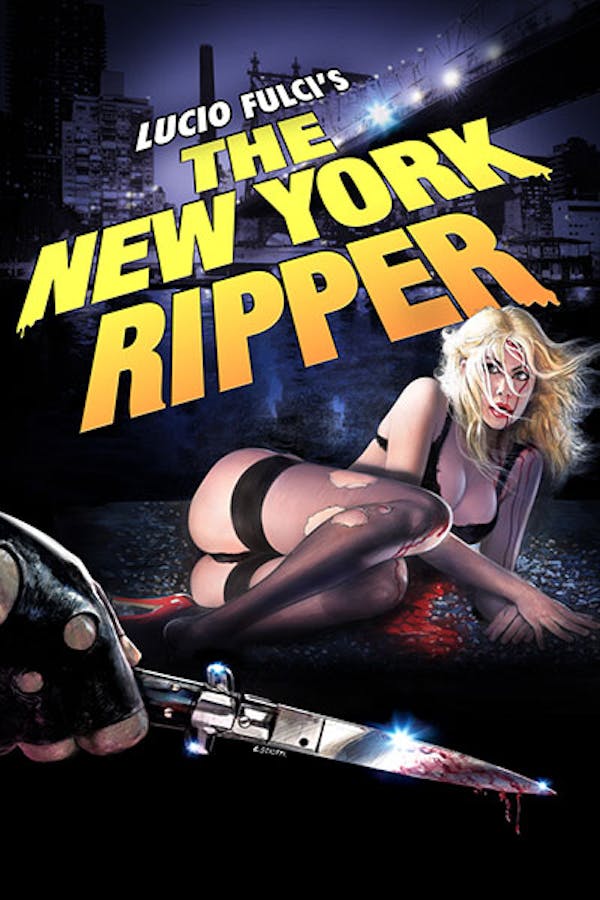 The New York Ripper
Directed by Lucio Fulci
A killer who talks like Donald Duck targets sexually active New York women, brutalizing them in increasingly twisted ways. Now It's up to Lieutenant Williams, who knows plenty about vice, to catch the deadly Disney enthusiast. Of course, this being a Lucio Fulci film, every step closer results in dismemberment, disemboweling and death. Set in the heydey of sleazy 1980s Times Square, which was rife with adult shops, theaters, and clubs, Fulci's sickening slasher inspired an orgy of outrage and censorship. But, um, you're over 18, right?
A killer who talks like Donald Duck targets sexually active New York women.
Cast: Jack Hedley, Almanta Suska, Howard Ross
Member Reviews
A film from 1982 that you will either love or hate. It is the type of film that helped bring about the modern day slasher flick, so even though many will find it too much, be thankful that films like this paved the way first. Yes the plot is illogical, the violence over the top, there's sexual depravity, and yet somehow the director pulls it off. Even the Donald Duck type voice, intially weird, becomes creepier as the film progresses. Also for or those interested, this is a Giallo film: a particular style of Italian-produced murder mystery horror-thriller film usually blends the atmosphere and suspense of thriller fiction with elements of horror fiction (such as slasher violence) and eroticism (similar to the French fantastique genre), and often involves a mysterious killer whose identity is not revealed until the final act of the film (Wiki).
A killer who talks like donald duck??? 5 stars immediately idc…. and that foot scene… WHAT
Great slasher! Very good film.
Fulci was a hack but he meant well.