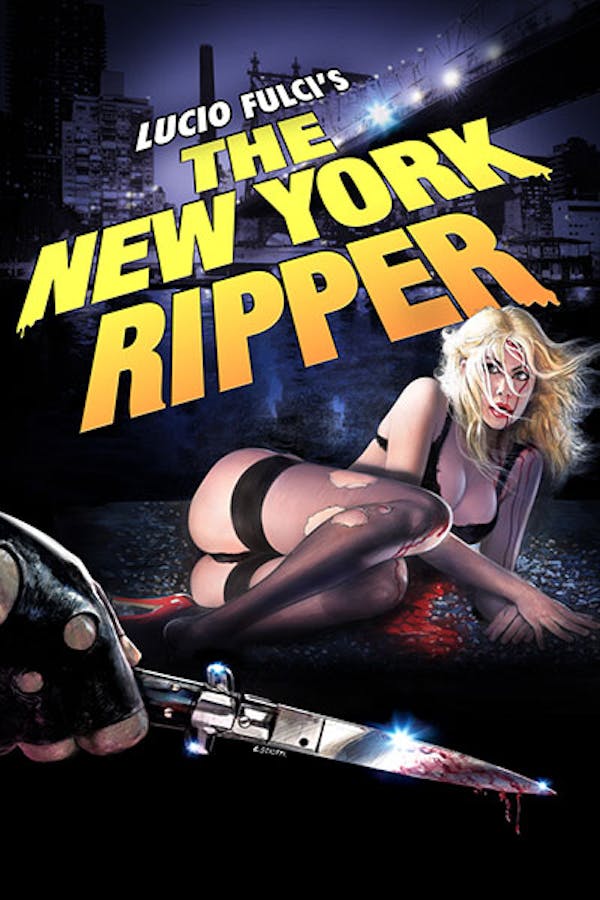 The New York Ripper
Directed by Lucio Fulci
A killer who talks like Donald Duck targets sexually active New York women, brutalizing them in increasingly twisted ways. Now It's up to Lieutenant Williams, who knows plenty about vice, to catch the deadly Disney enthusiast. Of course, this being a Lucio Fulci film, every step closer results in dismemberment, disemboweling and death. Set in the heydey of sleazy 1980s Times Square, which was rife with adult shops, theaters, and clubs, Fulci's sickening slasher inspired an orgy of outrage and censorship. But, um, you're over 18, right?
A killer who talks like Donald Duck targets sexually active New York women.
Cast: Jack Hedley, Almanta Suska, Howard Ross
Member Reviews
Wow, just wow, what a great film and filmed in my city when it was gritty, grimy and seedy. There's nothing like the backdrop of NYC and that's what makes this city great for a film like this. I started to figure out who the killer was, three-quarters into the movie and it didn't disappoint. I love horror movies from the 80's and hope to see more on Shudder. This movie reminds me of Maniac which is a little more perturbed than this one and if anyone wants to check out that movie, you won't be disappointed. I didn't see it here on Shudder but you can probably find it on some other site. I noticed on one of the movie marquees in the movie that there was a film playing called Final Exam and I hope that Shudder gets that on their roster.
The sleaziest film from the Italian master.
Classic, has it all! Mix of American and Italian actors. Serial killer. 80s bush. Great!!!!
Ultra sleazy giallo take on the American slasher. YMMV and I expect people will either find it too gross or silly, but it hit all the right notes for me. I'd even say this is one of, if not the best Fulci film. I wish more slashers were this vicious.