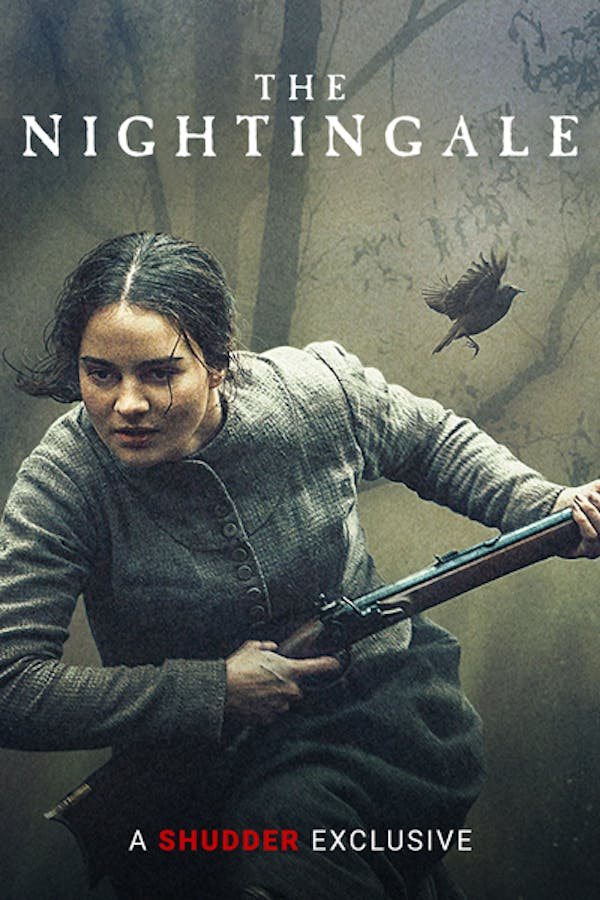 The Nightingale
Directed by Jennifer Kent
A young Irish convict chases a British officer through the wilderness, bent on revenge for a terrible act of violence committed against her family. From Jennifer Kent, the writer and director of THE BABADOOK, comes an epic saga of vengeance and humanity. A SHUDDER EXCLUSIVE.
A young Irish convict chases a British officer, bent on revenge.
Cast: Sam Claflin, Aisling Franciosi, Baykali Ganambarr
Member Reviews
i'm tired of watching narratives where women being forced upon/ assaulted is plot device to turn them into a strong female leads/ badasses/ heroines. i also think there was probably a way of explaining what was happening to the main character without including multiple on-screen rape scenes- it felt like trauma porn. this wasn't for me, and might not be for a lot of women.
Exceptional movie, I was on the edge of my seat the whole time. It has such powerful messages. Wonderful acting, and directing, it's incredible! This should have been at the Oscars, these award shows are such a let down!
A must watch, no one race is superior we are all human, never forget where you came from.
So hard to get through on an emotional level but so worth thentears. This was one of the roughest movies l've seen and it ruined my day, but I think that was the point. It crushes your soul.
The Nightingale is brutal and heartbreakingly bleak. Not gory but definitely not for the faint of heart. The stellar acting left me absolutely breathless.