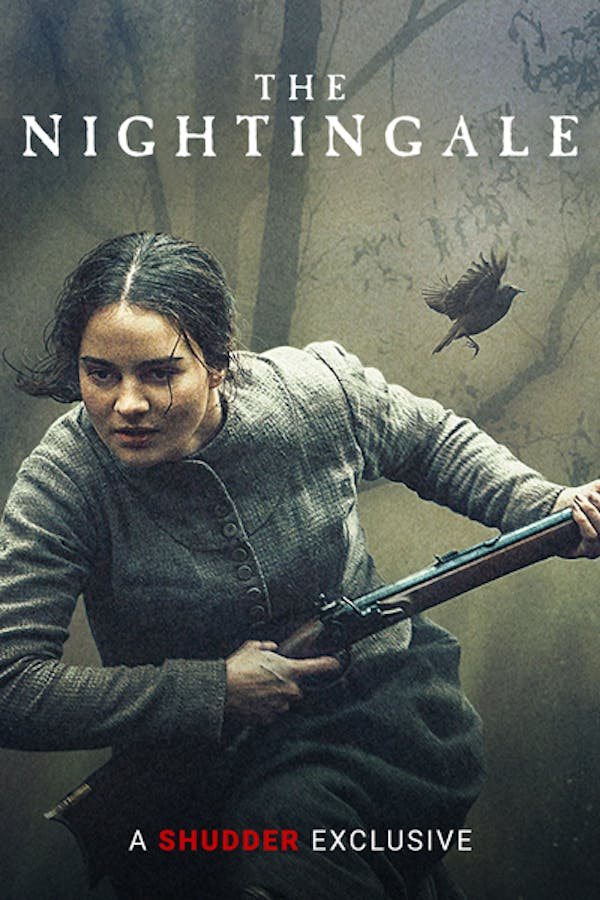 The Nightingale
Directed by Jennifer Kent
A young Irish convict chases a British officer through the wilderness, bent on revenge for a terrible act of violence committed against her family. From Jennifer Kent, the writer and director of THE BABADOOK, comes an epic saga of vengeance and humanity. A SHUDDER EXCLUSIVE.
A young Irish convict chases a British officer, bent on revenge.
Cast: Sam Claflin, Aisling Franciosi, Baykali Ganambarr
Member Reviews
Never underestimate an assaulted woman
Pretty good and also sad; maybe oversimplifies the crossover of intersectionality between a poor woman of the time and a slave, but overall very compelling.
Not bad, but maybe 30 minutes longer than it needs to be and seriously more people get raped in this during the first 40 minutes than every Rob Zombie film combined.
A sad and unsettling drama.
Loved it. I truly recommend women to watch this movie and see that we have not made to much progress in termes of still abuse against women, psychological, physical, mental still quite commun on the platform of society. Racism /discrimination are alive an well unfortunately across the world. A catastrophic vision of reality on film. I liked the movie a lot to only look,at how depressing at the rate for equality for all is negligible.