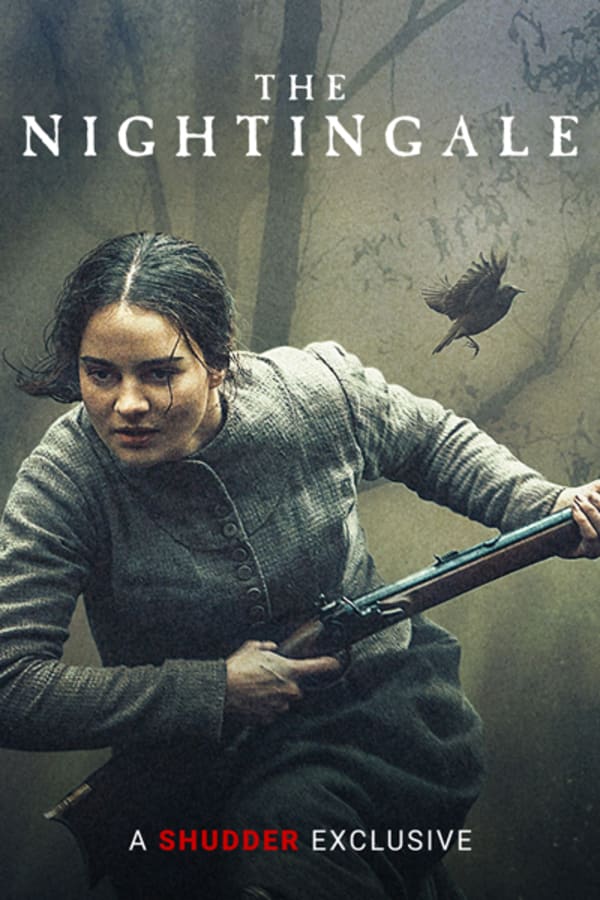 The Nightingale
Directed by Jennifer Kent
A young Irish convict chases a British officer through the wilderness, bent on revenge for a terrible act of violence committed against her family. From Jennifer Kent, the writer and director of THE BABADOOK, comes an epic saga of vengeance and humanity. A SHUDDER EXCLUSIVE.
A young Irish convict chases a British officer, bent on revenge.
Cast: Sam Claflin, Aisling Franciosi, Baykali Ganambarr
Member Reviews
Excellent movie. Very intense. Great acting. Maybe a little bit slow.
A brutal film about vengeance and human cruelty. I liked how the female protagonist was not a superhero. She had doubts and fears and prejudices that she had to overcome. This is a film where the smallest bit of human kindness feels hard-won and the ending, while abrupt, allows for a great deal of discussion abiut, "Okay, what might happen now?"
Two skulls for the acting, which was fabulous, but what a huge let down otherwise. This is not a horror movie, it was a rape and snuff film. There are a lot of compelling pieces within it, but the handling was clumsy, brutal, and completely lacking any finesse. I expected so much more from Kent.
Great acting, but certain scenes stretched out way too long, bro seriously pretty messed up.Then two hours of Aboriginal Australians being massacred only to get most lacklustre revenge ending I've seen yet lol. Waste of 2 hrs "Sad" (trump voice)