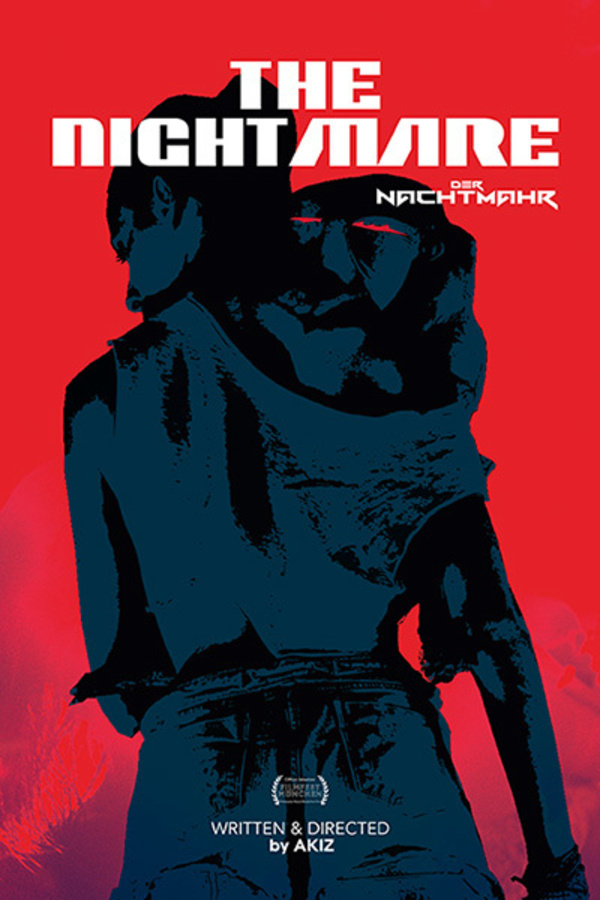 The Nightmare (Der Nachtmahr)
Directed by Akiz
After a party where Tina watches a gruesome video on her friend's phone, she begins to experience nasty nightmares. That would be bad enough, but then she begins to be haunted by a monster who nobody else can see. After her therapist suggests talking to the monster, Tina resists, then eventually relents. And that's when things get even weirder. Is she losing her mind? Or is everyone else crazy? Or perhaps Tina's trapped in a nightmare? German director Akiz's first film in a planned trilogy offers no easy answers, but that's part of the ferocious fun of this stylish and surreal Euro-horror head trip.
A 17-year-old girl is haunted by a goblin-like monster in this surreal German horror film.
Cast: Carolyn Genzkow, Wilson Gonzalez Ochsenknecht, Alexander Scheer, Kim Gordon, Sina Tkotsch
Member Reviews
Weird, intense film. Loved the music, and the strobed out scenes. Really artistic, not really horror. That's okay though. There appears to be a lot of social commentary going on and I am still trying to wrap my head around what it was exactly trying to say. Ending was a bit underwhelming, besides that though- really creative, entertaining film.
Strange I must admit. But at the same time very interesting. When Tina's friend takes her photo and photo shops it with the deformed thing they become one.
It's European I'll tell ya that
Could have been a great film but the rave music, washed out scenes and flashing lights were too much of a distraction.
really well done and very well scripted. I am in love with this movie and the performance of this actress--she is beautiful and did an amazing job in this role. thank you to the director and writer for producing such an avant-garde film that really makes you think. bravo!