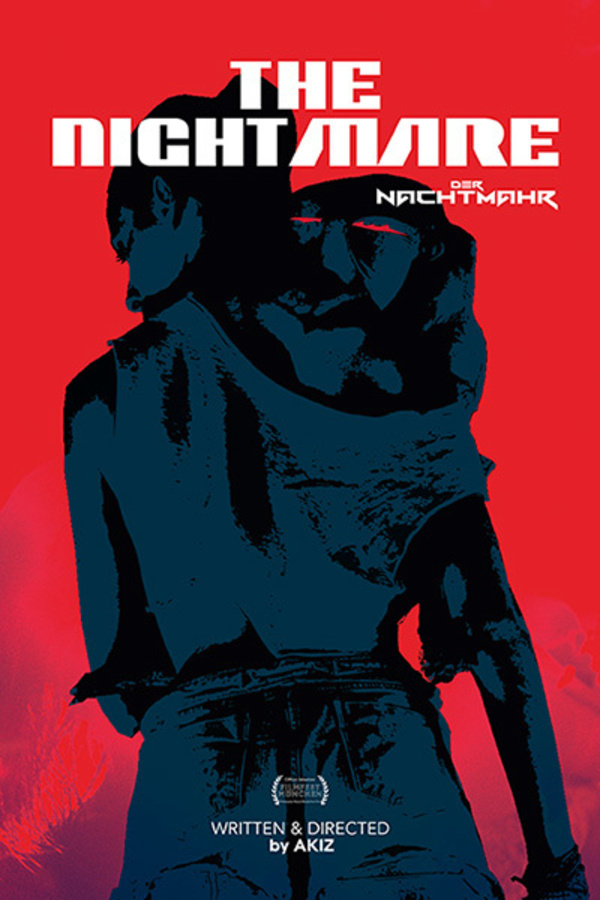 The Nightmare (Der Nachtmahr)
Directed by Akiz
After a party where Tina watches a gruesome video on her friend's phone, she begins to experience nasty nightmares. That would be bad enough, but then she begins to be haunted by a monster who nobody else can see. After her therapist suggests talking to the monster, Tina resists, then eventually relents. And that's when things get even weirder. Is she losing her mind? Or is everyone else crazy? Or perhaps Tina's trapped in a nightmare? German director Akiz's first film in a planned trilogy offers no easy answers, but that's part of the ferocious fun of this stylish and surreal Euro-horror head trip.
A 17-year-old girl is haunted by a goblin-like monster in this surreal German horror film.
Cast: Carolyn Genzkow, Wilson Gonzalez Ochsenknecht, Alexander Scheer, Kim Gordon, Sina Tkotsch
Member Reviews
nothing special. a cheap metaphor for teenage angst.
There is a secret to enjoying this movie - pretend that you are watching an edgy reboot of E.T. I laughed out loud when i saw who was driving the car at the end! Unintentionally hilarious and very bizarre movie.
There is a secret to enjoying this movie - while you watch, pretend that it is an edgy reboot of E.T., loads of fun in that context. I laughed out loud when I saw who was driving at the end
I loved everything about this movie although it definitely is not horror. The atmosphere, the striking visuals, the music, the uneasiness between characters... embracing your dark side, your pain and turning your back on a judging world. Very hypnotic with a touch of surrealism. The special effects crew was able to succesfully create a creature which is both repulsive and likeable. The director is obviously a fan of Kubrick and the hommage is subtle both present in audio and visual form in The Nightmare. Very talented director and main lead as well.
wow thats messed up shudder... you never posted my last comment, which was the only negative movie review ive ever given on this site. I see how it is