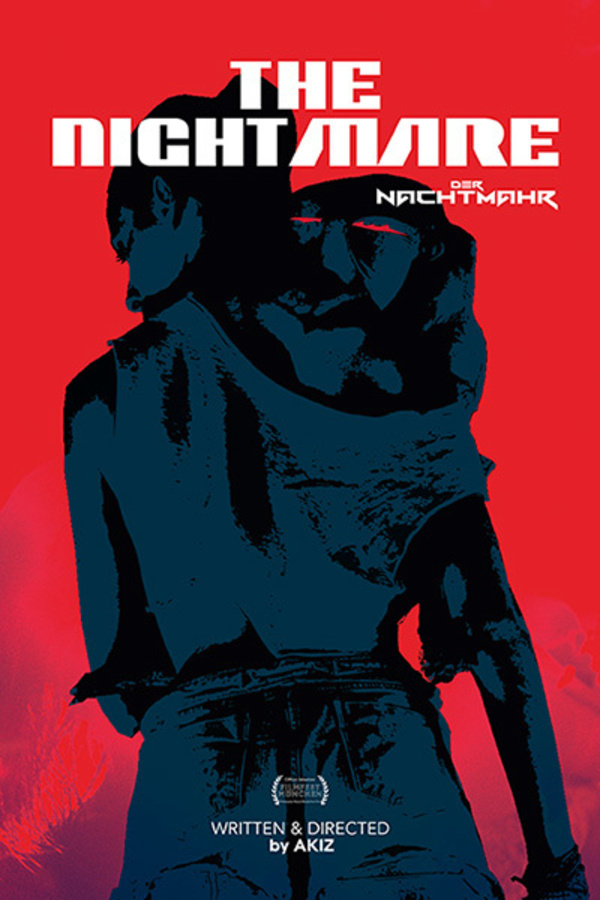 The Nightmare (Der Nachtmahr)
Directed by Akiz
After a party where Tina watches a gruesome video on her friend's phone, she begins to experience nasty nightmares. That would be bad enough, but then she begins to be haunted by a monster who nobody else can see. After her therapist suggests talking to the monster, Tina resists, then eventually relents. And that's when things get even weirder. Is she losing her mind? Or is everyone else crazy? Or perhaps Tina's trapped in a nightmare? German director Akiz's first film in a planned trilogy offers no easy answers, but that's part of the ferocious fun of this stylish and surreal Euro-horror head trip.
A 17-year-old girl is haunted by a goblin-like monster in this surreal German horror film.
Cast: Carolyn Genzkow, Wilson Gonzalez Ochsenknecht, Alexander Scheer, Kim Gordon, Sina Tkotsch
Member Reviews
Cute stoner chick brings her harry potter goblin/homunculus/the homelier part of herself she needs to learn to embrace to a rave. Not weird. not horrible. but a nice kind of coming of age tale. There's another movie here on Shudder where a guy has to come to terms with his mother's ugly catholic zealotry. Kind of the same idea here. Human emotion is embodied by grey monsters genre?
Still not sure what the hell was going on. Strange film though.
Not sure what to make of this odd movie. It seems to just be about raves and Smeagol LOL
The creature was a physical manifestation of the 'monster' inside of her self. That's why she was holding her face and crying out in pain when her father was butting his gun in the monster's face. Everyone wanted the monster to die, but that would have killed her too. So she turned 18 and took control of her life, stood up for her self, stood up for her monster, stood up for everything she was, defying everyone who thought she was crazy, and everyone who wanted her to be someone she wasn't. She went from timid, weak and vulnerable to strong, fierce and completely independent. For me, this was the best coming of age movie I've ever seen, and did have horror aspects to it.
Very interesting, trippy movie. Still trying to figure out just what was going on.