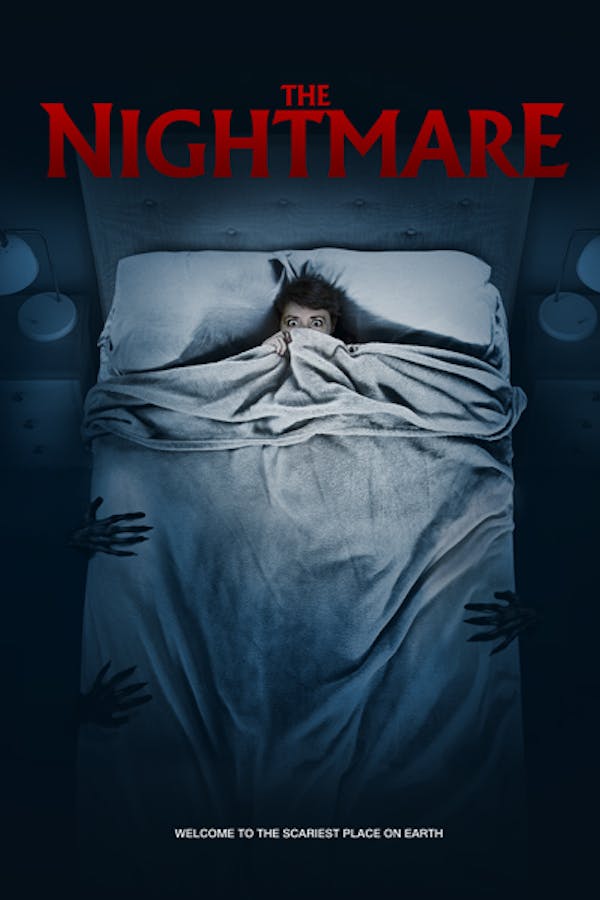 The Nightmare
Directed by Rodney Ascher
Welcome to the most terrifying place on Earth... A documentary-horror film exploring the phenomenon of 'Sleep Paralysis' through the eyes of eight very different people. These people (and a shockingly large number of others) often find themselves trapped between the sleeping and waking worlds, helpless, totally unable to move but aware of their surroundings while being subject to frequently disturbing sights and sounds. A strange element to these visions is that despite the fact that they know nothing of one another, (and had never heard of sleep paralysis before it happened to them), many see similar ghostly 'shadow men.' This is one of many reasons many people insist this is more than just a sleep disorder.
Welcome to the most terrifying place on Earth... A documentary-horror film exploring the phenomenon of 'Sleep Paralysis'.
Cast: Yatoya Toy, Nicole Bosworth, Siegfried Peters, Elise Robson
Member Reviews
This movie i think is scary not because i believe this but because theres always that "oh but what if?" Perspective on things. It makes me think twice before i lay my head down and i like that a movie can make me feel that way. Alot of it is taken with a grain of salt if your like me who just doesnt believe these things, but i still thought it was interesting to learn and hear about. Ive had sleep paralysis before not to the degree that is presented in this movie but it is scary when its happening. I think theres a scientific reason for it but it always goes back to the what if cause the human mind likes to mess with you. What if i went to sleep and saw something like this, i dont want too, therefore i wont sleep. Not a masterpiece but still enjoyable.
Allow me to save you 90 minutes of your life: this movie sucks. I am actually unsure if I was watching the same movie as everybody else, these other reviews are mind boggling. The movie is not scary in the slightest, except for some cheap, extremely loud jumpscares which ended up pissing me off. The most frustrating part of the movie was easily the people telling their stories, which is unfortunately the primary focus of the entire movie. They were not convincing at all, and some said things that just sounded straight up ignorant. Overall a really aggravating movie.
its awesome but its not awesome at the same time.
Interesting but leans too heavily on the woo people experiencing it than people who experience and know it's not spiritual nonsense. More mocumentary than documentary.