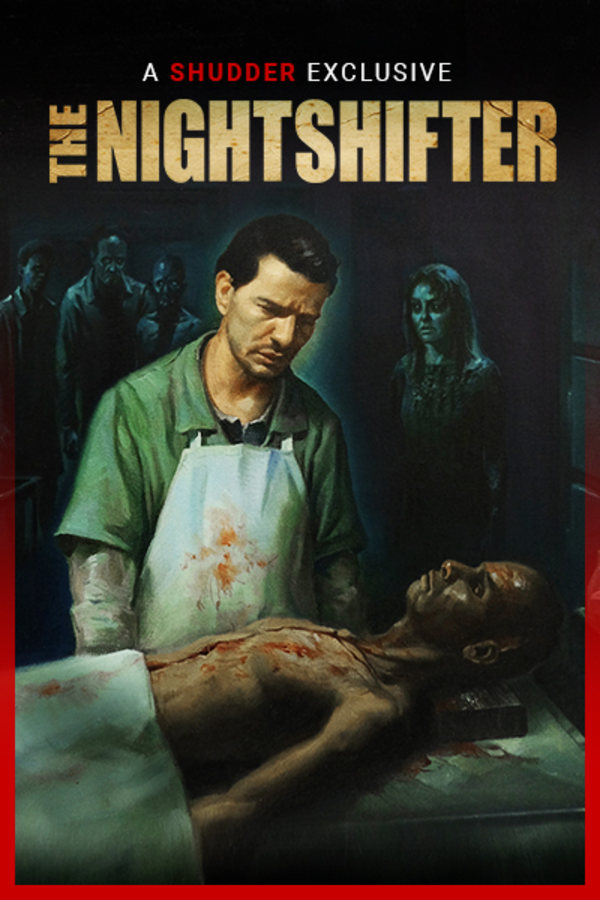 The Nightshifter
Directed by Dennison Ramalho
Stênio works the graveyard shift in the morgue of a vast, violent city. He toils all night, but he's never alone, for Stênio can talk to the dead. And they talk back. But when the whispers of the dead reveal secrets of his own life, Stênio unleashes a curse that brings forth danger and darkness. A SHUDDER EXCLUSIVE.
Steñio can talk to the dead. If he isn't careful, his gift will be a curse.
Cast: Daniel de Oliveira, Fabiula Nascimento, Bianca Comparato
Member Reviews
Pretty good, but I'm not entirely sure that the lead character didn't run off to become a superhero at the end.
Really enjoyed this movie!
A nice break from formulaic horror- the whole vibe is dirty and gritty, and the premise, while not new, gets solid treatment from the actors and director.
Refreshing take on the typical ghost stories we've been getting lately, love every minute of it and the realism of the Brazilian mortuary was awesome
this was pretty good. great acting from the lead Daniel de Oliveira and the story was interesting. only complaint was that it dragged a bit towards the end; could have done with some stuff cut out.