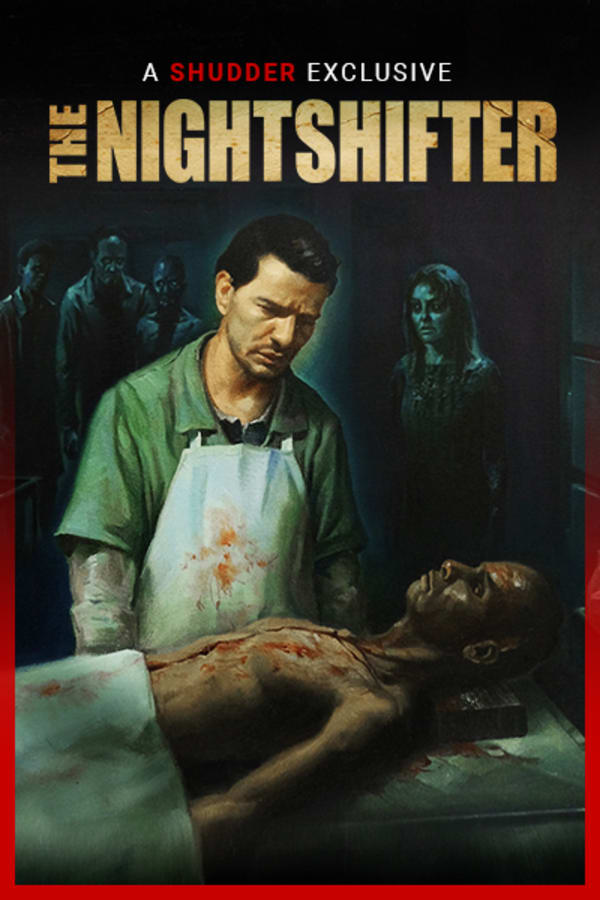 The Nightshifter
Directed by Dennison Ramalho
Stênio works the graveyard shift in the morgue of a vast, violent city. He toils all night, but he's never alone, for Stênio can talk to the dead. And they talk back. But when the whispers of the dead reveal secrets of his own life, Stênio unleashes a curse that brings forth danger and darkness. A SHUDDER EXCLUSIVE.
Steñio can talk to the dead. If he isn't careful, his gift will be a curse.
Cast: Daniel de Oliveira, Fabiula Nascimento, Bianca Comparato
Member Reviews
Vey good except sub titles, are hard to read sometimes, the plot was different than expected, but very good.
Loved the movie. A must see
If you loved movies like the Grudge (aka Ju-On). You will love this movie. To me, it has the same asthetics and characterization in it's generalized aspect but it also bounces into other genre's of film as well. Overall, I couldn't help but reminded of the old saying: "Hell hath no fury like a woman scorned". For this film, it's truly fitting.
Overall was a pretty good movie. Good story but I didn't find it scary. And like the others say the ending wasn't the best.