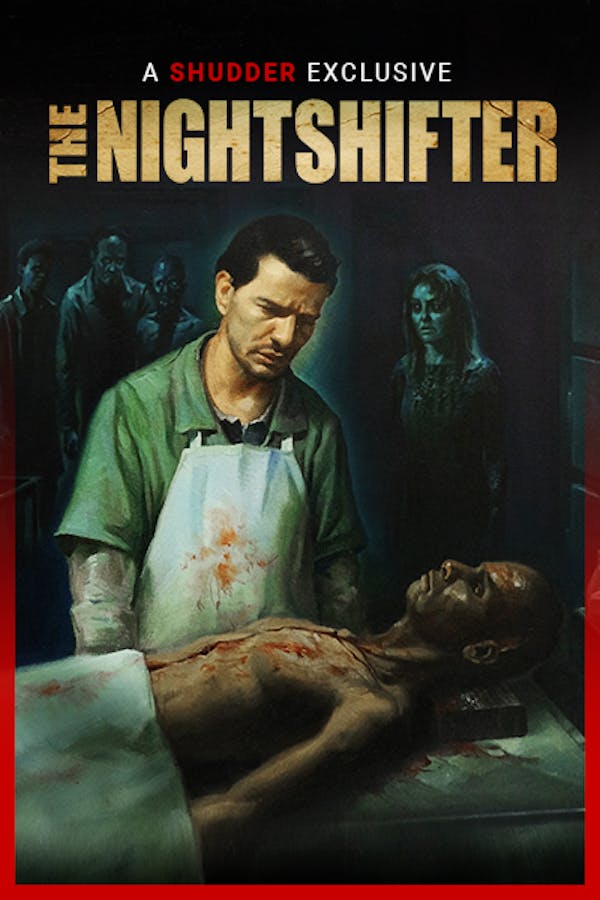 The Nightshifter
Directed by Dennison Ramalho
Stênio works the graveyard shift in the morgue of a vast, violent city. He toils all night, but he's never alone, for Stênio can talk to the dead. And they talk back. But when the whispers of the dead reveal secrets of his own life, Stênio unleashes a curse that brings forth danger and darkness. A SHUDDER EXCLUSIVE.
Steñio can talk to the dead. If he isn't careful, his gift will be a curse.
Cast: Daniel de Oliveira, Fabiula Nascimento, Bianca Comparato
Member Reviews
This was so much better than I anticipated. I really enjoyed this unique storyline and the vengeful spirit of his wife. I did not quite understand the actual 5 minutes of the ending as much as I would have liked, but overall it was a good watch.
Well done. The cinematography was great, as was the CGI. The concept is hella cool but they flunked on the ending and left us with questions. None-the-less, I would still recommend watching it.
Awesome story unfortunately he abuses his gift! Damn his wife/ex was hella vengeful! Good watch!!!
So far it's cool . Wife is hot 👅