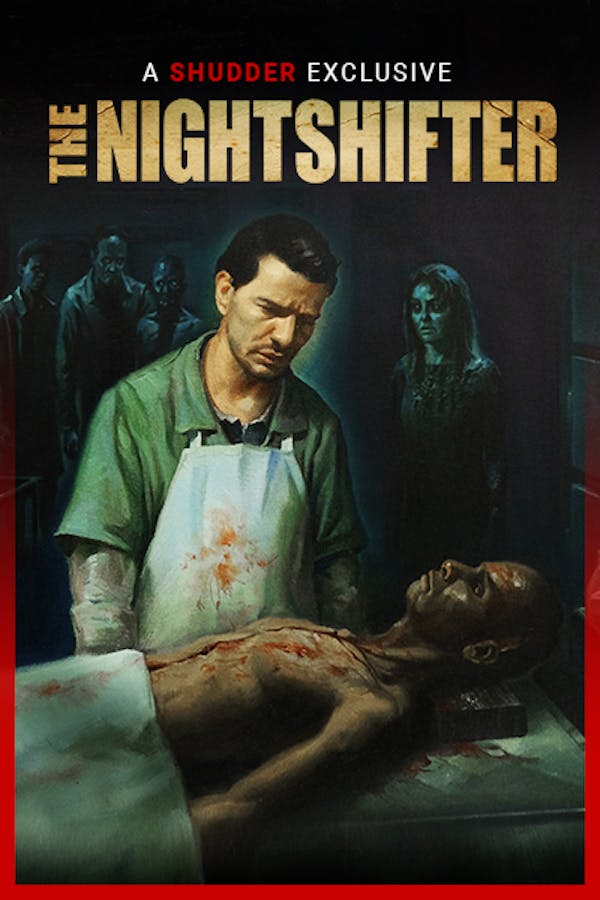 The Nightshifter
Directed by Dennison Ramalho
Stênio works the graveyard shift in the morgue of a vast, violent city. He toils all night, but he's never alone, for Stênio can talk to the dead. And they talk back. But when the whispers of the dead reveal secrets of his own life, Stênio unleashes a curse that brings forth danger and darkness. A SHUDDER EXCLUSIVE.
Steñio can talk to the dead. If he isn't careful, his gift will be a curse.
Cast: Daniel de Oliveira, Fabiula Nascimento, Bianca Comparato
Member Reviews
I was sceptical that this would be any good. I am very pleasantly surprised, this movie is a fantastic watch. Great acting, great plot, great style.
The concept being sold here is: "Stenio has a gift that enables him to talk to the dead". Okay, sounds good, I am sold. The problem is that this concept is not central to the plot at all; but more a plot device that the scriptwriters threw in just to "mix things up" from a standard "vengeful spirit of a deceased person you knew" movie-- Stenio's gift ultimately functions as a Deus Ex Machina that camouflages uninspired writing, and (unintentionally) sabotages any effort to build tension by granting viewers knowledge (through Stenio) about the ongoings in the spirit world, enough for most viewers to infer the rest of the plot. All in all, a good premise but wasted opportunity.
I like how different it was, great scary movie.
Very unique and great antagonist. Great story line. The actors did a great job playing their roles so much.
LOVED this movie, I was hooked from start to finish.