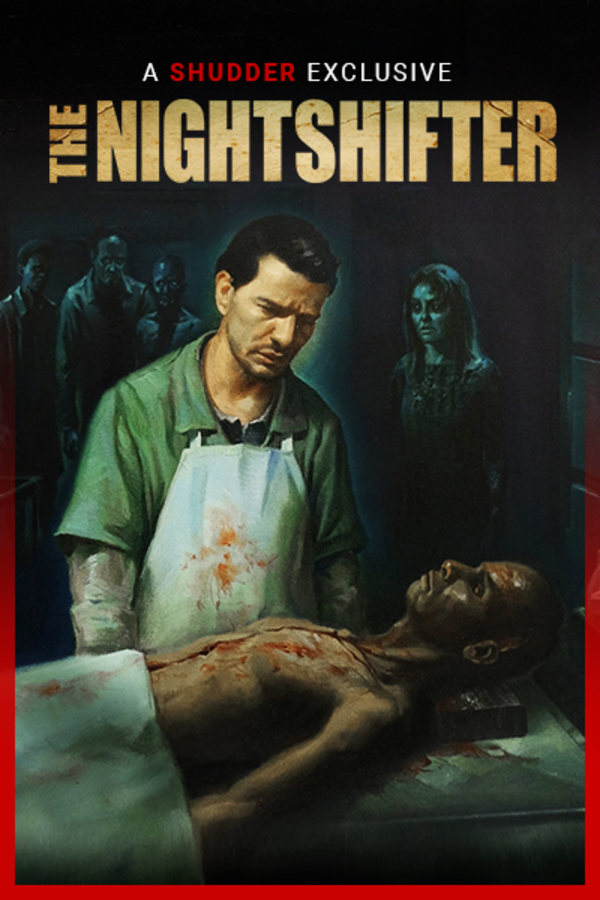 The Nightshifter
Directed by Dennison Ramalho
Stênio works the graveyard shift in the morgue of a vast, violent city. He toils all night, but he's never alone, for Stênio can talk to the dead. And they talk back. But when the whispers of the dead reveal secrets of his own life, Stênio unleashes a curse that brings forth danger and darkness. A SHUDDER EXCLUSIVE.
Steñio can talk to the dead. If he isn't careful, his gift will be a curse.
Cast: Daniel de Oliveira, Fabiula Nascimento, Bianca Comparato
Member Reviews
This was brilliant. Great film. Definitely worth watching
What a great treat. Not at all what i was expecting. Great story that kept pace and kept me interested. A few good scares. Could of had so many different outcomes but this one was good. Great watch.
Yes he is sexy and well endowed. He played a bisexual man in the gay movie the Grey Zone !!
The lead actor was excellent !! I have seen him in several Spanish movies. He was in the movie the Grey Zone ; and had blonde curly hair. And played as Bruno !! This would be a great movie to watch on Halloween !! It was awesome !! Especially the lead actor did a great job !!
I didn't mind the subtitles at all. Great movie!