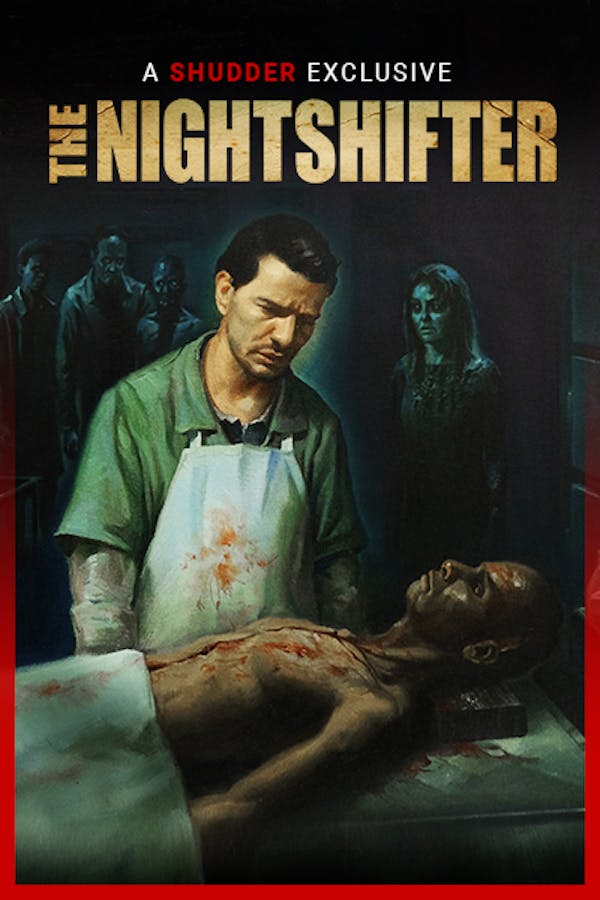 The Nightshifter
Directed by Dennison Ramalho
Stênio works the graveyard shift in the morgue of a vast, violent city. He toils all night, but he's never alone, for Stênio can talk to the dead. And they talk back. But when the whispers of the dead reveal secrets of his own life, Stênio unleashes a curse that brings forth danger and darkness. A SHUDDER EXCLUSIVE.
Steñio can talk to the dead. If he isn't careful, his gift will be a curse.
Cast: Daniel de Oliveira, Fabiula Nascimento, Bianca Comparato
Member Reviews
Saw this flick a few years back at Fantasia Film Festival and it killed. It was fresh and inspired with genuine characters that felt lived in and with nice visuals. Nice to see that this gem landed on this platform where true horror fans can appreciate it.
I thought this movie was about your moms job, she works night shifts in the whore house
Great watch! it was something different. Recommend to others. it was only 3 cause i had some unanswered questions.
Fantastic movie! And another fantastic addition to Shudder's growing collection of high quality international genre future classics! I have absolutely no idea what all the people who are saying they don't like the ending could possibly be referring to. The ending was perfect, and in fact, I couldn't imagine it ending in any other way! After everything the main character has done, you were expecting a HAPPY ending?! Come on! The third act was perfect, as far as I'm concerned. Congratulations, Shudder, and THANKS!
relevant and relatable to many people great story line but I am not feeling the ending