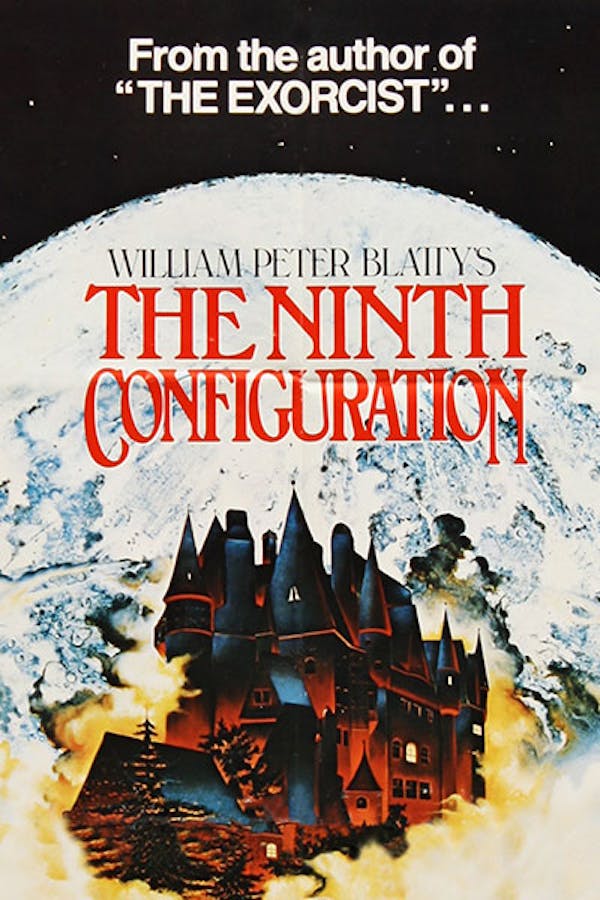 The Ninth Configuration
Directed by William Peter Blatty
A troubled psychiatrist takes command of a military asylum filled with insane soldiers in this creepy only-in-the-'70s oddity written and directed by William Peter Blatty (THE EXORCIST). When Kane arrives at an army castle to cure the inhabitants, he bonds with an astronaut who snapped before a mission. But as the two men examine their demons, it becomes clear Kane may be more in need of help than his patients. Blatty's unsettling mix of psychological horror and Altman-meets-Joseph Heller-esque comedy has fascinated die-hard cult cinema fans since its release in 1980.
A troubled psychiatrist takes command of a military asylum filled with insane soldiers.
Cast: Stacey Keach, Scott Wilson, Jason Miller, Ed Flanders
Member Reviews
Great character development! Enjoyed the performances of some great actors.
This movie...aged remarkably well, and is applicable even today. It speaks to personal issues, such as one's own personal faith (or lack thereof), fear of loneliness and dying alone, repression of anger, the thin line between being unique or being mentally insane..I could go on. Came out before I was alive, so it's a pleasure to have seen a movie that has made me intospect, laugh, and cry (rather than just attempting to feed me an idealogy).
This qualifies as a cosmic horror, but it's subtle and you have to stick with it. Tons of familiar faces with great performances, from tragic to quite comical. The first half dragged a bit and could have been shorter. It was a bit self indulgent and will bore some people, most likely, but it's clear they had fun with it and it actually worked with story after all. Worth watching for an interesting take on a gothic tale.
Not a horror film, per se... but very compelling and well-made. The dialogue is fantastic and the film is sometimes quite funny. At other times, it's very disturbing. I'm glad I watched this one.
Not a bad movie. Some really great moments. Worth a watch!