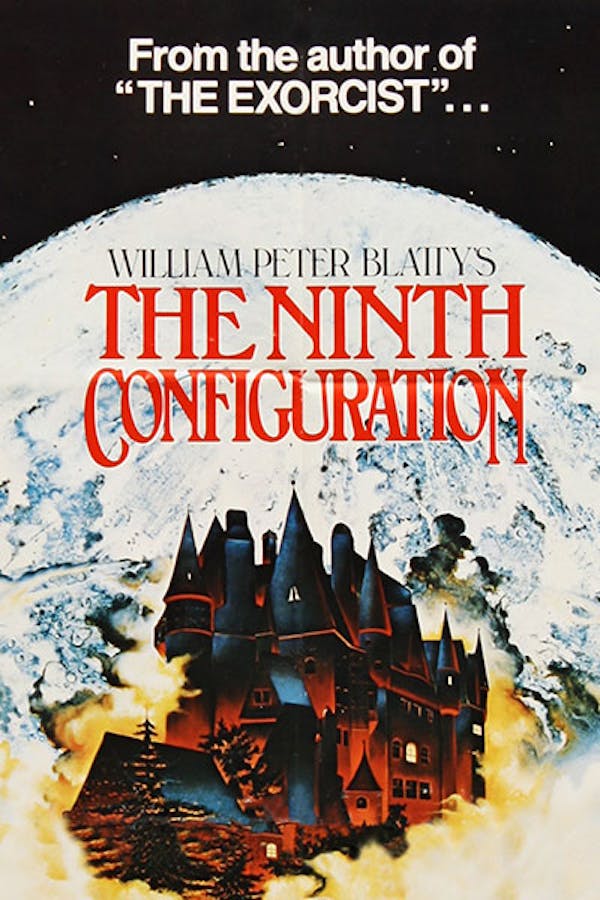 The Ninth Configuration
Directed by William Peter Blatty
A troubled psychiatrist takes command of a military asylum filled with insane soldiers in this creepy only-in-the-'70s oddity written and directed by William Peter Blatty (THE EXORCIST). When Kane arrives at an army castle to cure the inhabitants, he bonds with an astronaut who snapped before a mission. But as the two men examine their demons, it becomes clear Kane may be more in need of help than his patients. Blatty's unsettling mix of psychological horror and Altman-meets-Joseph Heller-esque comedy has fascinated die-hard cult cinema fans since its release in 1980.
A troubled psychiatrist takes command of a military asylum filled with insane soldiers.
Cast: Stacey Keach, Scott Wilson, Jason Miller, Ed Flanders
Member Reviews
Maybe I'm not smart enough to get it, maybe I'm too young to appreciate it, but I found little to like about this movie outside of some of the uncharacteristic and pretty random humor. I never connected with any of the characters, I was left in a state of unpleasant confusion for the majority of the movie, there's a number of set-ups or hints that get either a blase wave off or entirely ignored by the end, and to top it all off the sound mixing of the movie pulled me out of itself numerous times. Some parts sounded very dubbed in, stock screams were used for characters with established and distinct voices, and certain individual words would suddenly be louder. Not something I'll watch again, and I doubt I'll remember it.
Need a whole movie about the burly biker dude (Steve Sandor) with Elvis hair, an ascot, eye shadow and ability to do an amazing splits. That's a character!
Woah. I enjoyed this movie a lot more than I thought I would! The acting was great and watching the mystery unfold was very engaging. Also- wow, what an ending! If you like rainy atmosphere and madness mixed with depression, this is the one to watch!
It's not really horror, more just kind of sad and surreal. Excellent acting, their portrayal of insanity is great, visuals are amazing, and the abandoned castle in the pacific northwest is worth a chuckle. Just don't expect anything spooky or murdery or what you'd typically consider horror fare.
bruh. that movie was so good. it was sad and funny.