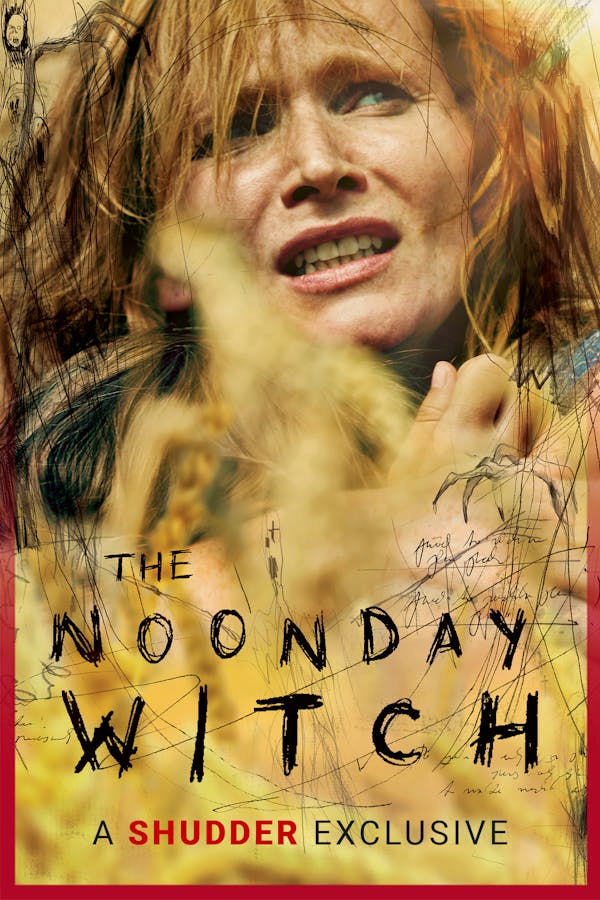 The Noonday Witch
Directed by Jiri Sadek, Matej Chlupacek, Michal Samir
After her husband commits suicide, guilt-ridden Eliska hides what happened from her daughter Anetka and moves them out to a small village in the Czech countryside. When Anetka discovers the truth, it attracts a mythical witch who soon threatens to tear mother from daughter forever. A stunningly shot and severely scary example of the too-rare "Daylight horror" subgenre, NOONDAY WITCH is a must for fans of THE BABADOOK, UNDER THE SHADOW and STILL/BORN.
A mythical witch comes for a widowed mother and her young daughter.
Cast: Anna Geislerova, Karolina Lipowska
Member Reviews
thismovie had me terrified(i watch on phone before sleep-screamed & woke up mate!)at that witch image.but the poignant beauty&tragedy of the villiage,it looking so much like a wyeth painting ,only real...places like this in the world make me think of the weeping song,cave&blixa ,& the beauty&lonliness-& terror at times - had me crying at the end. the movie had tales to tell,mostly sad,&a bit of scary- but not much for shudder. thanx for reminding me that the world outside has a beauty unmatched. but scares? not here.just enjoyed the scenery like a long journey.
This movie pulled me in with the promise of being similar to The Babadook, and while this movie holds a very similar formula to The Babadook, it didn't deliver in the same way. Really disappointing to see all these pieces coming together only to find out theres only 15 minutes left in the movie. Kind of a rushed end and the first act and a half drags on the "mystery" of what happened to the father, something you find out immediately in the synopsis. Not bad but I am pretty disappointed more of this witch wasn't used, even if its meant to be a symbolism for depression like the Babadook was.
I would class this as a tame psychological horror at best, the title and synopsis had me expecting something with a little more bite. It was definitely well shot and well acted, it just wasn't very thought provoking or scary.
hbo europe failed me. bored and disappointed.