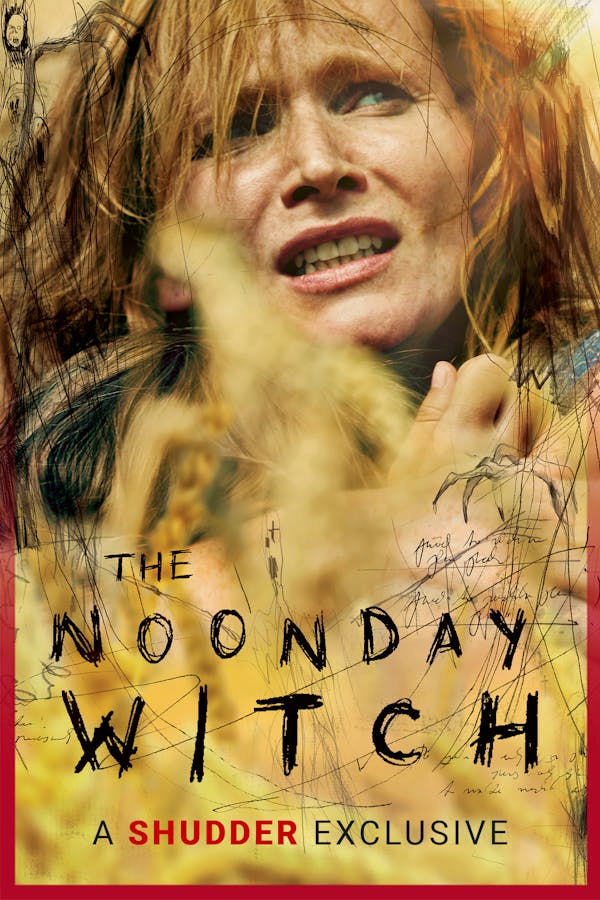 The Noonday Witch
Directed by Jiri Sadek, Matej Chlupacek, Michal Samir
After her husband commits suicide, guilt-ridden Eliska hides what happened from her daughter Anetka and moves them out to a small village in the Czech countryside. When Anetka discovers the truth, it attracts a mythical witch who soon threatens to tear mother from daughter forever. A stunningly shot and severely scary example of the too-rare "Daylight horror" subgenre, NOONDAY WITCH is a must for fans of THE BABADOOK, UNDER THE SHADOW and STILL/BORN.
A mythical witch comes for a widowed mother and her young daughter.
Cast: Anna Geislerova, Karolina Lipowska
Member Reviews
Interesting movie with good creepy moments and a cringingly chilling climax.
I thought this was a good, cerebral movie and it was quite refreshing to watch something that wasn't packed with jumpscares and gore for the sake of jumpscares and gore.
I don't understand the low ratings. I thought it was exceptional. Well acted along with a slowly building atmosphere of dread. Love that the movie played on the idea of a supernatural threat but really we're our own worst enemies. Definitely drama with a splash of horror but I feel it's well worth the watch if you like a good slow burn movie.
Tasted like a Babadook-flavored La Croix. Or like an unenthusiastic kiss shared with someone who ate a Babadook recently. I wanted to like it so bad. But it's so bad