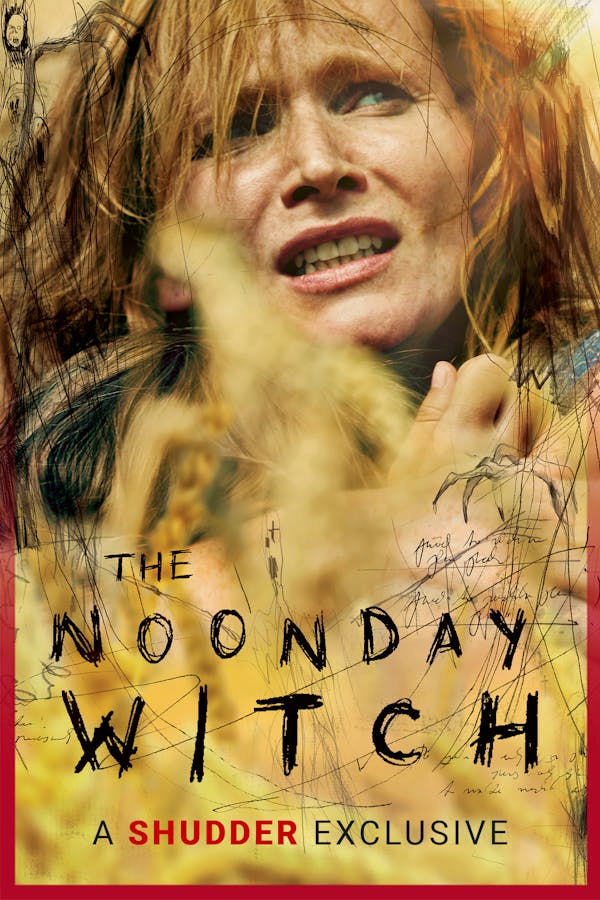 The Noonday Witch
Directed by Jiri Sadek, Matej Chlupacek, Michal Samir
After her husband commits suicide, guilt-ridden Eliska hides what happened from her daughter Anetka and moves them out to a small village in the Czech countryside. When Anetka discovers the truth, it attracts a mythical witch who soon threatens to tear mother from daughter forever. A stunningly shot and severely scary example of the too-rare "Daylight horror" subgenre, NOONDAY WITCH is a must for fans of THE BABADOOK, UNDER THE SHADOW and STILL/BORN.
A mythical witch comes for a widowed mother and her young daughter.
Cast: Anna Geislerova, Karolina Lipowska
Member Reviews
Great slow burn with plenty of psychological horror & trauma coming from a mix of human & supernatural threats. For me the human threat being followed through was more horrific than the lurking supernatural in this case, but it was still really cool to see a film featuring the traditional folkloric character of "the noon day witch".
Foreign language for foreigners. Who am I to say? Who are we to judge? This is a foreign film and I'm ok with that
NOthing happens. the end.
listen, I love ominous ambiance and a meandering plot, but trust me when I say absolutely nothing happens in this movie. i was beyond bored.
Nothing happens in the movie, and nothing is resolved... a great cast, just a wasted effort.