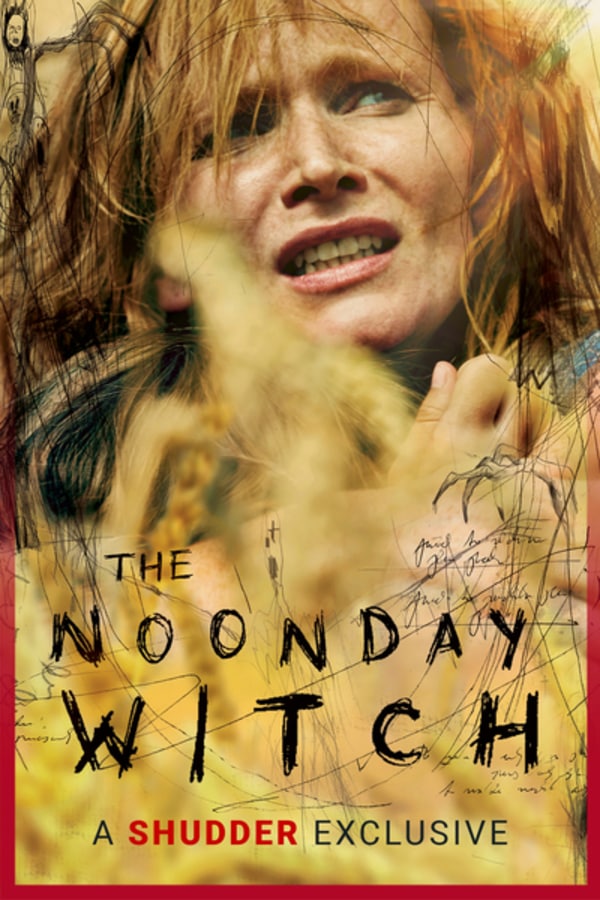 The Noonday Witch
Directed by Jiri Sadek, Matej Chlupacek, Michal Samir
After her husband commits suicide, guilt-ridden Eliska hides what happened from her daughter Anetka and moves them out to a small village in the Czech countryside. When Anetka discovers the truth, it attracts a mythical witch who soon threatens to tear mother from daughter forever. A stunningly shot and severely scary example of the too-rare "Daylight horror" subgenre, NOONDAY WITCH is a must for fans of THE BABADOOK, UNDER THE SHADOW and STILL/BORN.
A mythical witch comes for a widowed mother and her young daughter.
Cast: Anna Geislerová, Karolina Lipowska
Member Reviews
This is a comtemporary Czech film, but it reminds me, in many ways, of a very certain type of 1970s American horror movie that I love. This kind of understated, subtle, eerie psychological chiller was much more commonly seen, in the U.S., in the 1970s, than it is now-- and that decade happens to be my favorite era for horror, so I was very pleased to find this movie that recaptures some of that quietly eerie '70s tone and feeling. I see many low-score reviews here claiming that this movie is "boring" and that "nothing happens." I could not disagree more. "The Noonday Witch" is a creepy, and emotionally powerful, examination of the dangers of repressed grief, and the possibilities of natural, and supernatural, horror. It's not a gory movie. It's not a jump-scare-fest. It's not action-style horror. It's also definitely *not* designed for people with short attention spans who like to play on their phones while watching movies. It's a very well-acted, thoughtful movie for a mature audience which is open to emotionally serious, heavy subjects in films. I'm sure that part of the reason I related to it so much is that, like the young daughter in the movie, I lost a parent at a very young age. Even if that were not the case though, I can recognize a quality film when I see one, and this is definitely a quality film. It may be too understated and "slow" for many viewers, but if you will take eerie, creeping atmosphere, any day, over brutally loud jump-scares, then "The Noonday Witch" may hit home for you as it did for me. Four and a half skulls out of five.
Boo. Booooooo. Artsy fartsy no answer barely any scares type of film. The only scary thing you see is a puppet in a dream? I think? It's unclear. The only really clear thing I can tell you after watching this is your time is better used watching something else.
Very slow but a creepy vibe. Meh.
Super slow pacing and i reality you don't really get an explanation.