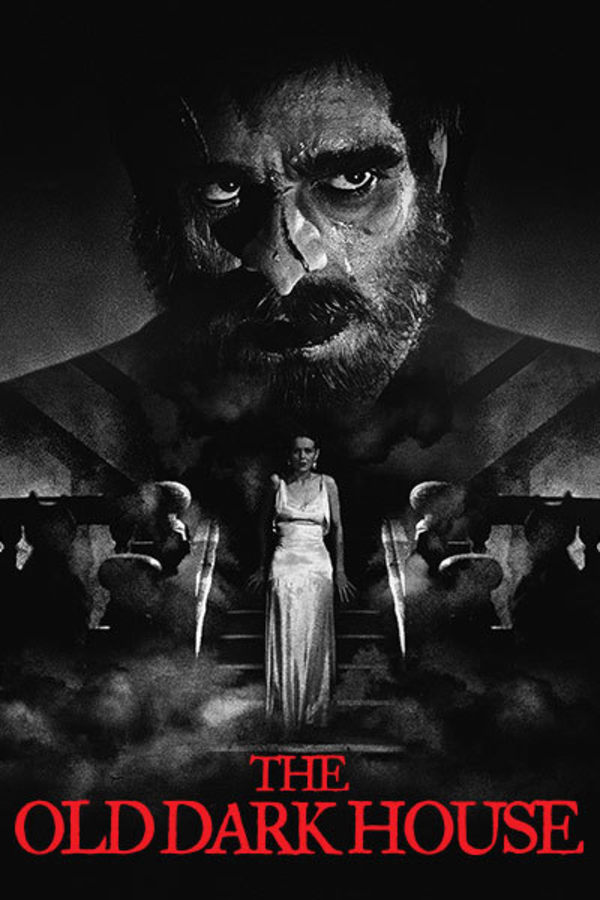 The Old Dark House
Directed by James Whale
Stranded travelers stumble upon a strange old house, and find themselves at the mercy of a highly eccentric and potentially dangerous family. This influential, fun thriller, directed by BRIDE OF FRANKENSTEIN's James Whale, features an unforgettable post-Frankenstein role for Boris Karloff, as the hulking, disfigured butler Morgan.
In this classic chiller, stranded travelers stumble upon a strange old house, and find themselves at the mercy of a highly eccentric family.
Cast: Boris Karloff, Charles Laughton, Eva Moore, Gloria Stuart, Melvyn Douglas
Member Reviews
Although it wasn't entirely horrific, but it did have its well dosage of spook, creep and intense moments. It was just an interesting watch, I love the black & white old movies, plus things of the olden era, I'll admit I mostly liked it because of that. The atmosphere was utterly beautiful and dark, just the way that appeals to me. Good movie, if you're not going into it with pre-established expectations.
Classic. Perfect for a stormy night.
I enjoy older movies but this one didn't work out for me. I guess I expected a lot more to happen? Cause honestly, nothing at all really happened in this movie. Even the out of place love story was more interesting than the creepy family plot.
If you like atmospheric, moody storytelling, give this a go. Some good performances (the Femm characters, Porterhouse and his "girlfriend," and of course Boris Karloff's nonverbal manservant). Being an early Hollywood flick, there's an obligatory love story, which is absolute deadweight. Still worth a watch if you're into the classics.
I'd give this film at least 3 skulls based solely on Boris Karloff's excellent performance. I also understand how important and influential this film is to later works such as Burnt Offerings and The Shining. However I found The Old Dark House to be rather boring and dull. I love many of James Whale's pictures, but aside from one great scene where the lady is changing in the bedroom, and Karloff's performance, I can't say I was that impressed.