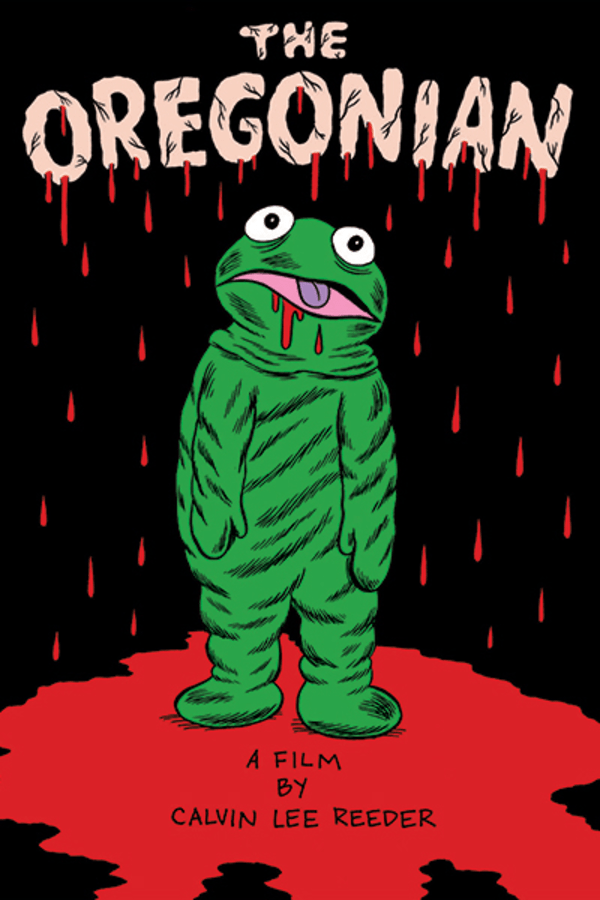 The Oregonian
Directed by Calvin Lee Reeder
After waking up following a car crash, a woman (Lindsey Pulsipher, "True Blood") begins a journey through a surreal and scary forest trying to piece together a past she can't remember. But this is no stroll down the yellow brick road, and the characters she meets along the way are anything but comforting. There's the "Omelette Man", a menacing figure in a frog costume, and the woman's abusive husband. Maybe it's better she doesn't remember what happened before the crash. Calvin Reeder's (V/H/S, THE RAMBLER) creepy debut is a uniquely chilling depiction of a waking nightmare.
An amnesiac wanders through a surreal and scary landscape trying to piece together her past.
Cast: Lindsay Pulsipher, Robert Longstreet, Matt Olsen, Lynne Compton, Barlow Jacobs
Member Reviews
I made it 12 1/2 minutes.
This is a combination of every drug i have ever taken, all at once ... but without any fun.
The Oregonian is an art-house movie with a 70s grindhouse tint. Visually, I loved it. From its claustrophobic camera work to its grainy filters and effects I felt like I was watching a lost indie film from the 70s. The gritty look and direction coupled with its dream like story structure aids in creating this almost lucid experience that dips you in and out of a waking nightmare. However the film is very experimental and might not be entertaining for more traditional horror fans. That said I recommend it if you're in the mood for something surreal.
A film only a hipster could love. And one who only pretends to love it, because they think it's edgy and cool and experimental. It is experimental and I get what the director was trying to do, but if you suffer migraines or seizures this is a big F you to you. I liked the use of color. So there, I said something nice. This comes off as an amateur attempt and while you should be smelling the Marlboros as everyone smokes their way through it, all you can smell are the American Spirits. This is pretentious and you can pretend it's art house, but it's hackneyed and trite.