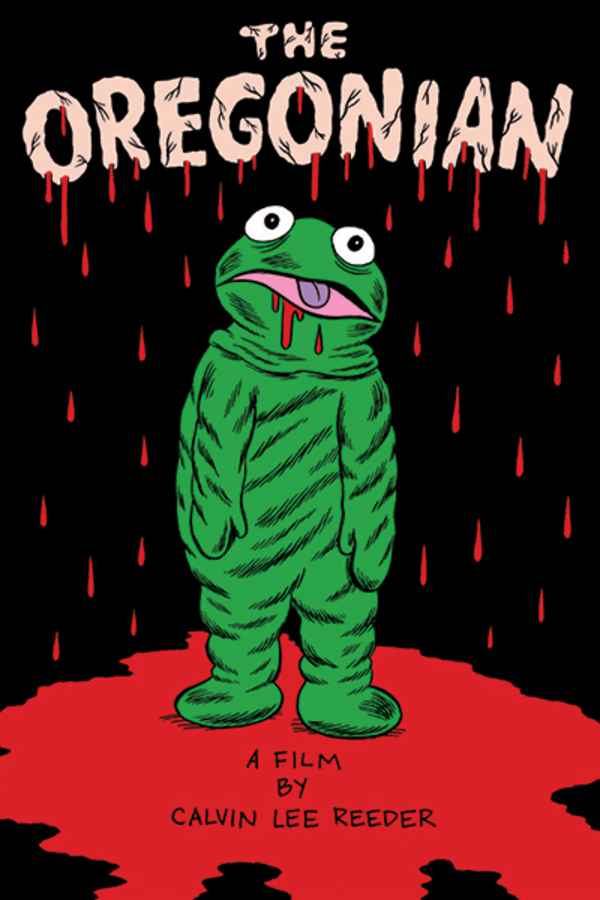 The Oregonian
Directed by Calvin Lee Reeder
After waking up following a car crash, a woman (Lindsey Pulsipher, "True Blood") begins a journey through a surreal and scary forest trying to piece together a past she can't remember. But this is no stroll down the yellow brick road, and the characters she meets along the way are anything but comforting. There's the "Omelette Man", a menacing figure in a frog costume, and the woman's abusive husband. Maybe it's better she doesn't remember what happened before the crash. Calvin Reeder's (V/H/S, THE RAMBLER) creepy debut is a uniquely chilling depiction of a waking nightmare.
An amnesiac wanders through a surreal and scary landscape trying to piece together her past.
Cast: Lindsay Pulsipher, Robert Longstreet, Matt Olsen, Lynne Compton, Barlow Jacobs
Member Reviews
This was a disturbing piece of cinema. A "Style-Over Substance" Film. While I racked my brain trying to actually find the meaning behind everything, feeling I fell short countless times. I still contend that this was an enjoyable film. If David Lynch wanted to make a modern-day mash-up of Wizard of OZ and Alice in Wonderland it might very well look like this. The way I interpret this film is a woman leaves her abusive husband, gets in a car accident, winds up in a coma while her "spirit" is in some limbo/purgatory where she wanders around examining things in her life, and after finally coming to terms with everything decides to go "towards the light" where he hearts stops and her spirit goes to the afterlife. But this is just my attempt to explain the "story" of this film. This film is not for everybody. I think a lot of people will just turn it off before finishing it or disregard it as a sloppy, confusing mess. But for people that like to see films that are really on the fringe, films that are weird and obscene just for the sake of being weird and obscene I highly recommend it.
I'm not going to try to pretend that I understood everything in this film. I'm not even sure that I understood half of what I saw. I do know this though: I was deeply, deeply unsettled at many points and outright terrfied at others. "The Oregonian" is certanly not a linear narrative film, but if you allow yourself to truly enter into its fever dream world, it is pure nightmare fuel. The movie seems to be about a woman who has suffered some very serious trauma, quite possibly in the form of abuse. Even with this said, I'm not sure that everything hangs together coherently-- but perhaps that isn't the director's intention. In any case, the disorienting effect only adds to the terror, which approaches hysteria at times. If you want a conventional horror movie, this isn't it. However, if you want a movie which will take you to places of primal, non-verbal, beyond-rational fear, give this one a chance. I want to watch it again, but to be honest, I will need to psychologically prepare myself. I'm definitely not watching it just before going to bed. Four out of five skulls.
it tells us a very confusing but interesting story about maybe how amnesia is not just forgetting its the pain of remembering the pain you forgot. or its just weird
I saw this at a film festival where the director answered questions about the film. My impression watching the movie was that every weird thing that happened had a meaning but one that only the director himself was supposed to understand so that he could feel intellectually superior when people didn't get his art. The way he answered questions from audience members who seemed genuinely interested in his movie only confirmed that. (In that, he didn't answer them at all and was instead a jerk about it.) This movie is a waste of time.
EDIT *not for most audiences or individuals