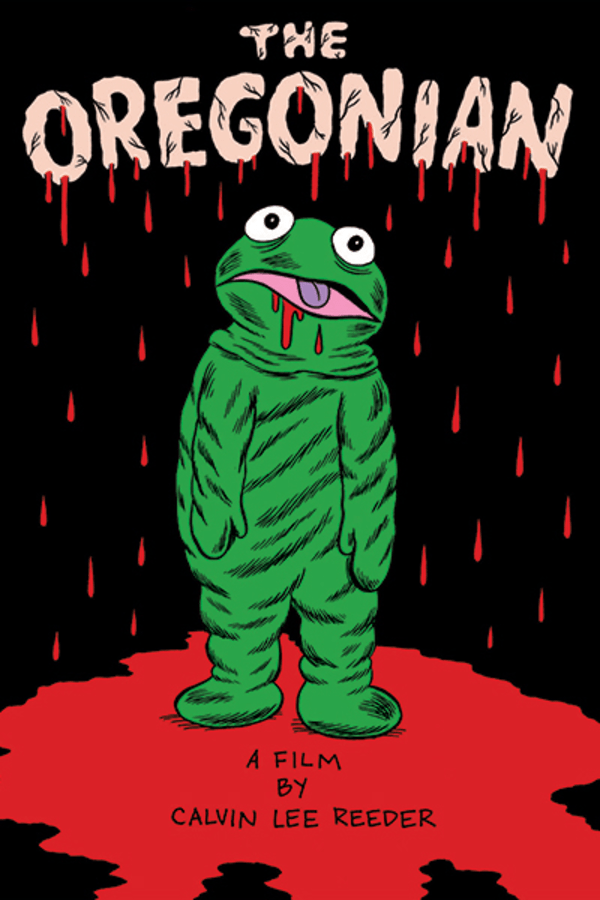 The Oregonian
Directed by Calvin Lee Reeder
After waking up following a car crash, a woman (Lindsey Pulsipher, "True Blood") begins a journey through a surreal and scary forest trying to piece together a past she can't remember. But this is no stroll down the yellow brick road, and the characters she meets along the way are anything but comforting. There's the "Omelette Man", a menacing figure in a frog costume, and the woman's abusive husband. Maybe it's better she doesn't remember what happened before the crash. Calvin Reeder's (V/H/S, THE RAMBLER) creepy debut is a uniquely chilling depiction of a waking nightmare.
An amnesiac wanders through a surreal and scary landscape trying to piece together her past.
Cast: Lindsay Pulsipher, Robert Longstreet, Matt Olsen, Lynne Compton, Barlow Jacobs
Member Reviews
Experimental horror masterpiece. Most will hate it.
I feel like this would have been cool when I was in high school, so if you're 18 and under give it a chance. Basically it should have just been titled "My First Experimental Film".
this movie made me feel feelings
Not quite like anything else, The Oregonian is "Arthouse horror" (to put it in Joe Bob terms, you might want to be a "Texas" or a "Colorado" state while you watch this one) that is almost certainly not going to be to everyone's tastes. This film is an experimental exercise in building tension and creating/maintaining a mood or atmosphere, which it does very successfully. Still, the loose plot and jarring editing/sound-mixing choices of this one are going to make it tough to love, and even tough to get through for some people. Yet for those who stick with it, I can guarantee The Oregonian will be unlike any other film experience you've ever had.