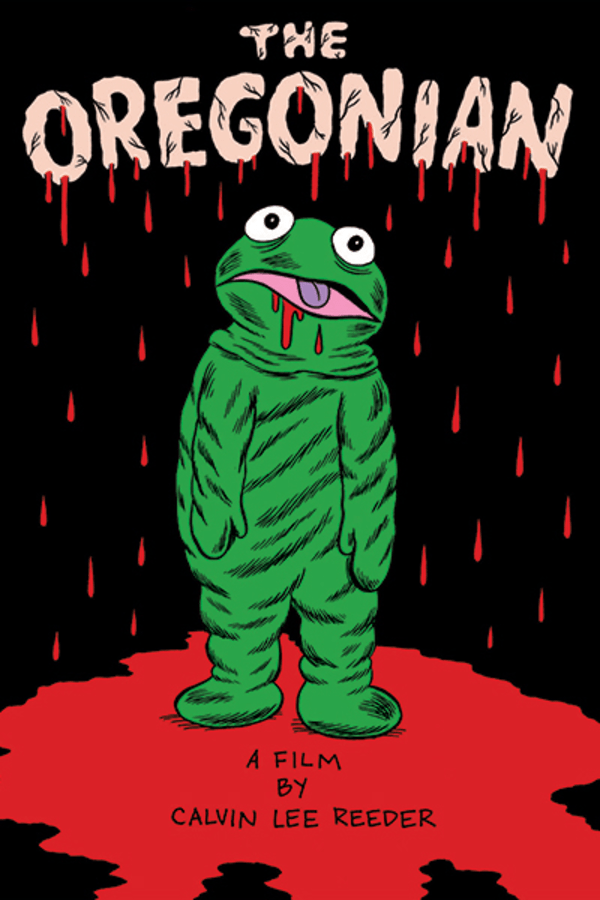 The Oregonian
Directed by Calvin Lee Reeder
After waking up following a car crash, a woman (Lindsey Pulsipher, "True Blood") begins a journey through a surreal and scary forest trying to piece together a past she can't remember. But this is no stroll down the yellow brick road, and the characters she meets along the way are anything but comforting. There's the "Omelette Man", a menacing figure in a frog costume, and the woman's abusive husband. Maybe it's better she doesn't remember what happened before the crash. Calvin Reeder's (V/H/S, THE RAMBLER) creepy debut is a uniquely chilling depiction of a waking nightmare.
An amnesiac wanders through a surreal and scary landscape trying to piece together her past.
Cast: Lindsay Pulsipher, Robert Longstreet, Matt Olsen, Lynne Compton, Barlow Jacobs
Member Reviews
Can we please boot this irritating waste of time for something truly transgressive? Sheesh. Zero skulls.
Gleefully spooky, yet dizzy and dumb.
I love surrealism, and I love weird, but this came off as a very hack attempt at weird and lazy at surrealism. The imagery works in about a third of the scenes it is used, but gives no payoff. If we're meant to think that the protagonist is experiencing nonlinear and fucked-up things as a result of her injury, fine, but there's no payoff. There is the barest thread of abusive relationships and sexual perversion, but none of these things really connect to the endless parade of rednecky bland white folks laughing and spitting up goop. Killing the frogman who was a wolf in sheep's clothing and ~becoming like the monster~ is pretty hackneyed. There was no real resolution to the idea of having a serious concussion and either dying, getting help, or recovering. Imagery without real substance. I wish it had been stronger.
A strange, claustrophobic nightmare. Kept me hooked the whole time just to see what bizarre thing would happen next.
This film "thinks" it's peak David Lynch, but it's not. It's not even third rate, low rent David Lynch. It's like The Morning After with Jane Fonda on old, shitty acid laced with PCP, but somehow not as much fun as that would suggest. I give the director points for trying to push the boundaries a bit, but despite that it go more interesting as it progressed, it all felt a bit stale.