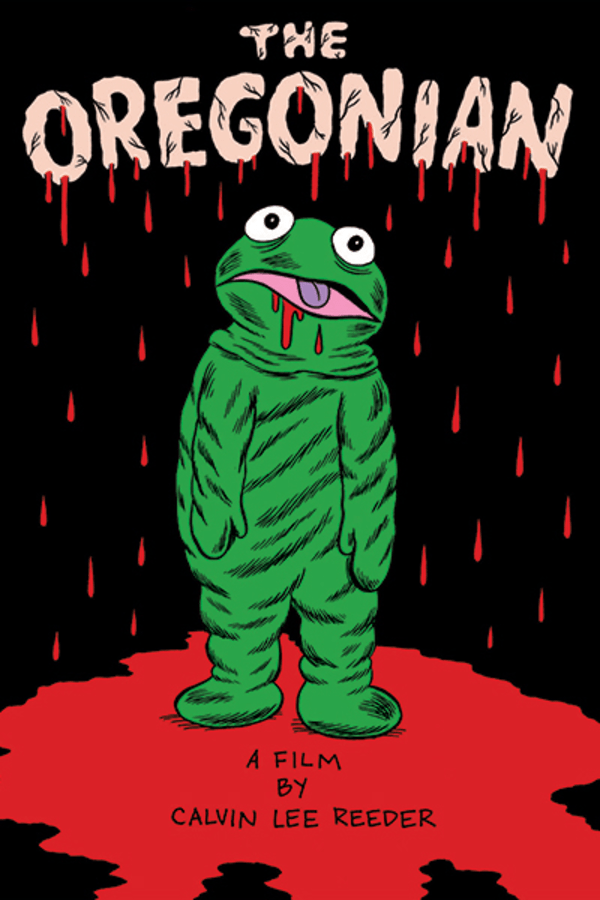 The Oregonian
Directed by Calvin Lee Reeder
After waking up following a car crash, a woman (Lindsey Pulsipher, "True Blood") begins a journey through a surreal and scary forest trying to piece together a past she can't remember. But this is no stroll down the yellow brick road, and the characters she meets along the way are anything but comforting. There's the "Omelette Man", a menacing figure in a frog costume, and the woman's abusive husband. Maybe it's better she doesn't remember what happened before the crash. Calvin Reeder's (V/H/S, THE RAMBLER) creepy debut is a uniquely chilling depiction of a waking nightmare.
An amnesiac wanders through a surreal and scary landscape trying to piece together her past.
Cast: Lindsay Pulsipher, Robert Longstreet, Matt Olsen, Lynne Compton, Barlow Jacobs
Member Reviews
I don't understand at all what happened yet I feel like I just woke up from a really bad nightmare.
Pile of shit, it was just annoying, had horrible sound quality, and could not keep my attention. Being a Oregonian myself I gave it a shot but it was a waste of time
Lazy. Undefined. Emotionless. The best way to redeem this movie is playing muted in the background of a house party. Seriously, have a bunch of people get drunk while blasting your own music and just have this playing silently in the background. I know how dumb that sounds, but I once attended an art exhibit where they had a TV showing muted videos of roaches and poop having a little adventure through an abandoned house. Strangely enough, it worked and would totally make this film watchable.
God knows I've seen many movies in my life, but I don't know if I've ever come across one quite like this. Still feeling uneasy and just...off...after watching this flick. Uh, mildly recommended for all the weird watchers looking for anything nutty.
Can we please boot this irritating waste of time for something truly transgressive? Sheesh. Zero skulls.