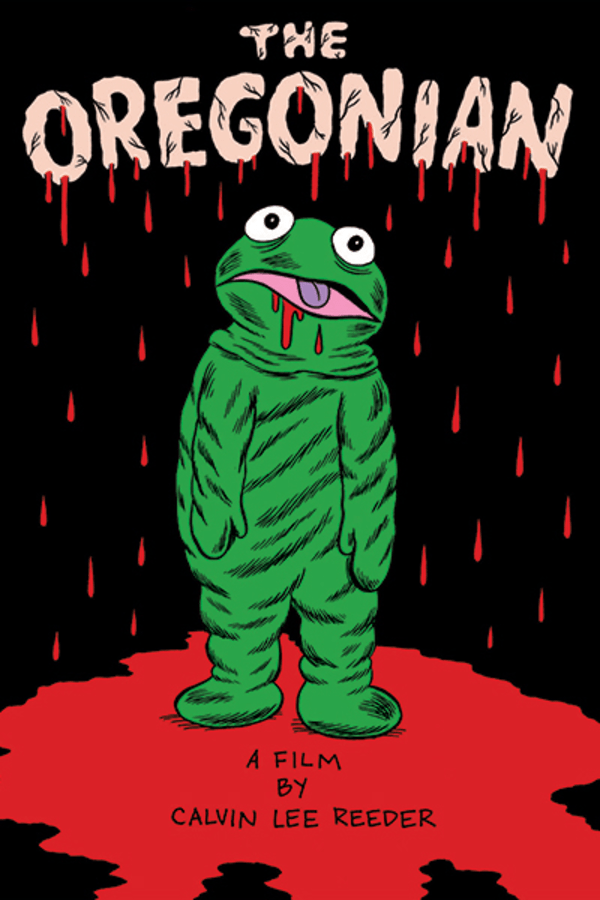 The Oregonian
Directed by Calvin Lee Reeder
After waking up following a car crash, a woman (Lindsey Pulsipher, "True Blood") begins a journey through a surreal and scary forest trying to piece together a past she can't remember. But this is no stroll down the yellow brick road, and the characters she meets along the way are anything but comforting. There's the "Omelette Man", a menacing figure in a frog costume, and the woman's abusive husband. Maybe it's better she doesn't remember what happened before the crash. Calvin Reeder's (V/H/S, THE RAMBLER) creepy debut is a uniquely chilling depiction of a waking nightmare.
An amnesiac wanders through a surreal and scary landscape trying to piece together her past.
Cast: Lindsay Pulsipher, Robert Longstreet, Matt Olsen, Lynne Compton, Barlow Jacobs
Member Reviews
A strange, claustrophobic nightmare. Kept me hooked the whole time just to see what bizarre thing would happen next.
Attempts to be an arthouse Lynch-ian visual feast, and offer some commentary as a warning about drug and alcohol abuse. Over-all the film is extremely badly paced, and creepy, suggestive imagery aside, it really doesn't have anything to keep a viewer hooked. Almost nothing happens.
I actually see a plot here... insofar as the main character comes full circle to the place where she entered this strange hopeless midwest ghost-town country, and accepts that nothing matters and nothing means anything. Could this have been done with half the people in half the time? And staring, grinning creepily, and shrieking is only effective the first couple times. This gets boring. not worth your time.