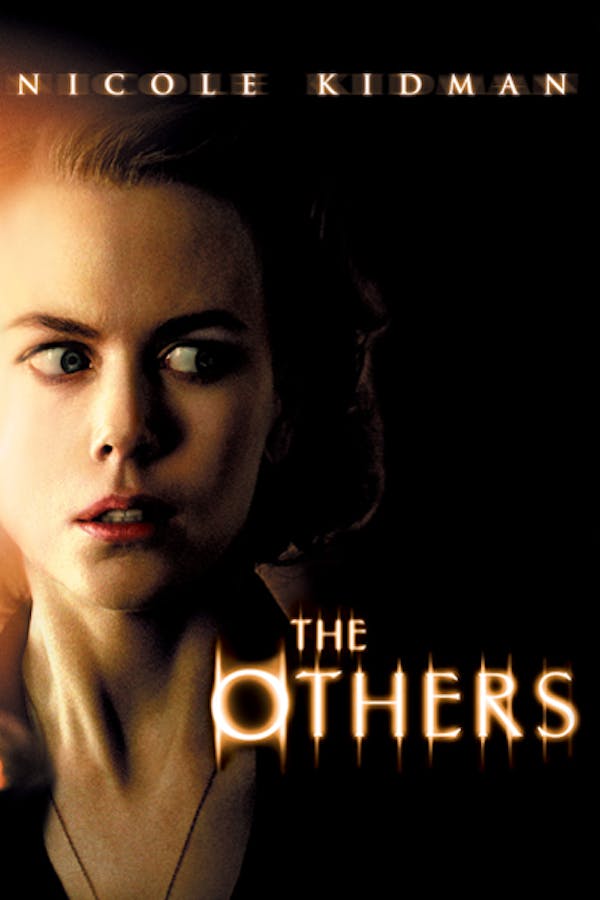 The Others
Directed by Alejandro Amenabar
While awaiting her husband's return from war, Grace and her two young children live an unusually isolated existence behind the locked doors and drawn curtains of a secluded island mansion. Then, after three mysterious servants arrive and it becomes chillingly clear that there is far more to this house than can be seen, Grace finds herself in a terrifying fight to save her children and keep her sanity!
In this haunted essential, Grace and her children live in isolation in a frightening mansion.
Cast: Nicole Kidman, Christopher Eccleston, Elaine Cassidy
Member Reviews
always loved this movie. ghost stories are the best
Probably the most overrated horror movie of all time. Sure it has great production values and we can't argue that Kidman is a good actress... but it is one of the blandest and most boring story I have ever seen. Not even remotely scary and you can see the ending coming way too easy. It's okay to watch with people who usually don't like horror I guess.
Still enjoy ths movie everytime i watch it. Creepy, some scary parts and a good twist.