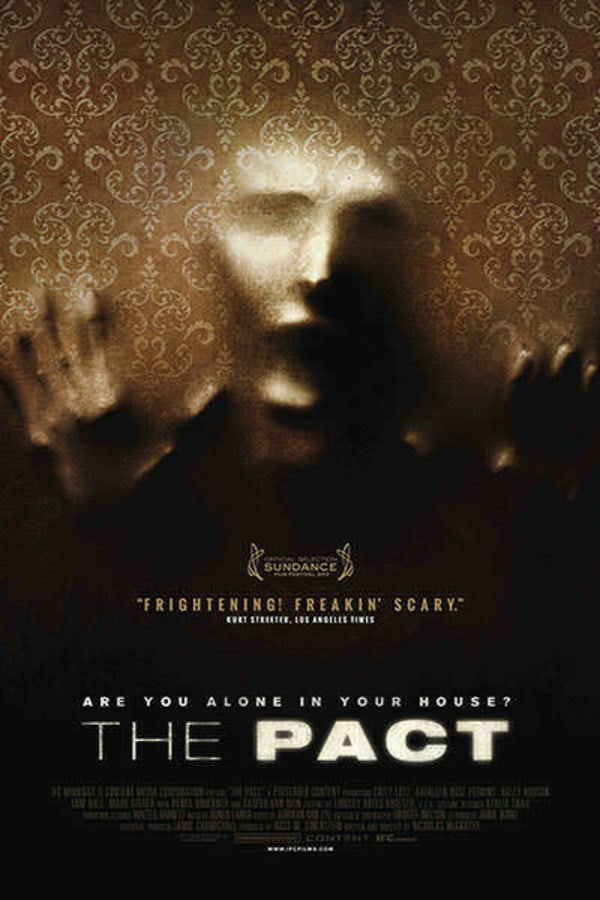 The Pact
Directed by Nicholas McCarthy
Strange, supernatural things occur after a woman's abusive mother dies. First, there's the disappearance of Annie's sister, which forces her return to her childhood home. Then one night, a violent encounter with an angry entity leads Annie to begin investigating who or what has taken up residence in her house. Director Nicholas McCarthy's skillfully-constructed Sundance chiller stunned and terrified festival audiences with its horrifying plot twist, leading to word-of-mouth that turned THE PACT into a must-see movie for horror hounds everywhere.
Strange, supernatural things occur after a woman's mom dies.
Cast: Caity Lotz, Kathleen Rose Perkins, Haley Hudson
Member Reviews
It was ok, bit slow & more of a fairly basic mystery. Not a lot of depth into the story, could have done with more meat on its bones.
Settled down to watch this only to realise I'd seen it before...on here. So calling it newly added especially when there's reviews from 2-3 years ago is a bit of a stretch..
I first saw this film a while ago and it's pretty good. Story is small scale, but well done. I don't get why so may reviewers seem to think there are big gaps, as it all seems pretty well laid out to me. Also, although the meaning of the title isn't totally spelled out, it's clear that it could be referring to a number of related things, so I'm not sure why that bothers so many people. The running theme is one of people running our on family when the going gets tough... except for one person.... Anyway, give it a try.
I'm still wondering what exactly the "pact" was... as other reviewers, I feel like there is a lot left out of the story. A few good scary parts but not enough substance for my taste. The acting was meh...
I liked this movie but it felt like pieces of it were missing? I'm wondering why they didn't explain more.