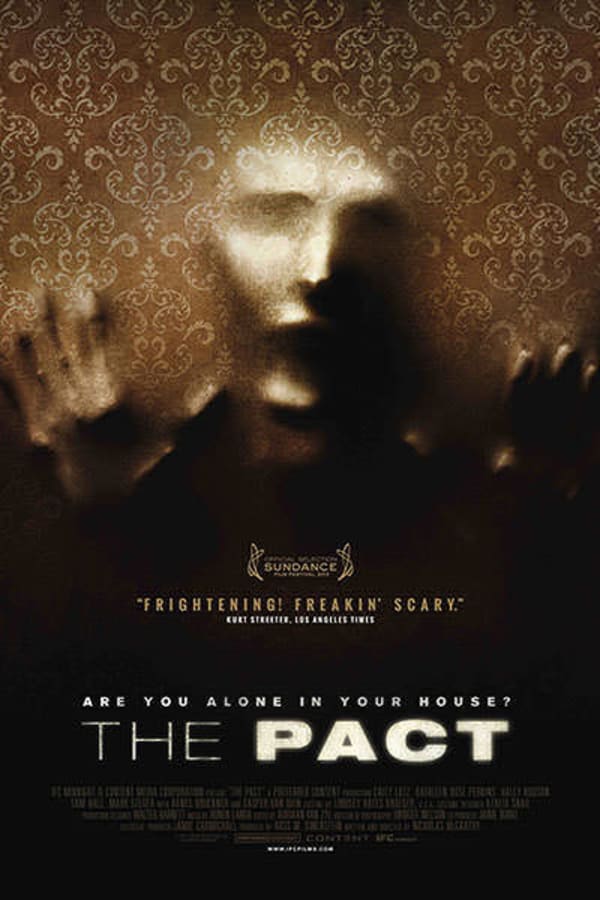 The Pact
Directed by Nicholas McCarthy
Strange, supernatural things occur after a woman's abusive mother dies. First, there's the disappearance of Annie's sister, which forces her return to her childhood home. Then one night, a violent encounter with an angry entity leads Annie to begin investigating who or what has taken up residence in her house. Director Nicholas McCarthy's skillfully-constructed Sundance chiller stunned and terrified festival audiences with its horrifying plot twist, leading to word-of-mouth that turned THE PACT into a must-see movie for horror hounds everywhere.
Strange, supernatural things occur after a woman's mom dies.
Cast: Caity Lotz, Kathleen Rose Perkins, Haley Hudson
Member Reviews
I thought this film was incredible!
Nice face, nice titties, nice feet, decent movie. I HATE philosophical or "deep" horror movies. Just simple and shallow stuff makes the best ones. And this one had everything in moderation. Must watch if a horror fan.
Overall a successful mix of genres, very subtly done. It made the most of a small cast and limited number of locations. Certainly worth a watch.
I lasted less than halfway before sacking this shitstorm off. Far too much slo-mo, far too much 'ooh did he or didn't he?. It's like a shit verseion of Triangle in terms of cinematography, and that was shit. Shit. Shit. Shit.
Wow, in term of story this was nothing you won't have seen before, but the acting, dialogue, cinematography, pacing - everything in fact - was so perfectly done, it was so absorbing, kept me hooked and surprised, didn't skimp at all. It was perfect for what it wanted to be. Would still love to see something new in horror though. A new trope of somekind, don't need anymore ghost mystery's as its now been done so well. 👍