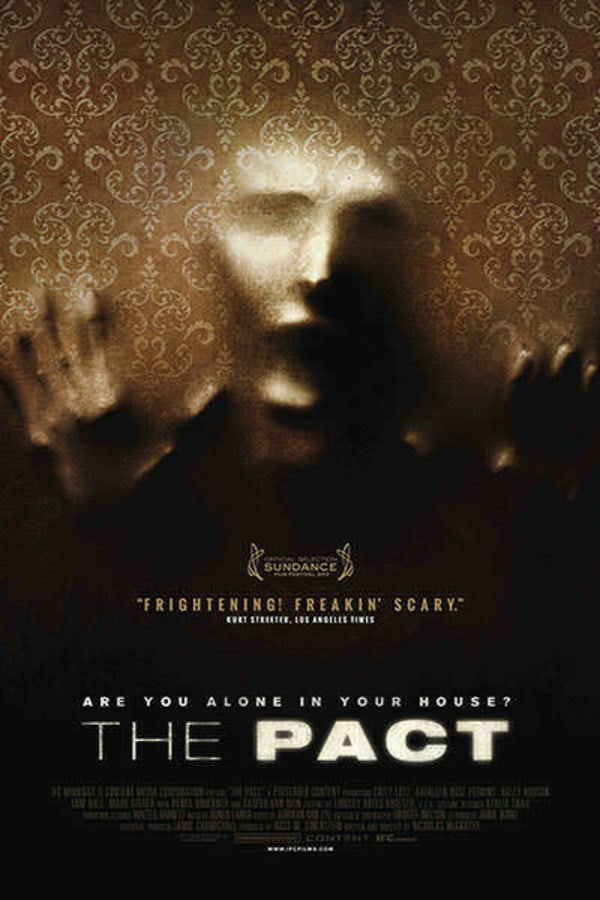 The Pact
Directed by Nicholas McCarthy
Strange, supernatural things occur after a woman's abusive mother dies. First, there's the disappearance of Annie's sister, which forces her return to her childhood home. Then one night, a violent encounter with an angry entity leads Annie to begin investigating who or what has taken up residence in her house. Director Nicholas McCarthy's skillfully-constructed Sundance chiller stunned and terrified festival audiences with its horrifying plot twist, leading to word-of-mouth that turned THE PACT into a must-see movie for horror hounds everywhere.
Strange, supernatural things occur after a woman's mom dies.
Cast: Caity Lotz, Kathleen Rose Perkins, Haley Hudson
Member Reviews
I enjoyed it! Good acting and script for quite a low budget movie. Love a spoop where there is play between what is supernatural and what's just a psycho.
The pact was the abusive mother kept her serial killer brother locked in and kept secret! Once she died he had to come out the entity was a person he had killed helping nort attacking simple really only the eye at the end?????
I thought that the hour or so was good until it fell apart in the final act and the very end was just cliched and where was the pact? was it between brother and sister ? Acting from Cathy Lotz was good though and there were quite a few good jumpscares but overall it was average. Hated the tv style end credits.
It was ok, bit slow & more of a fairly basic mystery. Not a lot of depth into the story, could have done with more meat on its bones.
Settled down to watch this only to realise I'd seen it before...on here. So calling it newly added especially when there's reviews from 2-3 years ago is a bit of a stretch..