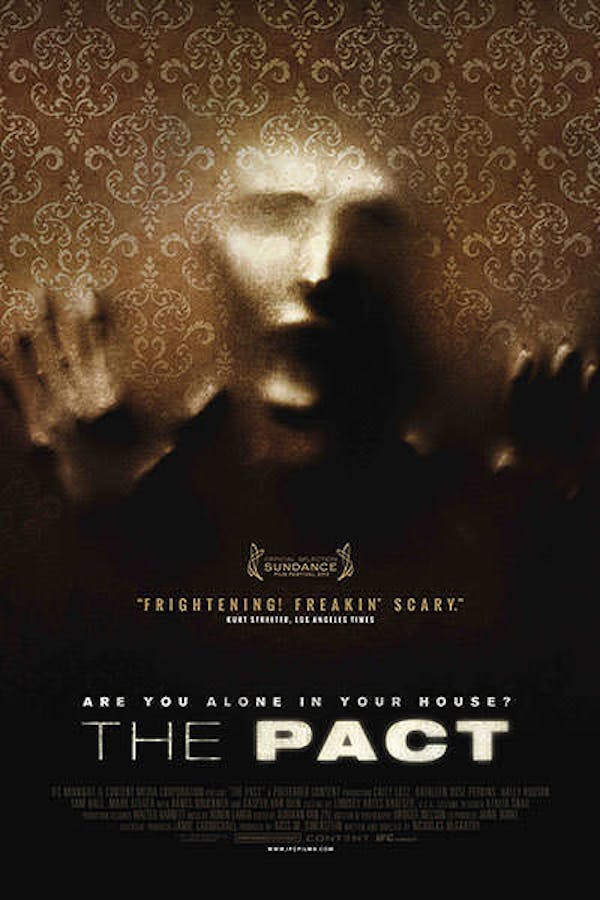 The Pact
Directed by Nicholas McCarthy
Strange, supernatural things occur after a woman's abusive mother dies. First, there's the disappearance of Annie's sister, which forces her return to her childhood home. Then one night, a violent encounter with an angry entity leads Annie to begin investigating who or what has taken up residence in her house. Director Nicholas McCarthy's skillfully-constructed Sundance chiller stunned and terrified festival audiences with its horrifying plot twist, leading to word-of-mouth that turned THE PACT into a must-see movie for horror hounds everywhere.
Strange, supernatural things occur after a woman's mom dies.
Cast: Caity Lotz, Kathleen Rose Perkins, Haley Hudson
Member Reviews
Quite scary, liked the story and film overall
i have no idea what just happened.
Absolute failure of a film. Abysmal acting, dull, disjointed plot, unbearable soundtrack. This film made me laugh out loud at times with how ridiculously unscary it was. There goes an hour and a half of my life I'll never get back.
I suppose it was creepy and Erie at times but I struggled to get into it and got bored easily, some of the acting I found was quite bad as well, I know a lot of people might enjoy this so it's worth watching to make your own mind up really :)
The first hour was so intense. Good flick!