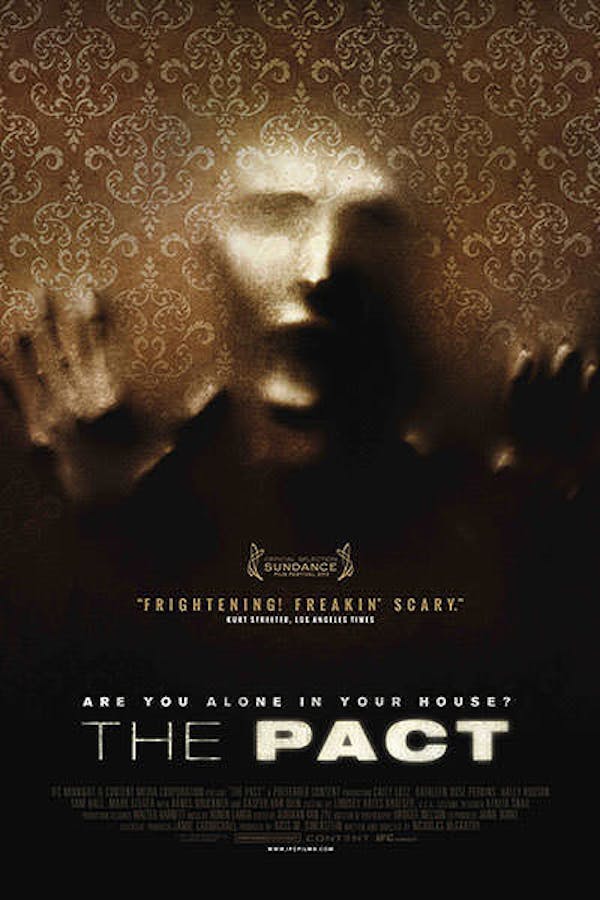 The Pact
Directed by Nicholas McCarthy
Strange, supernatural things occur after a woman's abusive mother dies. First, there's the disappearance of Annie's sister, which forces her return to her childhood home. Then one night, a violent encounter with an angry entity leads Annie to begin investigating who or what has taken up residence in her house. Director Nicholas McCarthy's skillfully-constructed Sundance chiller stunned and terrified festival audiences with its horrifying plot twist, leading to word-of-mouth that turned THE PACT into a must-see movie for horror hounds everywhere.
Strange, supernatural things occur after a woman's mom dies.
Cast: Caity Lotz, Kathleen Rose Perkins, Haley Hudson
Member Reviews
Only managed 40mins before turning off. A very flat film. Didn't grip me or interest me at all. Overly dramatic at awkward times.
Had zero clue what was going on the whole way through. Jump scares were pathetic, the action was hammy as hell and the script is the horror here.
Has it's moments but it's a mishmash. And why does the film use real life name of the zodiac killer...
a great concept and pretty impressive execution!
Meh, average horror. Avoid lower down reviews from Lisa who has decided to give away the plot twist & totally ruin the film for anyone who hasn't already seen it. There's always one.