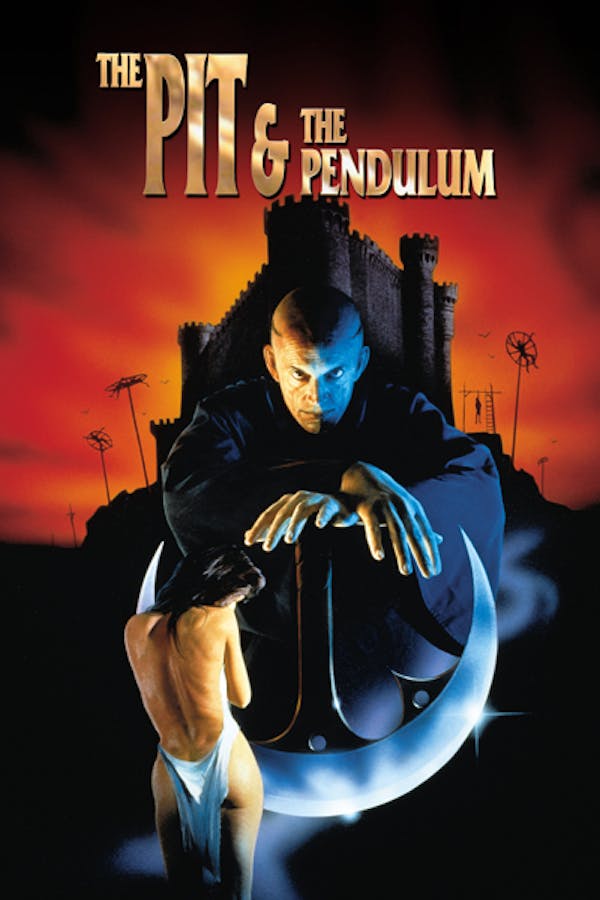 The Pit and The Pendulum
Directed by Stuart Gordon
In the quest to save souls, the Spanish Inquisition will stop at nothing and knows no boundaries for its evil. Maria must find the power to save her husband from the ultimate machine of torture: the razor sharp pendulum poised over the pit of hell under the direction of Torquemada the Grand Inquisitor of Spain!
An innocent woman is accused of witchcraft and dragged before the Spanish Inquisition, which knows no boundaries in making her suffer for her crimes.
Cast: Lance Henriksen, Jeffrey Combs, Rona De Ricci
Member Reviews
I will watch pretty much any movie with Lance Henriksen. This is a great one.
I don't understand how underrated this masterpiece is! This is such a beautiful piece of horror cinema. Historical, torturous, comedic, horrific.... everything magical all at once. If you don't like this you probably didn't give it a chance or just don't like classic horror.
so a bishop (alien),pope(end of days), a young Jeffrey Combs(insert your favorite movie here),grandma(happy gilmore), and Rona De Ricci all star in a rather good movie about the Spanish inquisition, and put out by B-Movie giant Full Moon Entertainment. if i have any complaints at all it's that it's rather slow. not glacially slow, but pretty slow.
Lance Henriksen was good, and there are a couple of highlights, but overall a bit disappointing.
Second only to "Bishop" in Aliens, which can't be topped, this is Lance Henriksen's best role. Considering the talent involved here and the sadistic, carnivalesque fun on display, I think the only reason this film hasn't been accepted into the horror canon is the idea that it's "just" a direct-to-video release. Sure, it is that, but it also stacks up against Stuart Gordon's more-lionized films (and I'd even rank it above Castle Freak). A bland lead actor is its only drawback, proof that a Full Moon picture could afford great character performances, but not a great hero.