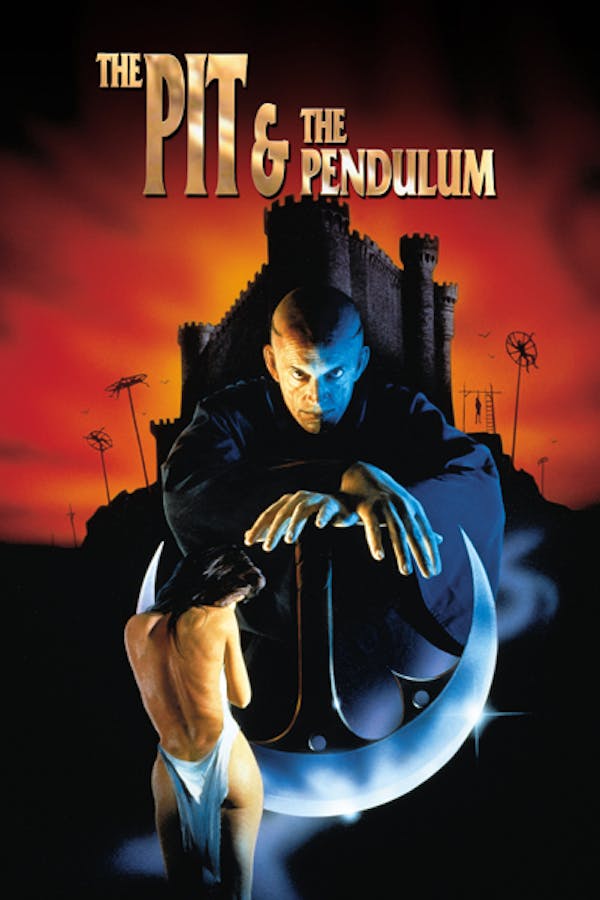 The Pit and The Pendulum
Directed by Stuart Gordon
In the quest to save souls, the Spanish Inquisition will stop at nothing and knows no boundaries for its evil. Maria must find the power to save her husband from the ultimate machine of torture: the razor sharp pendulum poised over the pit of hell under the direction of Torquemada the Grand Inquisitor of Spain!
An innocent woman is accused of witchcraft and dragged before the Spanish Inquisition, which knows no boundaries in making her suffer for her crimes.
Cast: Lance Henriksen, Jeffrey Combs, Rona De Ricci
Member Reviews
Based on a short story, the movie was far too long to justify the simple plot. Too much time is wasted on horrific torture scenes and injustice. The best part was the ending, but the majority of the film was long-winded, pointless, and brutal. Wasted potential.
You can totally tell this is Stuart Gordon's work. I absolutely love the entire cast, its almost too good and could spend next hour telling you how much I love each one. Despite this being world class acting, you can say its a bit zany, but its a gem that could never be reproduced.
Great Stuart Gordon movie!
Honestly pretty bad, Lance Henriksen was obviously the best part of the movie. It wrapped back around to like a 6/10 on the bad movie scale, but like a 3/10 as an actual movie
Pretty bad movie IMO. I'd give it 2.5 skulls. Low budget, bad acting, some bad dialog. At times its terrible. The movie seems confused as to if it wants to be a serious movie or a comedy, a kids movie or a film for adults. I laughed once or twice when it was suposed to be funny but there was a lot of eye roll or cringe. It actually dose have some decent gore at times. The movie was worth watching for the beautiful "Maria" alone. I enjoyed the nude scenes. Multiple actors i recognized. Some good performances. But at times it felt satircal or like a live action Disney movie or something, bar the violence and nudity. Or like a live theater performance. The sound track was cool.