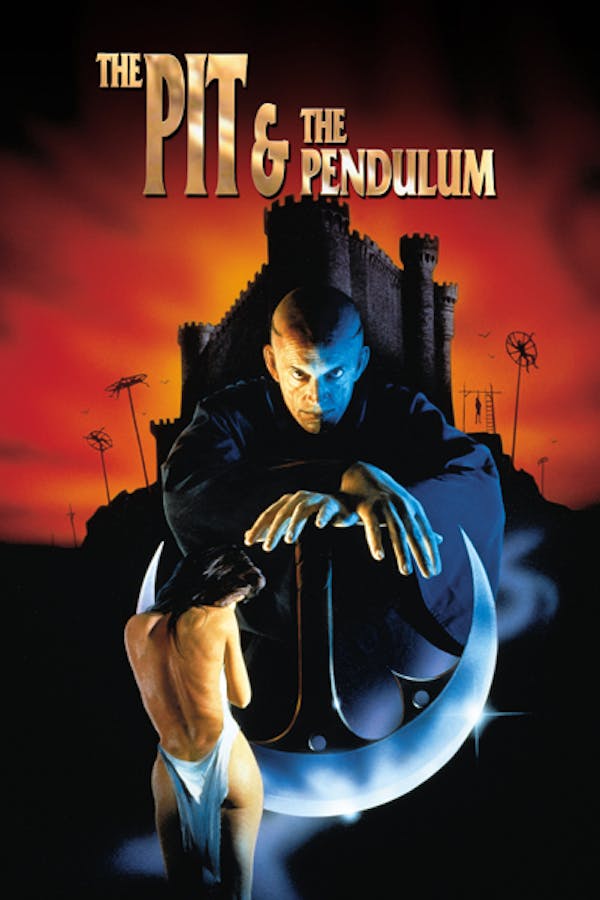 The Pit and The Pendulum
Directed by Stuart Gordon
In the quest to save souls, the Spanish Inquisition will stop at nothing and knows no boundaries for its evil. Maria must find the power to save her husband from the ultimate machine of torture: the razor sharp pendulum poised over the pit of hell under the direction of Torquemada the Grand Inquisitor of Spain!
An innocent woman is accused of witchcraft and dragged before the Spanish Inquisition, which knows no boundaries in making her suffer for her crimes.
Cast: Lance Henriksen, Jeffrey Combs, Rona De Ricci
Member Reviews
Amazing horror film remake from legendary director Stuart Gordon. Lance Henriksen does an amazing performance.
fun watch, Edgar Allen Poe would be confused
if you're in need of some musty dungeon content, look no further
Another Stuart Gordon masterpiece! Great cast of actors as well. Please, shudder, bring the 1961 version of The Pit and Pendulum, I really want to see it. Also, I noticed 1961, 1991, but no 2021? Let's go horror directors, get on this Poe classic!
man what a frickin awesome moive i haven't watched a movie like that in years awesome acting and great story man times have sured changed from back then to now i really injoyed watching this movie real moving i really injoyed watching it just a pity i couldn't give more skull s so im going to give some thumb s up 👍👍👍👍👍👍👍👍👍and the old fella he acted in alein he was the robot he always plays a good roll in moives awesome actor this type moive isnt for everyone u either like the moive or u dont so have a open mind when watching thanks shudder