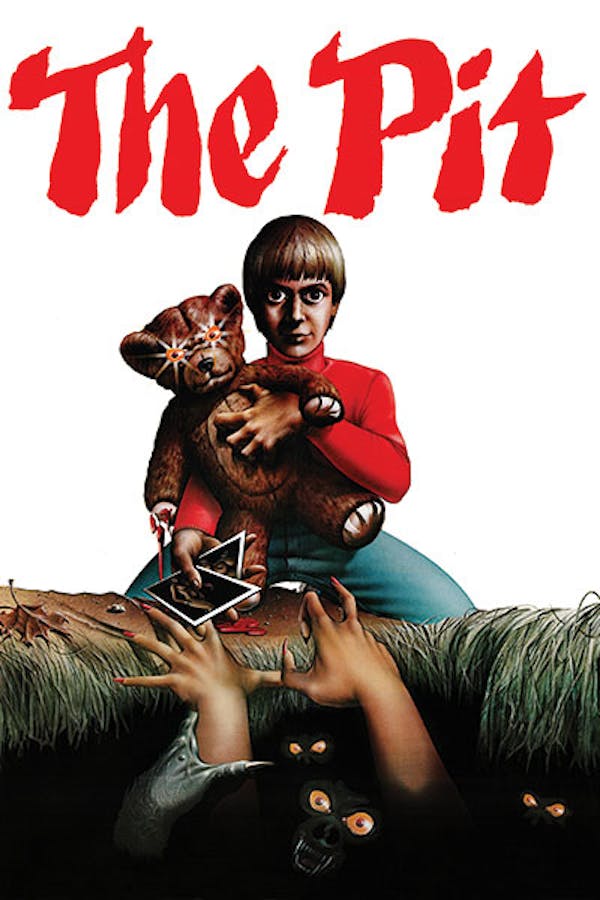 The Pit
Directed by Lew Lehman
Twelve-year old Jamie is an outcast in his small town—he is bullied, he shows signs of being a sexual deviant, and he has no friends aside from his demonic teddy bear, Teddy. Influenced by commands he hears from Teddy, Jamie lures his unsuspecting tormentors one by one to a forest pit that he has discovered on the outskirts of town, so that they can be devoured by the man-eating troglodytes that dwell at the bottom of THE PIT!
Influenced by a demonic teddy bear, young Jamie lures unsuspecting tormentors to a mysterious pit in the forest.
Cast: Sammy Snyders, Jeannie Elias, Sonja Smits, Laura Hollingsworth, Richard Alden
Member Reviews
Enjoyed it. Kind of slow, dialogue is questionable. A corny/serious 80's horror movie. GREAT ending!!!
Entertaining and great child acting. Still to this day nobody knows the age of the actor Sam Snyders who plays the main boy. May always be a mystery......
Ohhhh this was awesome, what a great ending!
Oy! That was rough to get through, so dumb ugh
This movie is more of Psychological thriller than a horror. I hate to write this but this movie is dumb. It leaves you with more questions than answers. I wouldn't recommend it but if you have to watch it go ahead. Please lower your standards.