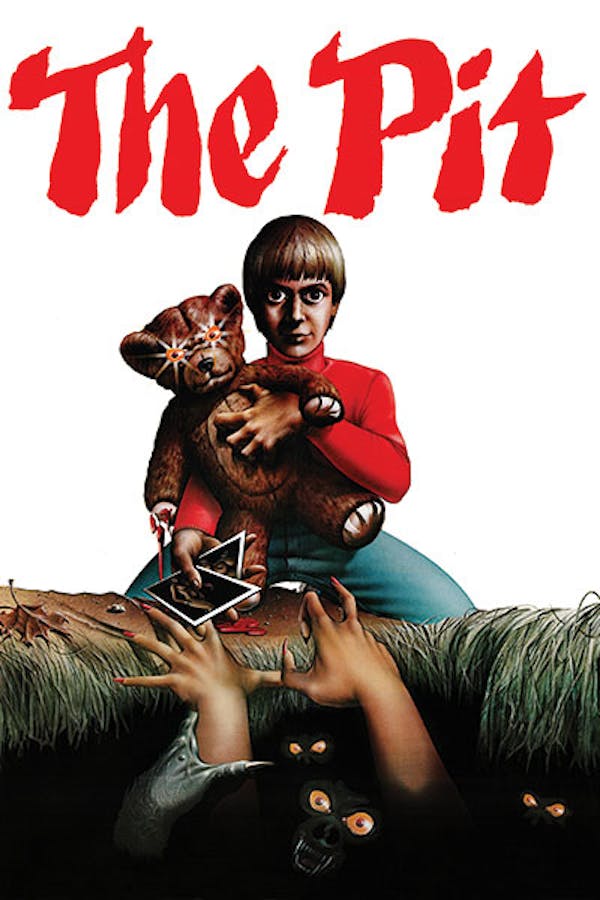 The Pit
Directed by Lew Lehman
Twelve-year old Jamie is an outcast in his small town—he is bullied, he shows signs of being a sexual deviant, and he has no friends aside from his demonic teddy bear, Teddy. Influenced by commands he hears from Teddy, Jamie lures his unsuspecting tormentors one by one to a forest pit that he has discovered on the outskirts of town, so that they can be devoured by the man-eating troglodytes that dwell at the bottom of THE PIT!
Influenced by a demonic teddy bear, young Jamie lures unsuspecting tormentors to a mysterious pit in the forest.
Cast: Sammy Snyders, Jeannie Elias, Sonja Smits, Laura Hollingsworth, Richard Alden
Member Reviews
Good movie. A little more explanation on Teddy would be appreciated.
I couldn't stop grinning! This is the very quintessential definition of a fun horror movie. *Buying*
Three skulls would be too generous. Disturbed kid, demons in a hole in the ground. A possessed teddy bear that isn't explained. Could have had real potential. If remade today would be SO much better. Nice amount of 1980's nudity….nice twist at the end hahaha. Worth a watch just needed more gore.
An oddball kid, ancient demons living in a hole, an unexplained haunted/psychic bear, and a good plot twist. Strange combinations were made to create this film and I'm still not entirely sure how to feel about it.