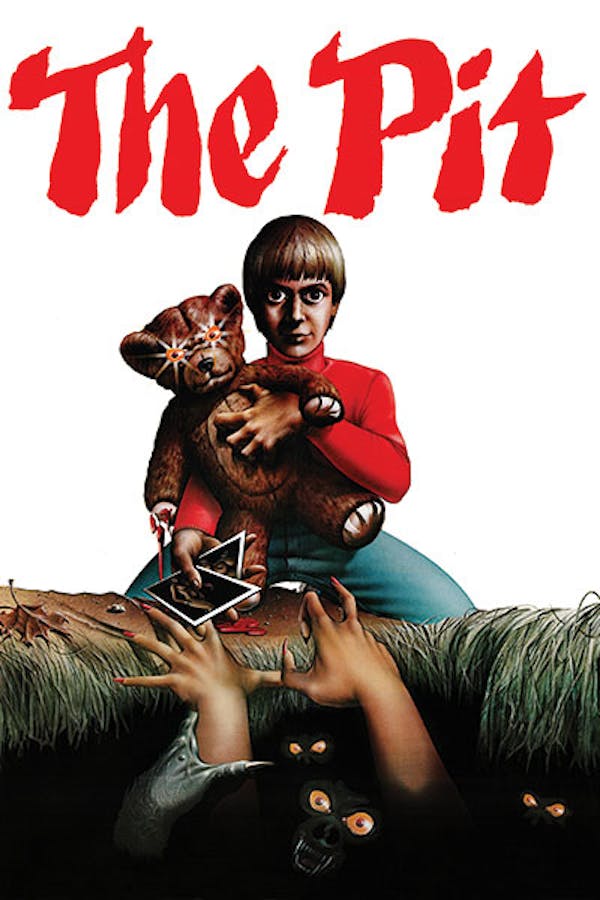 The Pit
Directed by Lew Lehman
Twelve-year old Jamie is an outcast in his small town—he is bullied, he shows signs of being a sexual deviant, and he has no friends aside from his demonic teddy bear, Teddy. Influenced by commands he hears from Teddy, Jamie lures his unsuspecting tormentors one by one to a forest pit that he has discovered on the outskirts of town, so that they can be devoured by the man-eating troglodytes that dwell at the bottom of THE PIT!
Influenced by a demonic teddy bear, young Jamie lures unsuspecting tormentors to a mysterious pit in the forest.
Cast: Sammy Snyders, Jeannie Elias, Sonja Smits, Laura Hollingsworth, Richard Alden
Member Reviews
classic bad movie with the antagonist getting it the end....loved it
A bizarre movie to watch while wondering just how out there and weird Jamie would get. The Tra-la-logs were outsiders and little monsters just like Jamie, and he used them to get even with a world that rejected him. Sad and sick, but just enough 80s dark comedy and gore in to make it fun.
Not the best horror movie AROUND , no suspense, just really blande .
weird little movie but good