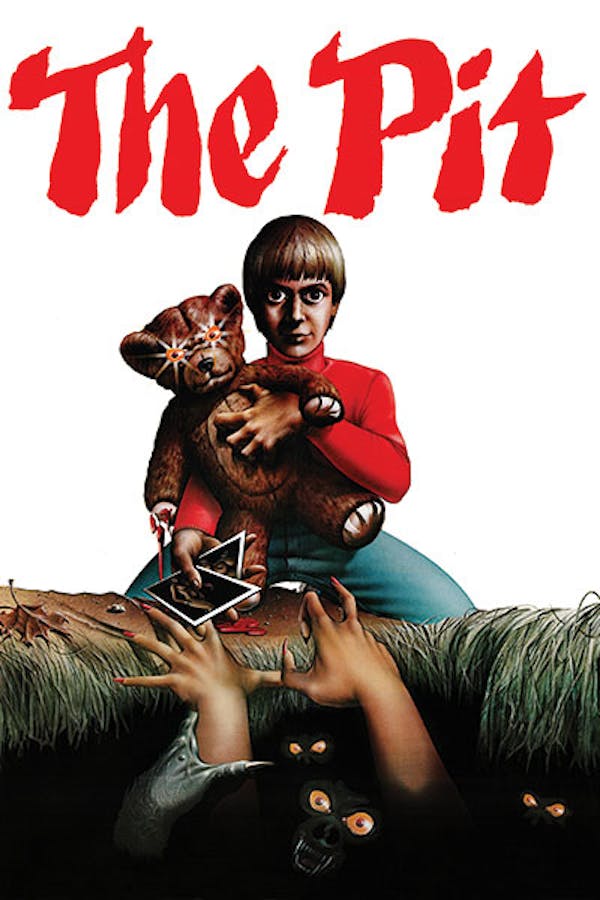 The Pit
Directed by Lew Lehman
Twelve-year old Jamie is an outcast in his small town—he is bullied, he shows signs of being a sexual deviant, and he has no friends aside from his demonic teddy bear, Teddy. Influenced by commands he hears from Teddy, Jamie lures his unsuspecting tormentors one by one to a forest pit that he has discovered on the outskirts of town, so that they can be devoured by the man-eating troglodytes that dwell at the bottom of THE PIT!
Influenced by a demonic teddy bear, young Jamie lures unsuspecting tormentors to a mysterious pit in the forest.
Cast: Sammy Snyders, Jeannie Elias, Sonja Smits, Laura Hollingsworth, Richard Alden
Member Reviews
Im going to give 3 skulls overall. I would have given five if it wasnt for the lack of closure on many subject's.... like whats the deal with the demon teddy? they really never explained him, nor what happens to him after everything.
A talking teddy, man-eating troglodytes, & bubble baths...say no more, I'm sold!
entertaining, laughable too in a good sense.
Not a favorite but makes the time pass
Oh wow, this movie was actually pretty good and if I recall I probably have seen it before. Anyhow this movie is worth the watch if you are looking for an old school movie that is decent and not scary.