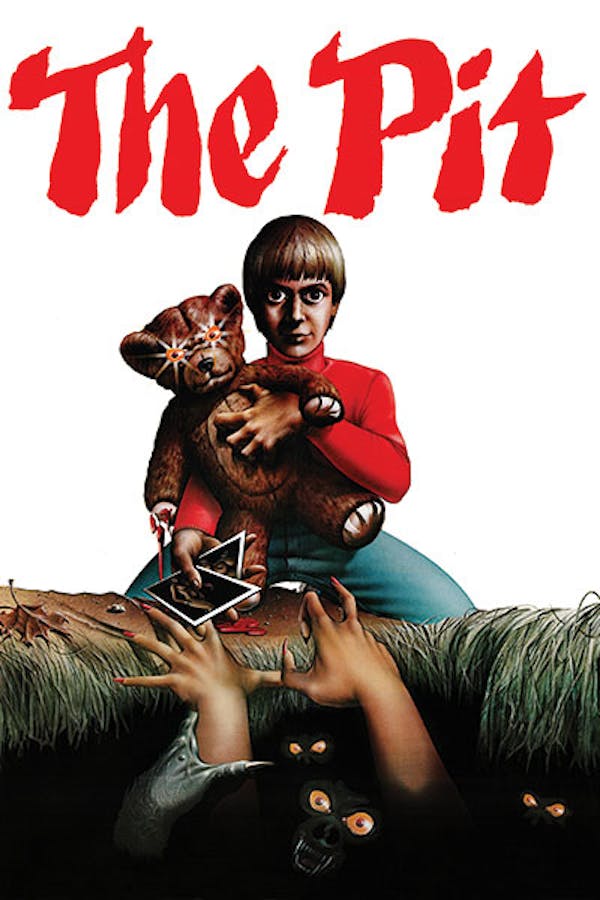 The Pit
Directed by Lew Lehman
Twelve-year old Jamie is an outcast in his small town—he is bullied, he shows signs of being a sexual deviant, and he has no friends aside from his demonic teddy bear, Teddy. Influenced by commands he hears from Teddy, Jamie lures his unsuspecting tormentors one by one to a forest pit that he has discovered on the outskirts of town, so that they can be devoured by the man-eating troglodytes that dwell at the bottom of THE PIT!
Influenced by a demonic teddy bear, young Jamie lures unsuspecting tormentors to a mysterious pit in the forest.
Cast: Sammy Snyders, Jeannie Elias, Sonja Smits, Laura Hollingsworth, Richard Alden
Member Reviews
Little fker's rapey AF lol. Kind of a cool premise. It's basically about a middle schooler who's a future incel (if he isn't one already). Decent plot but low budge makes production value look like one of those 70's after school specials. Ultimately not worth a 2nd viewing.
Well that was something. Kinda jumpy but keeps your attention.
It's strange, but effectively creepy