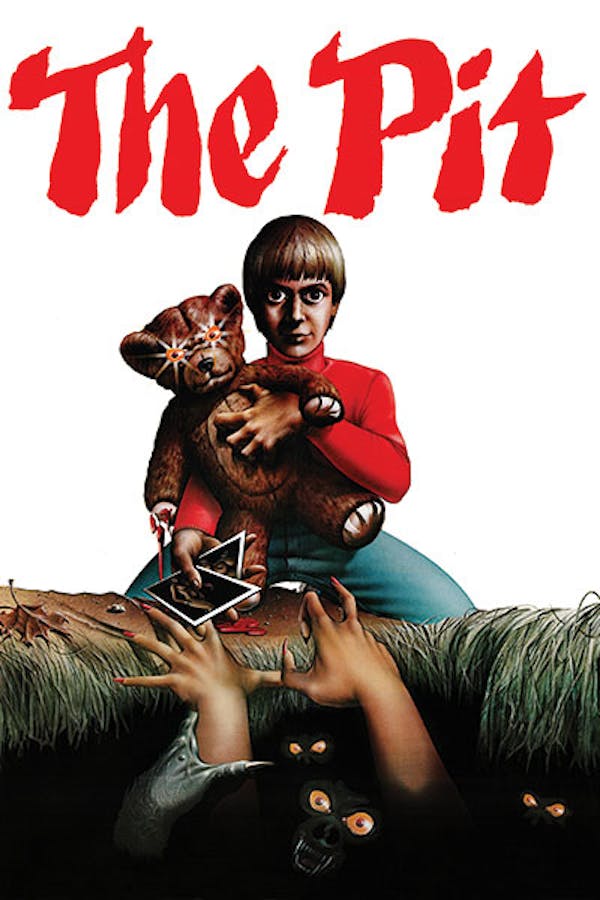 The Pit
Directed by Lew Lehman
Twelve-year old Jamie is an outcast in his small town—he is bullied, he shows signs of being a sexual deviant, and he has no friends aside from his demonic teddy bear, Teddy. Influenced by commands he hears from Teddy, Jamie lures his unsuspecting tormentors one by one to a forest pit that he has discovered on the outskirts of town, so that they can be devoured by the man-eating troglodytes that dwell at the bottom of THE PIT!
Influenced by a demonic teddy bear, young Jamie lures unsuspecting tormentors to a mysterious pit in the forest.
Cast: Sammy Snyders, Jeannie Elias, Sonja Smits, Laura Hollingsworth, Richard Alden
Member Reviews
Have this on flash drive in my massive horror collection
that was suprisingly awesome
I so enjoyed this film. Love these type of horror.
I give the pit 5 skulls because the way Jamie was able to be sweet one second and a total psycho the next. Was anyone else glad the little girl with the bike got pushed into the pit? It's a great terrible 80s horror flick. I love for this stuff! All the nostalgia! Why did the teddy bear look like it was pulled out of the trash behind a goodwill?
It's worth a viewing really picks up towards the end with the body count