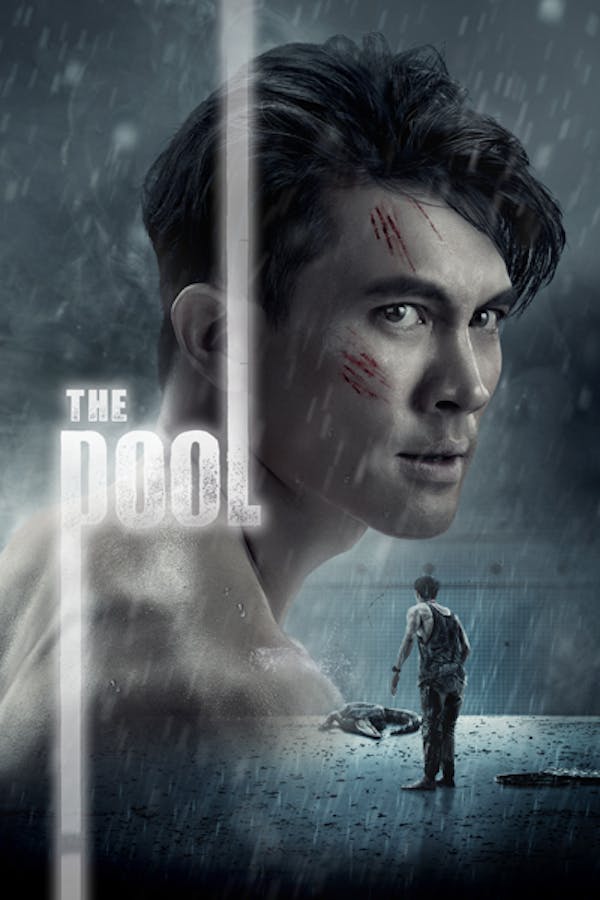 The Pool
Directed by Ping Lumprapleng
Left alone to clean up a 6-meter deep deserted pool, Day falls asleep on an inflatable raft. When he wakes, the water level has sunk so low that he can't climb out on his own. Stuck in the pool, Day screams for help, but the only thing that hears him is a creature from a nearby crocodile farm.
A young man is stranded in an impossibly deep pool... with a crocodile.
Cast: Teeradet Wongpuapan, Ratnamon Ratchiratham
Member Reviews
SPOILERS, etc. Watched against my better judgment due to talk of the dog's fate. My idea of how the dog would go was far worse than what actually happens. It's still terrible and tragic, but it's death isn't just a side note for shock. The filmmakers treat the dog like a real cast member, and the protagonists love for his friend makes the dog's demise more than just cruel. Overall, fun movie. Tense. Cathartic ending.
Ironic...Lucky? Not for Lucky. Great storyline and foreshadowing with Lucky, but still hard to fathom the need to go there. Other choices presented themselves along the way and would have provided a more satisfying conclusion.
I cannot believe the escape route was climbing luckys dead carcass !!! There r just things you don't do in cinema
would have been a good movie but all spoilt by that one scene (dog dies), what were the producers thinking 👎🏻
This movie rules. My gf hated it cause the dog :/ but it's a tense, fun movie. Some A+ product placement too lol