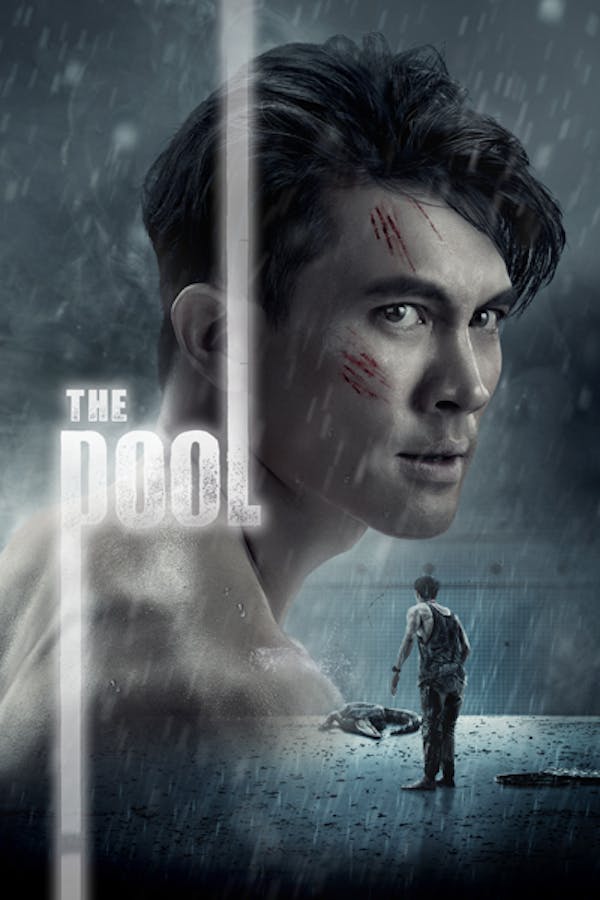 The Pool
Directed by Ping Lumprapleng
Left alone to clean up a 6-meter deep deserted pool, Day falls asleep on an inflatable raft. When he wakes, the water level has sunk so low that he can't climb out on his own. Stuck in the pool, Day screams for help, but the only thing that hears him is a creature from a nearby crocodile farm.
A young man is stranded in an impossibly deep pool... with a crocodile.
Cast: Teeradet Wongpuapan, Ratnamon Ratchiratham
Member Reviews
Terrible premise and terrible ending. How dare they write off the best, and smartest character in this film. I would have looked past the plot holes (like a water drainage pipe that never collects water in heavy rain) and I would have dealt with the main character making every wrong choice possible. But I am aghast that they hurt Lucky. Aghast, forlorn, disheartened, and enraged.
ample suffering, cute animals, and awful timing :)
Lucky is really going to bark at every goddamn sound but shuts up as soon as two guys walk up talking loud and messing with shit??
It took me three days to watch this painful movie. Some people found it mean and said 'everything that went wrong did', which is true. That was clearly the point the director had in mind. And IMO, it was way overboard. And if you stepped back and paid actually paid attention, you began to ask 'why' didn't the male character use certain tools that would aid in his escape. The movie could have gone a different direction in two different ways. But alas, many viewers enjoyed it as-is, which is great and a handful like me, did not.