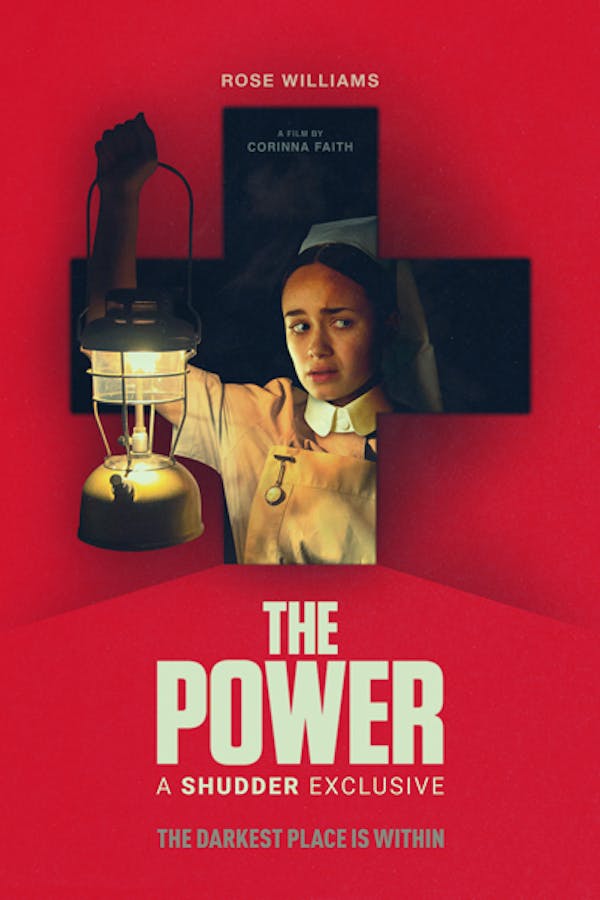 The Power
Directed by Corinna Faith
London, 1974. As Britain prepares for electrical blackouts to sweep across the country, trainee nurse Val arrives for her first day at the crumbling East London Royal Infirmary. With most of the patients and staff evacuated to another hospital, Val is forced to work the night shift in the empty building. Within these walls lies a deadly secret, forcing Val to face her own traumatic past in order to confront the malevolent force that's intent on destroying everything around her. A SHUDDER EXCLUSIVE.
London, 1974. Trainee nurse Val is forced to work the night shift in an empty hospital with a deadly secret.
Cast: Rose Williams, Shakira Rahman
Member Reviews
Not worth it in every way.
Why did I wait to watch The Power?! It got to me. Granted, I knew absolutely zero about it going in. It had been a while since I'd watched a trailer or read anything about it so my mind was clear. But effective jump scares. An engaging performance by lead, Rose Williams (Val). And although I guessed exactly where the story was going by the middle of the film, it was still effective in its outcome.
I really liked this one, I've been consistently impressed with the Shudder originals/exclusives which kind of surprises me. Interesting plot with a few twists, and with an important message, and the acting was quite good.