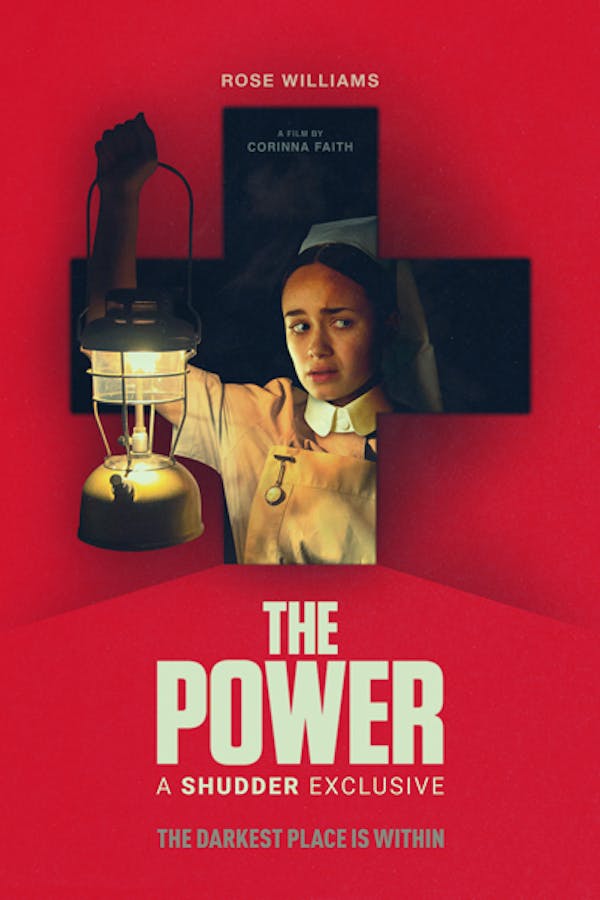 The Power
Directed by Corinna Faith
London, 1974. As Britain prepares for electrical blackouts to sweep across the country, trainee nurse Val arrives for her first day at the crumbling East London Royal Infirmary. With most of the patients and staff evacuated to another hospital, Val is forced to work the night shift in the empty building. Within these walls lies a deadly secret, forcing Val to face her own traumatic past in order to confront the malevolent force that's intent on destroying everything around her. A SHUDDER EXCLUSIVE.
London, 1974. Trainee nurse Val is forced to work the night shift in an empty hospital with a deadly secret.
Cast: Rose Williams, Shakira Rahman
Member Reviews
Well done and well acted 👍🏼
Interesting take on a good old ghost story. It was nice to see the truly despicable characters get some comeuppance and victims take back their power. Some of it was a bit ham-fisted, and the setting wasn't utilized as well as it could have been, otherwise I would have given it four or five skulls. But generally speaking, it's a good for a few scares and some schadenfreude.
Very much liked the twist towards the end.
This gets one skull, not because of the acting, not because its excellent setting was grossly misused, but because it is so disgustingly, transparently, topically SHRILL that I can scarcely believe it. It's the same stuff you hear everywhere every day, but in ghost movie form. Bleh.
My wife isn't a horror fan, but she really enjoyed watching this one with me. Perfect twist at the end to a great story line.