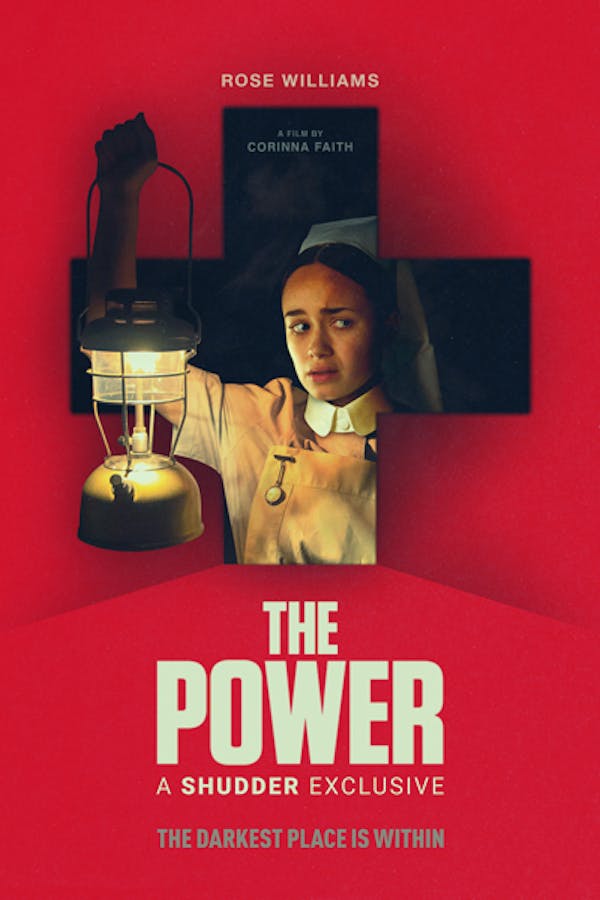 The Power
Directed by Corinna Faith
London, 1974. As Britain prepares for electrical blackouts to sweep across the country, trainee nurse Val arrives for her first day at the crumbling East London Royal Infirmary. With most of the patients and staff evacuated to another hospital, Val is forced to work the night shift in the empty building. Within these walls lies a deadly secret, forcing Val to face her own traumatic past in order to confront the malevolent force that's intent on destroying everything around her. A SHUDDER EXCLUSIVE.
London, 1974. Trainee nurse Val is forced to work the night shift in an empty hospital with a deadly secret.
Cast: Rose Williams, Shakira Rahman
Member Reviews
Light-stricken London / forces young nurses to toil, / silenced, by gaslight.
A strong, nasty haunted-house flick with eerie vibes that's hampered by unsubtle writing and a passive, two-dimensional protagonist.
Really enjoyed this one. Nice and Creepy
I wasn't in London during the 1970s blackouts, but this is what I imagine it would have been like. Bleak and dragged on too long. While the movie looks nice and everyone's acting is serviceable, the writing falls short, the plot is uninteresting, and the "twists" if that's what they're supposed to be are lazily rolled out. Themes of submitting to authority, keeping your mouth shut, and not being listened to are certainly scary to explore. Unfortunately, when The Power does it, it falls flat. A couple of fake-out jump scares cement this as run of the mill horror. You'd be better off watching Gothika. A movie that is similar, but much better.