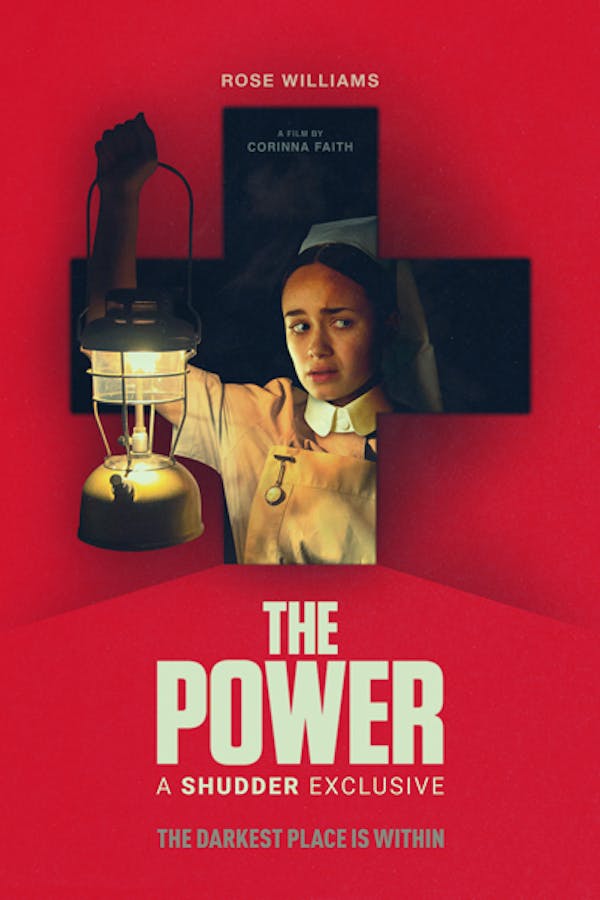 The Power
Directed by Corinna Faith
London, 1974. As Britain prepares for electrical blackouts to sweep across the country, trainee nurse Val arrives for her first day at the crumbling East London Royal Infirmary. With most of the patients and staff evacuated to another hospital, Val is forced to work the night shift in the empty building. Within these walls lies a deadly secret, forcing Val to face her own traumatic past in order to confront the malevolent force that's intent on destroying everything around her. A SHUDDER EXCLUSIVE.
London, 1974. Trainee nurse Val is forced to work the night shift in an empty hospital with a deadly secret.
Cast: Rose Williams, Shakira Rahman
Member Reviews
good music, pretty good story line. Worth the watch!
Atmospheric and spooky! well done😱
Hard to follow at times due to the heavy accents of the actors. Creepy great movie nonetheless.
Twas aight. Good acting, production etc. Not super scary but was good.
I thought is was a powerful movie about trauma, the mark it leaves, and the unnecessary strength people are forced to have because of it. It was spooky, atmospheric, and though the ending was definitely something that I saw coming, I don't think it held my hand to get me there. Give it a watch.