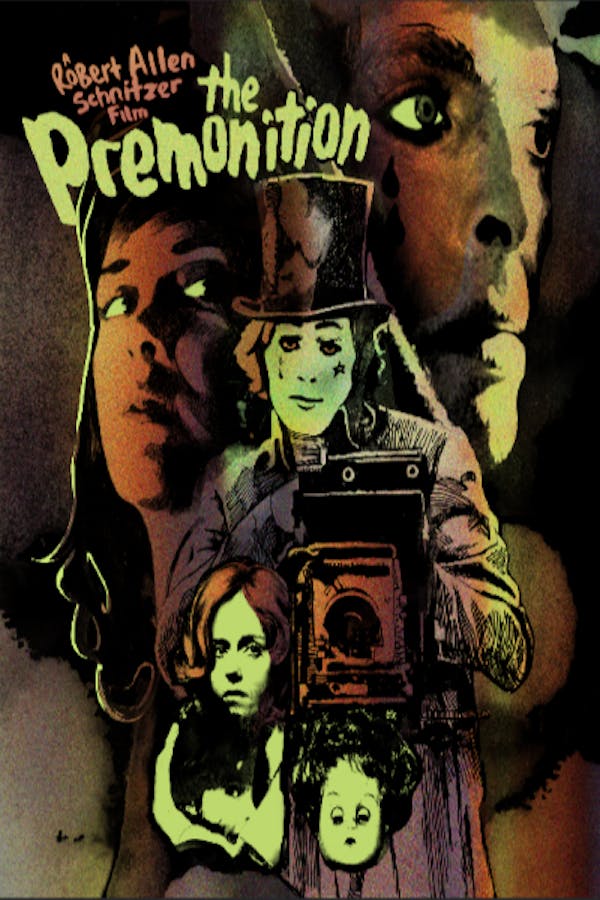 The Premonition
Directed by Robert Allen Schnitzer
When a woman tries to kidnap her daughter, the girl's foster mom begins having horrific visions. Unable to deny that his wife's premonitions are real, her husband turns to a parapsychologist for help. Together, they must solve the metaphysical mystery and save the young girl from a tragic fate. Drawing on a fascination with New Age mysticism, director Robert Allen Schnitzer crafted this dreamlike chiller, as genuinely scary as the similarly themed classics DON'T LOOK NOW, THE BROOD and LET'S SCARE JESSICA TO DEATH. Virtually unknown today, it's ripe for rediscovery.
When a woman tries to kidnap her daughter, the girl's foster mom suffers horrific visions.
Cast: Sharon Farrell, Edward Bell, Ellen Barber, Richard Lynch
Member Reviews
good story good acting but i feel was something missing but over all a good movie
One of my all time favorites ever since catching it on VHS back in the 1990's. Mystical and macabre with a great soundtrack and brilliant cast along with the legendary Richard Lynch being charismatic and ultra sinister as only he can be.
Strange, twisted, weird but oddly good. I think a little more parapsychology could have been used, but a good golden oldie.
This was pretty good. Not well edited, but cohesive enough and entertaining. Sure it might be a "family psychodrama" or whatever one reviewer said, but IT IS most definitely a horror film! RIP Richard Lynch… 4/5...REEDYBIRD SAYS TAKE A PEEK!
Equal parts entertaining and boring. Hey, I like old, weird films as much as the next guy who has to watch stuff alone because everyone else can't stand what I want to see…but 3/5 is extremely generous. Extra credit for just being willing to do something really weird. I love how actors in 70s movies look thirty and fifty at the same time.