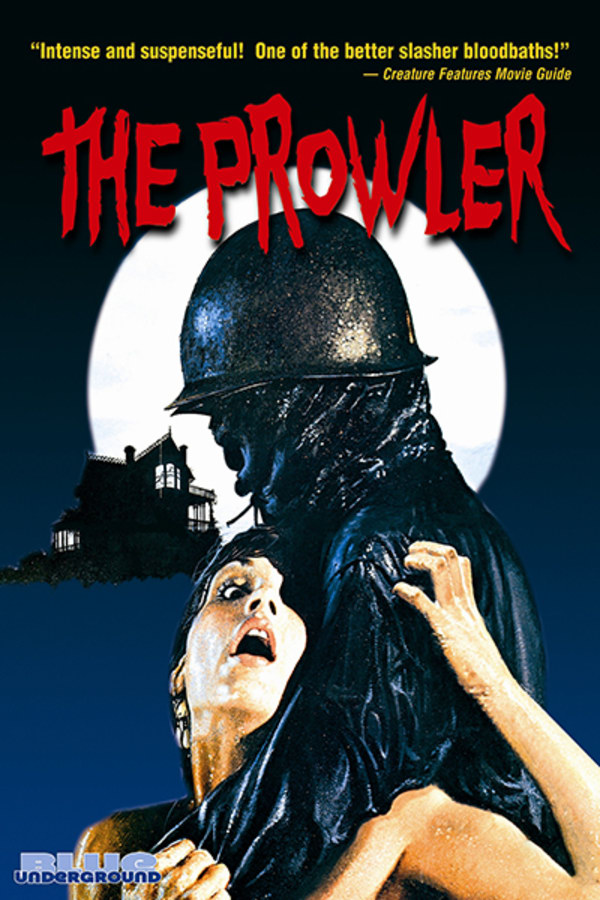 The Prowler
Directed by Joseph Zito
Avalon Bay, 1945: On the night of her graduation dance, young Rosemary and her date are brutally murdered by a prowler thought to be a jilted soldier home from the war. Thirty years later, the dance is held again for the first time since that horrific evening, but something else may have also returned... Tonight, the teens of this sleepy town will meet their grisly ends at the hands – and pitchfork, blade and more – of The Prowler. Directed by FRIDAY THE 13TH: THE FINAL CHAPTER's Joseph Zito, THE PROWLER has risen to slasher prominence thanks to stunning FX from makeup legend, Tom Savini
A killer returns to a sleepy town thirty years after his haunting massacre.
Cast: Vicky Dawson, Christopher Goutman, Lawrence Tierney
Member Reviews
Some decent kills but for a film under 90 minutes it has some serious pacing issues and is really boring in parts.
Very standard slasher film. Fun kills and effects, nothing too original.
Turn your brain down a few notches and get ready for a slash-o-rama. Low budget effects, a masked killer in an army hat and plenty of potential victims to go around. Not amazing but still a good time.
Some fun kills. Good enough.
One of my favorite slashers. Great kills, wished the body count was a little higher just cause the story drags and leaves a lot of things unfinished but overall a great 80's slasher.