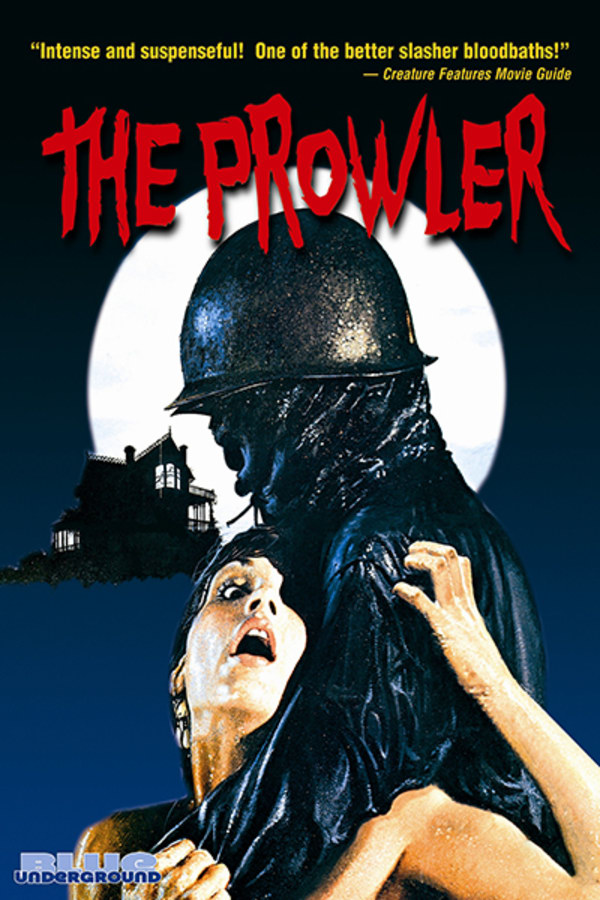 The Prowler
Directed by Joseph Zito
Avalon Bay, 1945: On the night of her graduation dance, young Rosemary and her date are brutally murdered by a prowler thought to be a jilted soldier home from the war. Thirty years later, the dance is held again for the first time since that horrific evening, but something else may have also returned... Tonight, the teens of this sleepy town will meet their grisly ends at the hands – and pitchfork, blade and more – of The Prowler. Directed by FRIDAY THE 13TH: THE FINAL CHAPTER's Joseph Zito, THE PROWLER has risen to slasher prominence thanks to stunning FX from makeup legend, Tom Savini
A killer returns to a sleepy town thirty years after his haunting massacre.
Cast: Vicky Dawson, Christopher Goutman, Lawrence Tierney
Member Reviews
💀 Predictable, but a fun watch.
Very good old classic slasher film.
tension is in here but so is slowness. maybe should have cut a couple seconds out of these sequences. i also would've loved to spend a little more time at the party. the killer was cool. The reveal is a bit weak. decent slasher with great kills
I had deduced that it was the sheriff from the beginning. What better alibi, than 'gone fishin'. Plus, he didn't kill the deputy when he had the chance.
A really good slasher, but I figured it would be the sheriff. Don't understand why he didn't kill the deputy when they showed him raising the pitchfork over his face. And also, when she was screaming at the end, why noone ran to her rescue? Oh well, I guess it was just for dramatic effect.