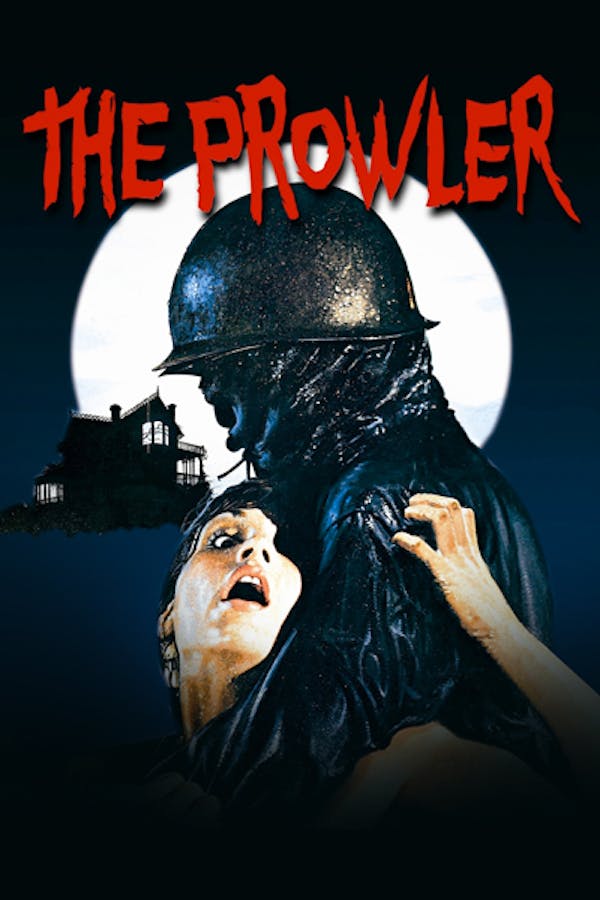 The Prowler
Directed by Joseph Zito
Avalon Bay, 1945: On the night of her graduation dance, young Rosemary and her date are brutally murdered by a prowler thought to be a jilted soldier home from the war. Thirty years later, the dance is held again for the first time since that horrific evening, but something else may have also returned... Tonight, the teens of this sleepy town will meet their grisly ends at the hands – and pitchfork, blade and more – of The Prowler. Directed by FRIDAY THE 13TH: THE FINAL CHAPTER's Joseph Zito, THE PROWLER has risen to slasher prominence thanks to stunning FX from makeup legend, Tom Savini
A killer returns to a sleepy town thirty years after his haunting massacre.
Cast: Vicky Dawson, Christopher Goutman, Lawrence Tierney
Member Reviews
This movie was only ok for me. There are definitely some amazing effects in this movie, but the kills were not new at all. Story moved slow at times but overall glad that I watched it.
Slow in parts but overall enjoyable. Connection to the climax and the ending took me a minute. Watch it for the cool death scenes.
A great freaking slasher flick with great freaking, insane kills all done with the magic of Tom Savini. The story could've been a little bit more fleshed out and consistent because I felt that the killer had no motivation at all until I looked back into the opening and found the answer and it starts to make sense.
Not the best-paced slasher film of the time. Not the strongest storyline for a movie. But like "The Burning", "Maniac", and several other slashers from this time period this movie is worth watching because of Tom Savini's effects. If I had to pick a scene from "The Prowler" it would be the swimming pool scene.
The story definitely could have been a little bit better but the kills make it worth the watch