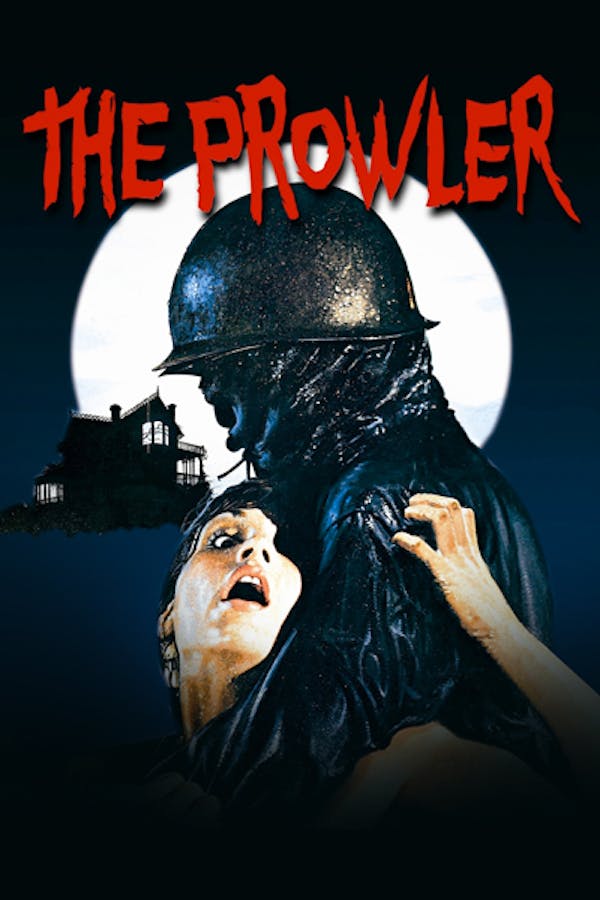 The Prowler
Directed by Joseph Zito
Avalon Bay, 1945: On the night of her graduation dance, young Rosemary and her date are brutally murdered by a prowler thought to be a jilted soldier home from the war. Thirty years later, the dance is held again for the first time since that horrific evening, but something else may have also returned... Tonight, the teens of this sleepy town will meet their grisly ends at the hands – and pitchfork, blade and more – of The Prowler. Directed by FRIDAY THE 13TH: THE FINAL CHAPTER's Joseph Zito, THE PROWLER has risen to slasher prominence thanks to stunning FX from makeup legend, Tom Savini
A killer returns to a sleepy town thirty years after his haunting massacre.
Cast: Vicky Dawson, Christopher Goutman, Lawrence Tierney
Member Reviews
I agree one of the better early 80's slashers. Few are better, even with the common tropes but the kills are great.
i watched this preciously and honestly its gotta be one of my favorite older movies. not super active, or stress inducing, it's a good movie
Pretty fun watch. Great effects and solid plot. It's an easy watch you don't have to get super into. I liked it
A run of the mill slasher with the exception of the fantastic special effects by the one and only Tom Savini!