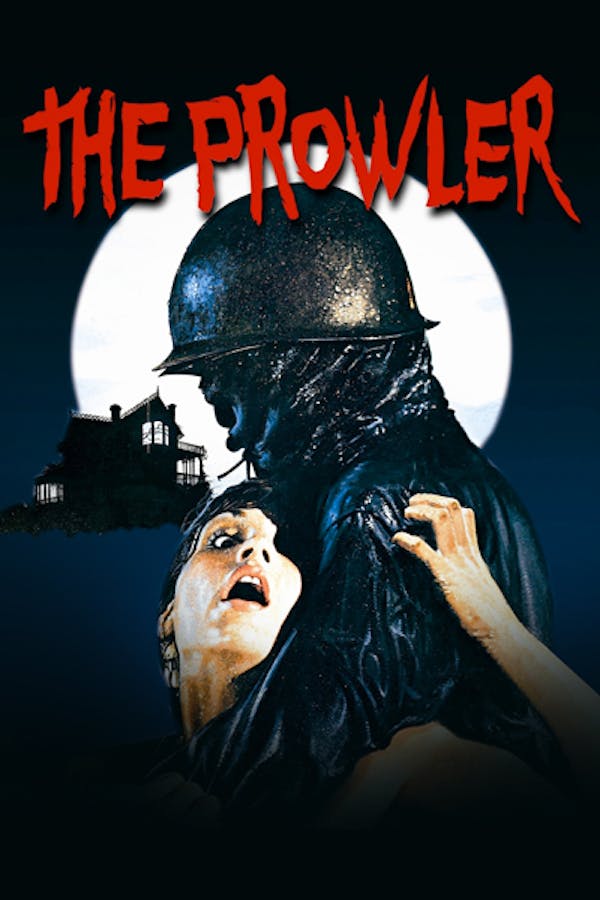 The Prowler
Directed by Joseph Zito
Avalon Bay, 1945: On the night of her graduation dance, young Rosemary and her date are brutally murdered by a prowler thought to be a jilted soldier home from the war. Thirty years later, the dance is held again for the first time since that horrific evening, but something else may have also returned... Tonight, the teens of this sleepy town will meet their grisly ends at the hands – and pitchfork, blade and more – of The Prowler. Directed by FRIDAY THE 13TH: THE FINAL CHAPTER's Joseph Zito, THE PROWLER has risen to slasher prominence thanks to stunning FX from makeup legend, Tom Savini
A killer returns to a sleepy town thirty years after his haunting massacre.
Cast: Vicky Dawson, Christopher Goutman, Lawrence Tierney
Member Reviews
A great early '80s slasher. Fun to watch with some great kills; minus some holes in the story. For those curious, from what I was able to find, the (uncredited) live band that is playing during the dance is Nowhere Fast. The songs played are Disco Blood, View Through A Tear, and Hard Way. Aside from that, I can't find if there is another medium to listen to that music.
Vintage Savine. Kills look amazing. The film is deliberately paced so some of the youngsters might not take to it. I would compare it to the first Friday the 13th. Minor story issues. No spoilers, but there were some plot filler moments and some situations that left me scratching my head. Those are minor gripes, really. This is a very solid slasher film from the 80s. Definitely recommend.
Tom Savini's effects really carry this one. They're easily up to the task, tho, worth it for that alone.