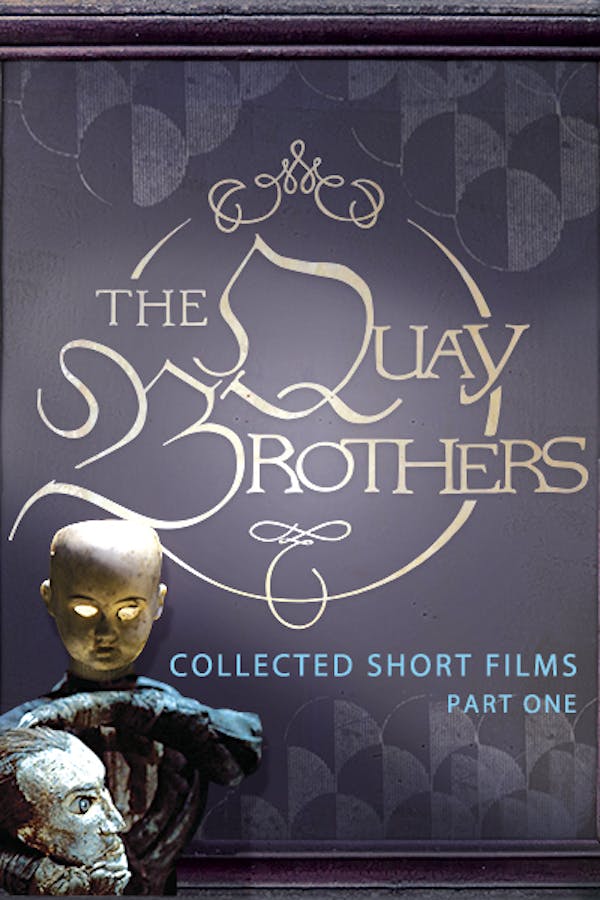 The Quay Brothers: Collected Short Films Part 1
Directed by Quay Brothers
Since the late 1970s, identical twins Stephen and Timothy Quay have been creating their unique blend of dazzling, nightmarish puppetry and stop-motion animation, and have, in the process, spawned an enormous cult following. They are masters of miniaturization and on their tiny sets have created an unforgettable world, suggestive of a landscape of long-repressed childhood dreams. Part I of their Collected Short Films includes IN ABSENTIA, REHEARSALS FOR EXTINCT ANATOMIES, STREET OF CROCODILES and THE COMB (FROM THE MUSEUMS OF SLEEP).
See the dazzling, nightmarish work of puppet and animation masters, The Quay Brothers.
Member Reviews
super weird 😜 loved it.. my favorite thing was the eyeball twitching squiggly body mole rubbing guy lol 😜❤️💀❤️😜
Would make a great Halloween party ambiance with some Tool playing in the background
I just watched this with no prior knowledge about the Quay Brothers. I think it was a poor decision to choose the first short to open the collection, because it is definitely the hardest one of all of them to grasp or enjoy. If you turn this on and hate the first short, DO give the rest a chance. There is AMAZING nightmarish atmosphere here. I can see how these shorts have influenced many films since, even if it is probably what Gabe showed to everyone on Halloween in The Office. Breathtaking artistry!