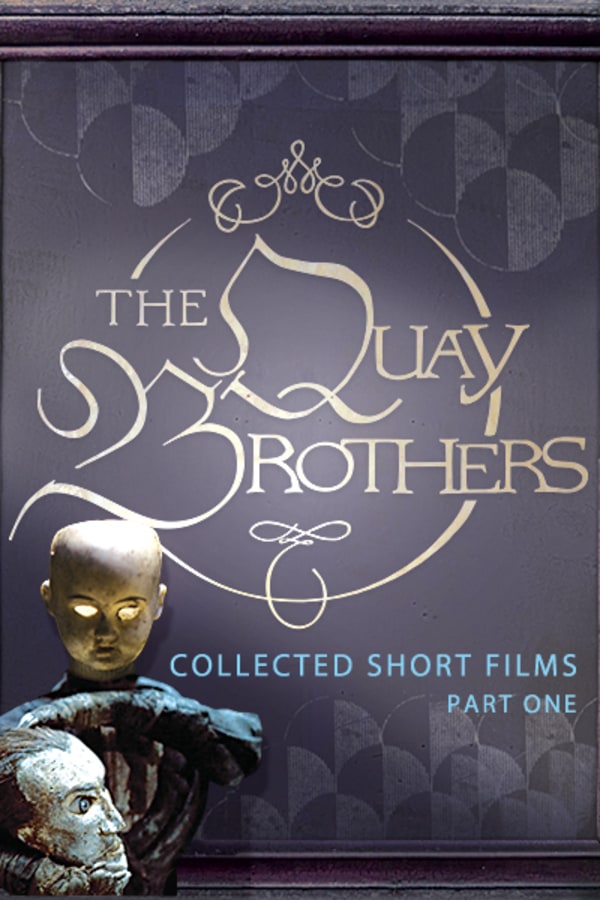 The Quay Brothers: Collected Short Films Part 1
Directed by Quay Brothers
Since the late 1970s, identical twins Stephen and Timothy Quay have been creating their unique blend of dazzling, nightmarish puppetry and stop-motion animation, and have, in the process, spawned an enormous cult following. They are masters of miniaturization and on their tiny sets have created an unforgettable world, suggestive of a landscape of long-repressed childhood dreams. Part I of their Collected Short Films includes IN ABSENTIA, REHEARSALS FOR EXTINCT ANATOMIES, STREET OF CROCODILES and THE COMB (FROM THE MUSEUMS OF SLEEP).
See the dazzling, nightmarish work of puppet and animation masters, The Quay Brothers.
Member Reviews
if I could give zero skulls I would👎
Beautiful, surreal stop-motion animation. A strong focus on a sense of antique psychosis, and a breathtaking attention to miniature detail.
just heard about these guys on Talk Jericho. Adam Jones of Tool was talking about the brothers and how they watched these films alot. I definitely see where he pulled inspiration for Tool videos. Interesting sort films, I dig the weirdness.
I agree with JenFior's assertion that this is reminiscent of Jan Švankmajer's work. I love stop-motion animation, so this was enjoyable for me. However, I found myself just observing the animation, rather than interpreting the meaning, as (with the exception of In Absentia, because it had an explanation in the form of a dedication) I found the shorts to be impenetrable. This could very likely be because I was impaired at the time of viewing, but I suspect that I would not have enjoyed it as much if I had been sober. Would highly recommend pairing this with an herbal remedy
Not my cup of tea. Felt like I was watching paint dry. Boring art school stuff. 30 minutes i won't get back again