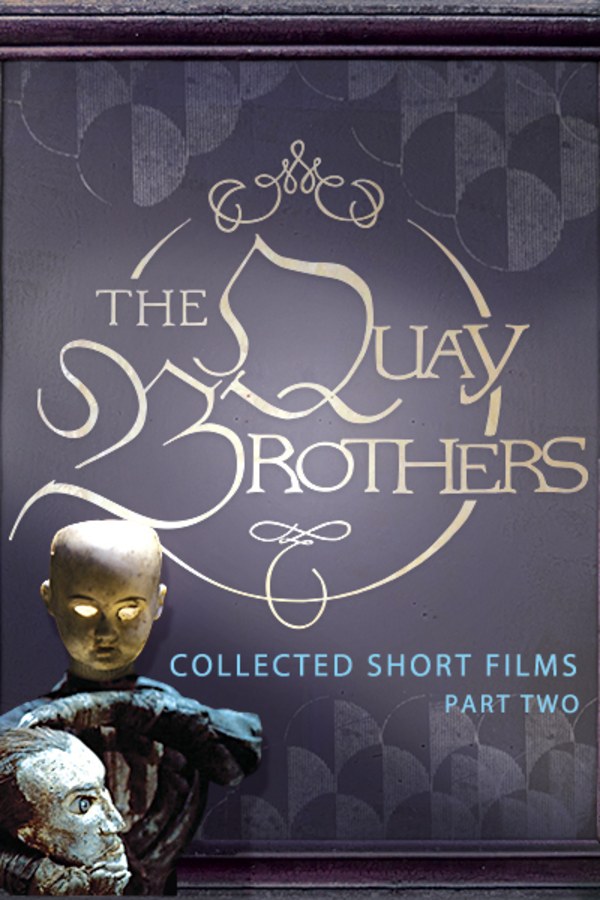 The Quay Brothers: Collected Short Films Part 2
Directed by Quay Brothers
Since the late 1970s, identical twins Stephen and Timothy Quay have been creating their unique blend of dazzling, nightmarish puppetry and stop-motion animation, and have, in the process, spawned an enormous cult following. They are masters of miniaturization and on their tiny sets have created an unforgettable world, suggestive of a landscape of long-repressed childhood dreams. Part II includes NOCTURNA ARTICICIALIA, STILLE NACHT, STILL NACHT II (ARE WE STILL MARRIED?), STILL NACHT III (TALES FROM VIENNA WOODS), STILL NACHT IV (CAN'T GO WRONG WITHOUT YOU), THE CABINET OF JAN SVANKMAJER, DE ARTIFICIALI PERSPECTIVA OR ANAMORPHOSIS and THE UNNAMEABLE LITTLE BROOM.
See the dazzling, nightmarish work of puppet and animation masters, The Quay Brothers
Member Reviews
Just as remarkable as volume 1! Shudder is the perfect venue for the neglected animators of horror. Perhaps Schvankmeyer should be the next frontier?
Not bad a little strange made me feel like I had a cicada Trippin in my balls sac
A wonderfully bizarre and surreal trip into creative techniques. It's not for everyone, but it's definitely impactful.
Some serious creativity going on in the creation of these shorts . I could see these films being the inspiration for Limbo the game and any TOOL video . These are best watched one short at a time , too bad it wasn't divided into separate chapters for each short . Very hypnotic imagery .