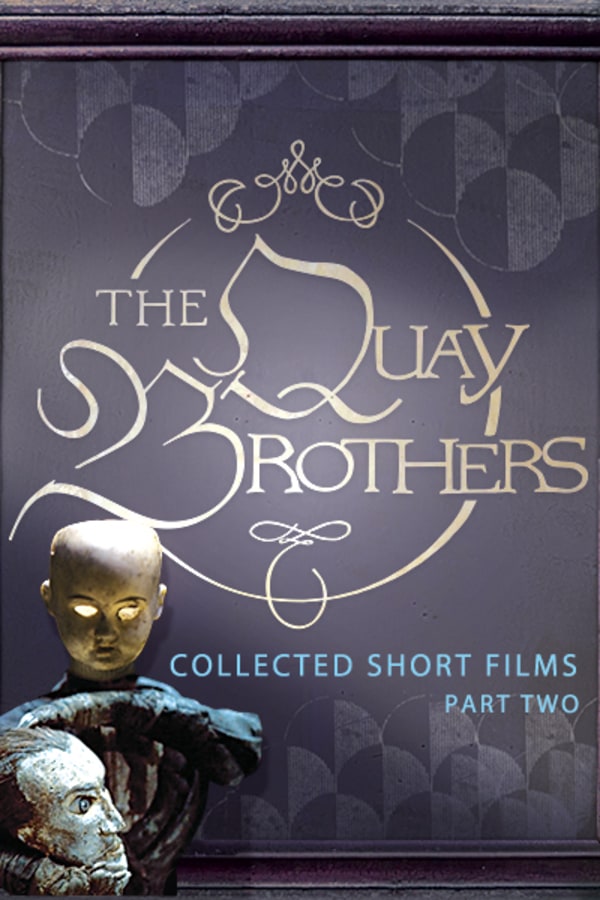 The Quay Brothers: Collected Short Films Part 2
Directed by Quay Brothers
Since the late 1970s, identical twins Stephen and Timothy Quay have been creating their unique blend of dazzling, nightmarish puppetry and stop-motion animation, and have, in the process, spawned an enormous cult following. They are masters of miniaturization and on their tiny sets have created an unforgettable world, suggestive of a landscape of long-repressed childhood dreams. Part II includes NOCTURNA ARTICICIALIA, STILLE NACHT, STILL NACHT II (ARE WE STILL MARRIED?), STILL NACHT III (TALES FROM VIENNA WOODS), STILL NACHT IV (CAN'T GO WRONG WITHOUT YOU), THE CABINET OF JAN SVANKMAJER, DE ARTIFICIALI PERSPECTIVA OR ANAMORPHOSIS and THE UNNAMEABLE LITTLE BROOM.
See the dazzling, nightmarish work of puppet and animation masters, The Quay Brothers
Member Reviews
Another really good collection of their short films.
I may be weird saying this. Did the makers of the Saw films get there idea of Jigsaw on a bike from watching the last short of this movie ?
I've had this dvd for years. It's cool that there is a streaming service that offers something as niche as this. To say that you think it sucks just ignores the countless hours it takes to create something like this. I love this shit
The way I would recomend watching these is start with part two.