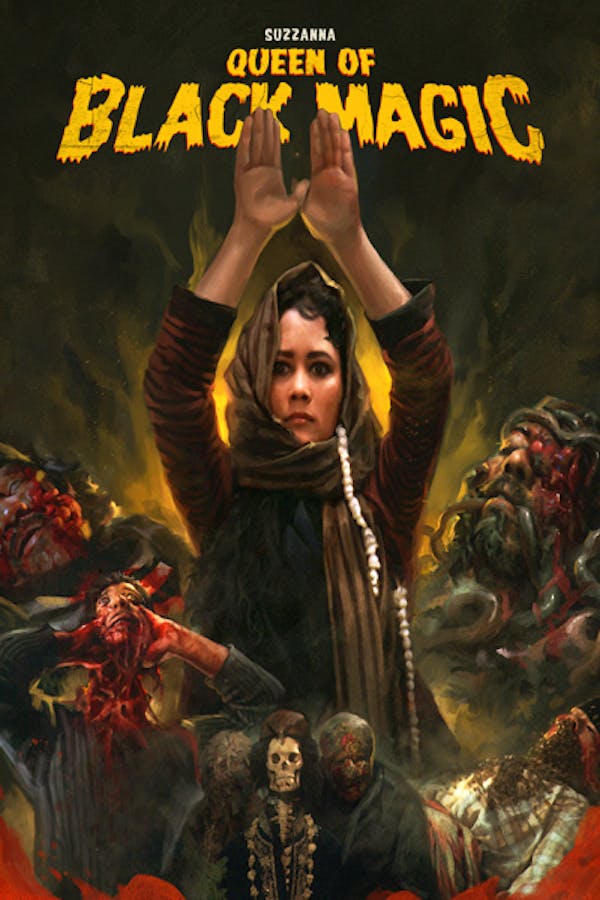 The Queen of Black Magic (1981)
Directed by Liliek Sudjio
In this classic of Indonesian horror, Murni (Indonesian horror icon, Suzzanna) is betrayed by the man who promised to marry her and eventually thrown from a cliff, only for her to be rescued by a practitioner of black magic. Blinded by her betrayal, she seeks revenge against all who wronged her. One by one, all of the men who tried to kill her meet their demise.
A young woman takes supernatural vengeance on the men who tried to kill her in this Indonesian classic.
Cast: Suzzanna, W.D. Mochtar, Teddy Purba
Member Reviews
I didn't think this was that bad really. It was entertaining.
tied with Hausu for best flying head in a horror movie good stuff, recommended if you like older films that don't mess around and get down to business.