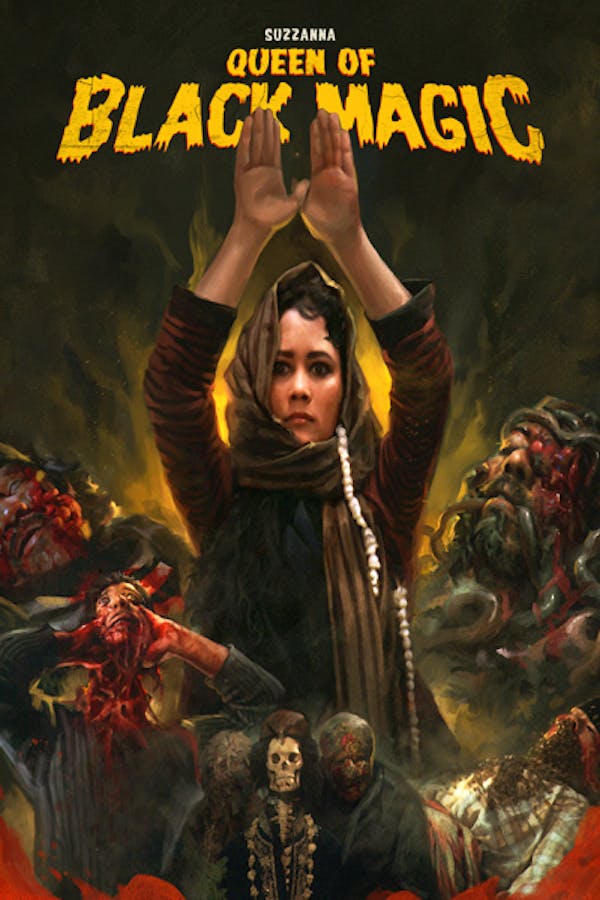 The Queen of Black Magic (1981)
Directed by Liliek Sudjio
In this classic of Indonesian horror, Murni (Indonesian horror icon, Suzzanna) is betrayed by the man who promised to marry her and eventually thrown from a cliff, only for her to be rescued by a practitioner of black magic. Blinded by her betrayal, she seeks revenge against all who wronged her. One by one, all of the men who tried to kill her meet their demise.
A young woman takes supernatural vengeance on the men who tried to kill her in this Indonesian classic.
Cast: Suzzanna, W.D. Mochtar, Teddy Purba
Member Reviews
I loved this movie! Murni was a fantastic character. The visuals are not polished compared to today's standards, but if you are able to suspend your disbelief and just enjoy the movie for what it is, I think you'll like it. I would especially recommend it for people who liked Satan's Slave.
I rather loved this film.
A fun old-school horror with some great special effects.
This is so experimental stylistically that it feels like it must have come from a tie when the language of film making had not yet gathered its footing, therefor it comes across as B- grade and amateur. But this makes it unique and different, I love the alternative ( to what I'm use to) religious perspective, what people are calling moral ambiguity. Also I love that Monkey- Magic vibe. You have to ignore the appearance of low budget and understand that, that is what made sense at a time before Hollywood had decided what is wrong and right in movie making.