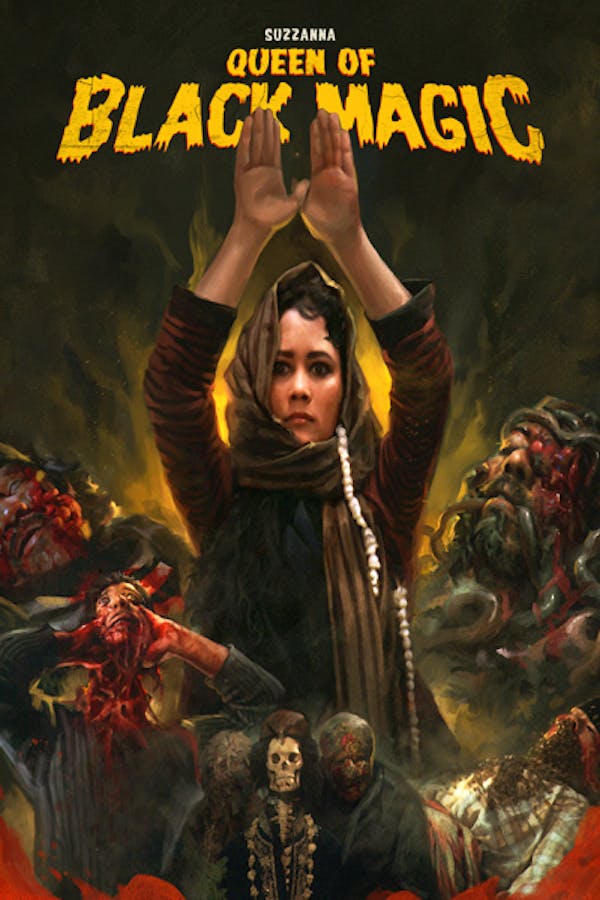 The Queen of Black Magic (1981)
Directed by Liliek Sudjio
In this classic of Indonesian horror, Murni (Indonesian horror icon, Suzzanna) is betrayed by the man who promised to marry her and eventually thrown from a cliff, only for her to be rescued by a practitioner of black magic. Blinded by her betrayal, she seeks revenge against all who wronged her. One by one, all of the men who tried to kill her meet their demise.
A young woman takes supernatural vengeance on the men who tried to kill her in this Indonesian classic.
Cast: Suzzanna, W.D. Mochtar, Teddy Purba
Member Reviews
I absolutely adore this crazy, gory, insane film! Not as scary as the remake but I personally like this one better. It's just a great time.
Love this movie! Had seen it before but well worth watching again. It's exactly the kind of obscure international horror I was hoping Shudder would have more of. More please!
not bad for a 1981 movie...
Pretty good Indonesian horror film. Around this time Indonesian film makers were trying to break into the world market with a decent output of stuff like this. The biggest issue is they had low budgets, and their biggest positive was the exotic locations. So a lot of them are horror movies with a supernatural or mystical plot and filled with bad effects. This one stands out with some decent gore, atmosphere, and acting. Plus the culture is really interesting and you get to see a bit of that here. Worth it if you are open minded and can deal with the effects. A true classic and I hope Shudder gets more stuff like this as it is more worth it to me than your typical stuff we all own on shout factory or arrow video etc releases.