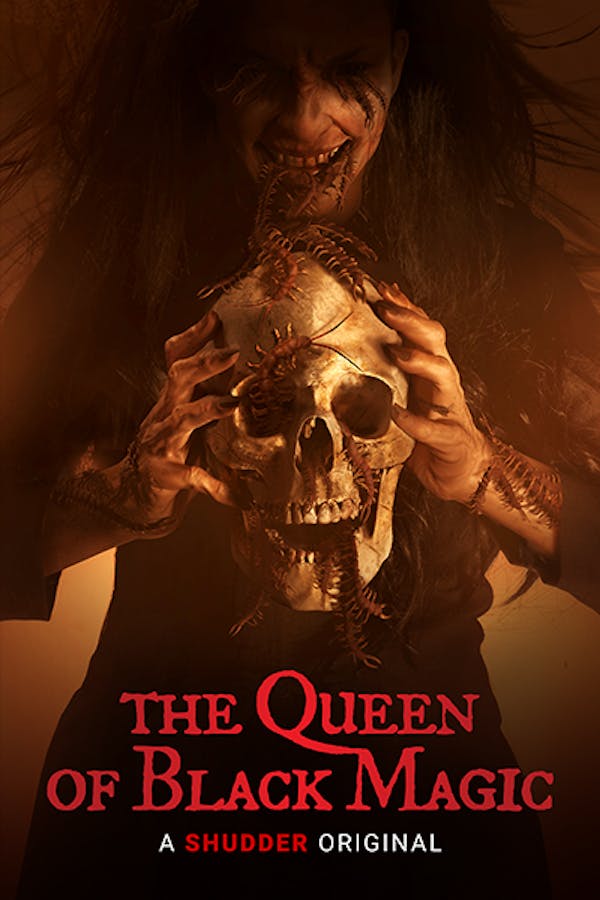 The Queen of Black Magic
Directed by Kimo Stamboel
In this terrifying tale of buried secrets and supernatural revenge, a man brings his family to the rural orphanage where he was raised. Once there, sinister, terrifying events bring the orphanage's dark history to light. From Kimo Stamboel and Joko Anwar, two of Indonesia's modern masters of horror. A SHUDDER ORIGINAL.
At a rural orphanage, a supernatural nightmare brings dark secrets to light.
Cast: Ario Bayu, Hannah Al Rashid, Adhisty Zara
Member Reviews
Great movie. Plenty of gore and black magic! Just what the doctor ordered!!
I'm glad to see Shudder give some love to Indonesian horror films.
Couldn't even finish it. And no, I don't care if it was GONNA get better. Too little too late. I watch a horror film so I can get the thrill of horror soon after the reel starts. Not near the end. Whatever said end may have been. Everything up until the actual horror in this hot trash is essentially "people watching" caught on camera and no one should have to watch 45 mins of it for 15 mins or less of horror. A horror film needs to be horror from beginning to end. Atmosphere! Sound! Subtle clues of a scary nature! Creepy pictures.. Even the conventional cheap ass jump scare. This film offers nothing thus is overly dependent on patience. And if the film asks for more than it can offer, it's BAD!
Great movie! I love a good ending from time to time, this is a must watch for sure !