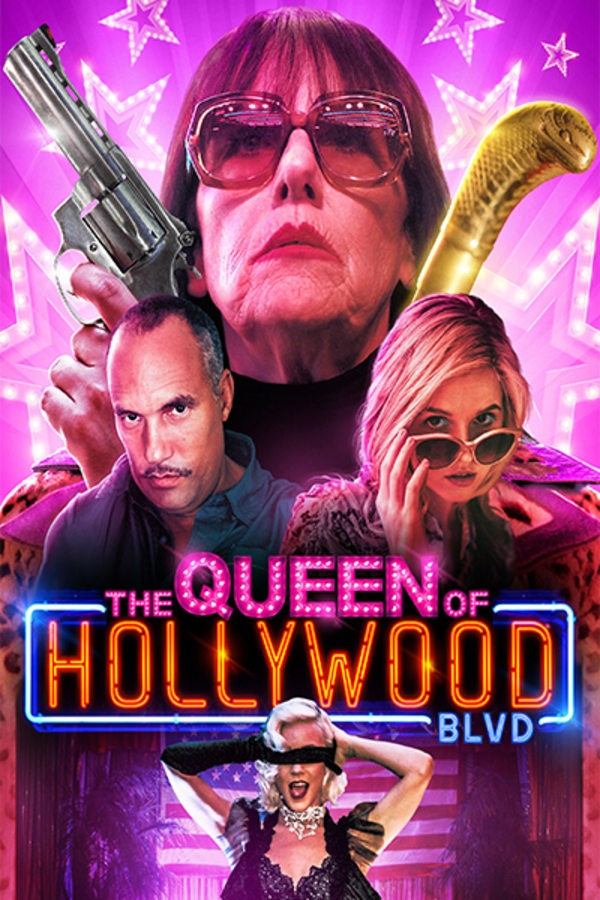 The Queen of Hollywood Blvd.
Directed by Orson Oblowitz
On her 60th birthday, Queen Mary (Rosemary Hochschild) receives a visit from Duke (Roger Guenveur Smith), a gangster who shows up out of the past to take back her beloved, aging Hollywood nightclub, given to her 25 years ago. But Duke is not a guy to be messed with, and to ensure Mary lives up to her side of the bargain, he kidnaps her son Otto. With the help of a teenage runaway named Grace (Ana Mulvoy-Ten) and an old friend Chet (Michael Parks), Mary must navigate seedy Hollywood to save her son, her life, and her club.
On her 60th birthday, the proud owner of a Los Angeles strip club finds herself in hot water over a twenty-five year old debt to the mob.
Cast: Rosemary Hochschild, Ana Mulvoy Ten, Michael Parks, Roger Guenveur Smith, Jon Lindstrom
Member Reviews
The atmosphere was decent. It's visually, and aesthetically pleasing to look at, and the premise is a good one, but overall the movie is slow, dull, and pretty boring. Wasted potential.
I kept waiting for the movie to start
Not awful, but definitely not "horror" or scary at all. Not sure why this ended up on Shudder.
Essentially a music video with a movie length running time. The most "interesting" character trait of the lead is that she sucks down black cigarettes with a face that resembles the fallen ash off one of those nasty cancer sticks.
one of my new favorite movies about shady L.A. with a mix of great character acting. The lead is phenomenal, she gives a grand slam performance. If you liked pyschopaths check this out. This film has a Quentin Tarantino-ish style that I really liked without feeling like it ripped off any Tarantino film.