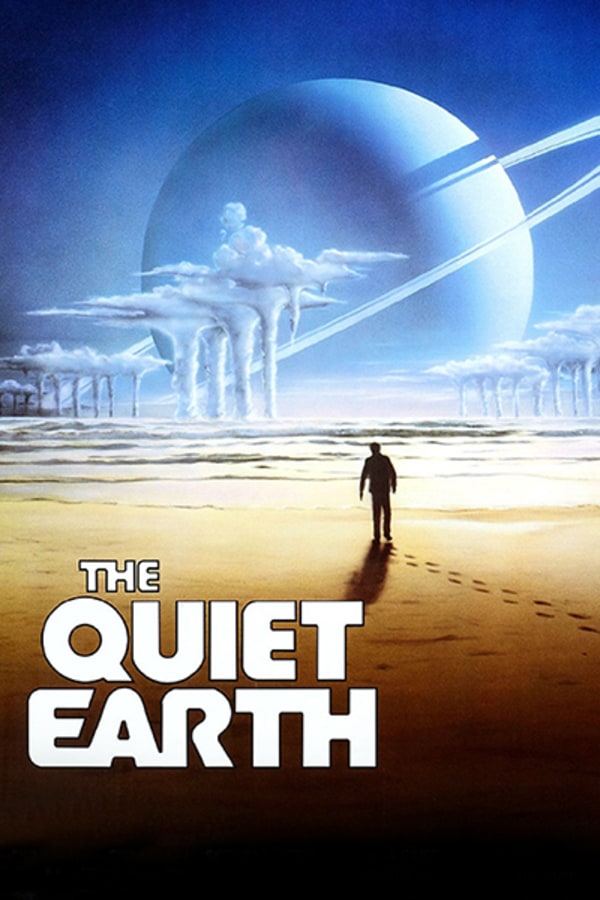 The Quiet Earth
Directed by Geoff Murphy
Zac Hobson (Bruno Lawrence, As Time Goes By), a scientist working on a pioneering energy project, wakes up one morning to find that the technology has malfunctioned, leaving him as seemingly the only man left on earth. As Zac wanders the deserted city of Hamilton, New Zealand, hoping to find some remnant of life besides himself, his mind begins to disintegrate until fantasy and reality blur together in a heady, terrifying cocktail.
A scientist is seemingly the only man left on earth in this eerie, essential vision of the post-apocalypse.
Cast: Bruno Lawrence, Alison Routledge, Pete Smith
Member Reviews
a beautiful light cosmic horror story.
Slowly paced sci-fi. Enjoyed it quite a bit, particularly the first half. The second half introduces a bit more drama. Recommended for sci-fi/post-apocalypse fans. As long as you can get down with a slow film.
Lovely Sci-fi film. Check it out.
Enjoyable film! not horror however
Warning: This movie goes at a fairly slow pace with no real "gotcha" moments or action sequences. The plot is very cerebral, spending the majority of the movie exploring the psychology of a man realizing he may be the last person on Earth. The reduced pace of the film, as he slowly loses his grip on reality and hope, is necessary to have the emotional impact the director is clearly aiming for. The latter portion changes to a more interpretive tone somewhat to explore the reason why people have disappeared and if it may happen again. Again, if you have a shorter attention span, this is not the movie for you. No hate, just trying to save you time for a movie you'll enjoy more!