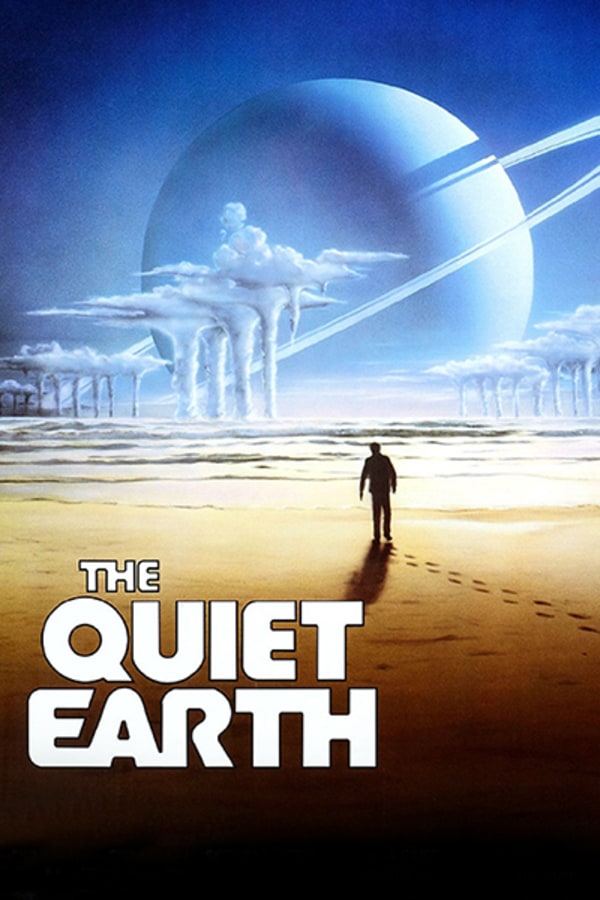 The Quiet Earth
Directed by Geoff Murphy
Zac Hobson (Bruno Lawrence, As Time Goes By), a scientist working on a pioneering energy project, wakes up one morning to find that the technology has malfunctioned, leaving him as seemingly the only man left on earth. As Zac wanders the deserted city of Hamilton, New Zealand, hoping to find some remnant of life besides himself, his mind begins to disintegrate until fantasy and reality blur together in a heady, terrifying cocktail.
A scientist is seemingly the only man left on earth in this eerie, essential vision of the post-apocalypse.
Cast: Bruno Lawrence, Alison Routledge, Pete Smith
Member Reviews
great directing & concept, acting sometimes wasn't up to scratch. It's a slow scifi with a great ending.
Essence of the loner who thinks too much. Slow and quiet in a good way. Light on the horror, but there is one jump scare!
You definitely can't put this on in the background and expect to know what is going on. I dunno man, that was not horror. More like strange, sexual, Sci-Fi
Great sci-fi film. Really enjoyed it.
I thought Lawrence was terrific in this movie. The visual language of the film was also terrific. It's hard for me to discuss my criticisms of the film without spoiling certain aspects of the film, so I'll just say that the level of the performance given is not consistent throughout. While the visual language of the film remains fantastic right up until the final frame, the writing of the spoken dialogue and surface level plot also disappointed me more and more the longer the film went on. As others have noted, the pacing of the film is quite slow. There is plenty to keep you entertained, however, if you enjoy reading between the lines and searching for deeper meaning in films beyond what is being presented on the surface. I particularly enjoyed re-watching certain scenes from the first act movie after I'd finished the movie. Recommended, with significant caveats.