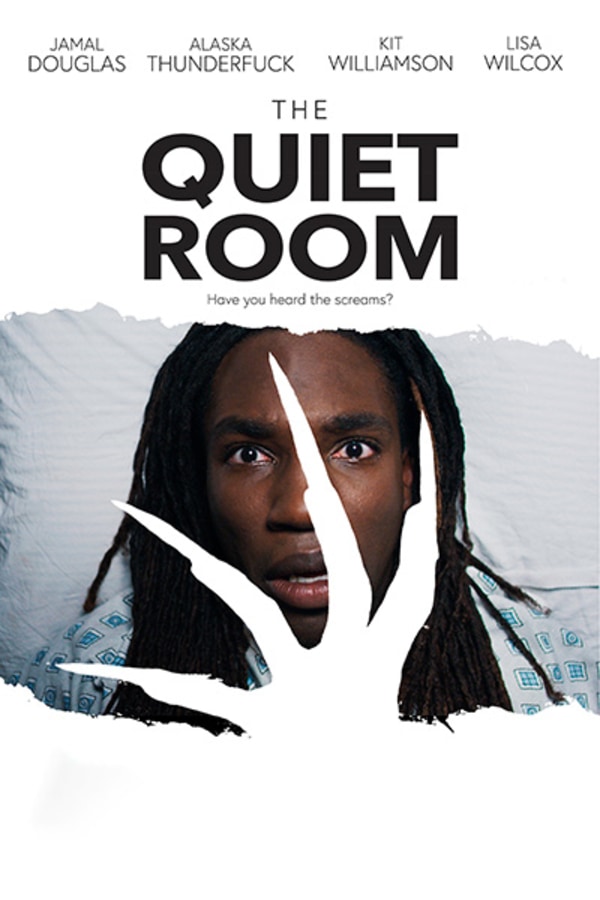 The Quiet Room
Directed by Sam Wineman
After a failed suicide attempt, Michael believes that he's awakened Hattie, a demon who - according to urban legend - haunts his hospital's "quiet room". Now, he must find a way to stop her before her rampage claims everyone Michael connects with.
A hospital patient must stop a demon he believes he's awakened or lose everyone.
Cast: Jamal Douglas, Kit Williamson, Alaska Thunderfuck, Lisa Wilcox, Brian McCook
Member Reviews
Better than I thought it would be. Happy it wasn't another campy (fruitcake) gay film. Not bad.
This was interesting. I think I enjoyed it? You know that feeling.
interesting premise, but the dialogue felt like a student filn. acting was decent, but every character choice felt like it was forceably driving the narrative. for instance, the staff was super dismissive for seemingly no purpose, but it resulted in the character being forced to move into the next location. wish the side characters had more screentime as their interactions made the movie more interesting, if only because the disney channel cheeriness they had was such a strange choice that it was bordering on surrealism.
I thought that this film was really enjoyable. However, I found Hunter very annoying as a character. It wasn't that big a deal though, because I like all the other characters and find the whole thing interesting. I'd recommend it if you want to watch something shorter.