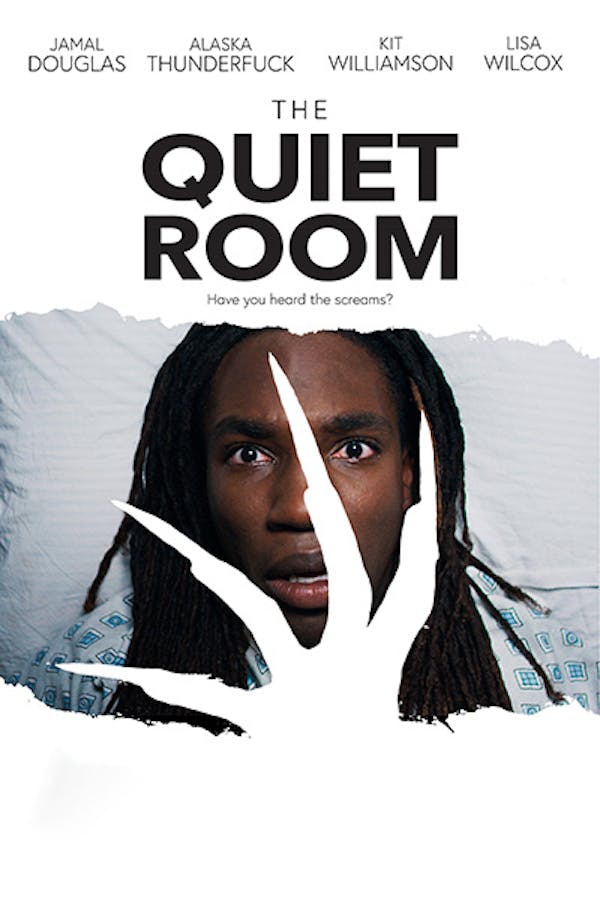 The Quiet Room
Directed by Sam Wineman
After a failed suicide attempt, Michael believes that he's awakened Hattie, a demon who - according to urban legend - haunts his hospital's "quiet room". Now, he must find a way to stop her before her rampage claims everyone Michael connects with.
A hospital patient must stop a demon he believes he's awakened or lose everyone.
Cast: Jamal Douglas, Kit Williamson, Alaska Thunderfuck, Lisa Wilcox, Brian McCook
Member Reviews
This was really well made and acted. Wish this could have been a full movie. In saying that the short style was certainly intense. Great content, LGBTQ awesomeness in under 30 mins.
OK, so I watched literally because it has Alaska in. It was quite good, though for me, I would prefer to see it as a longer film. It feels like it lacks quite a bit of detail. I would like more explanation about the demon. Loved that Brian McCook was in it too. Acting pretty decent, though I thought the demon's look needed some work (Stop relying on that body!). Some of the dialogue was a bit corny, but decent enough.
A good, well acted short. Would be a cool concept for a feature length film.
A decent short but they ruined it by putting a very famous drag queen as the demon. It broke the immersion for me entirely.
This is one of the best scary and emotional horror shorts that I've seen in recent memory. Amazing Writing and Direction, Great Acting Performances, and an Incredibly Universal and Relatable Story make this one of Shudder's best offerings and one I would recommend in a heartbeat. Highly Recommended!