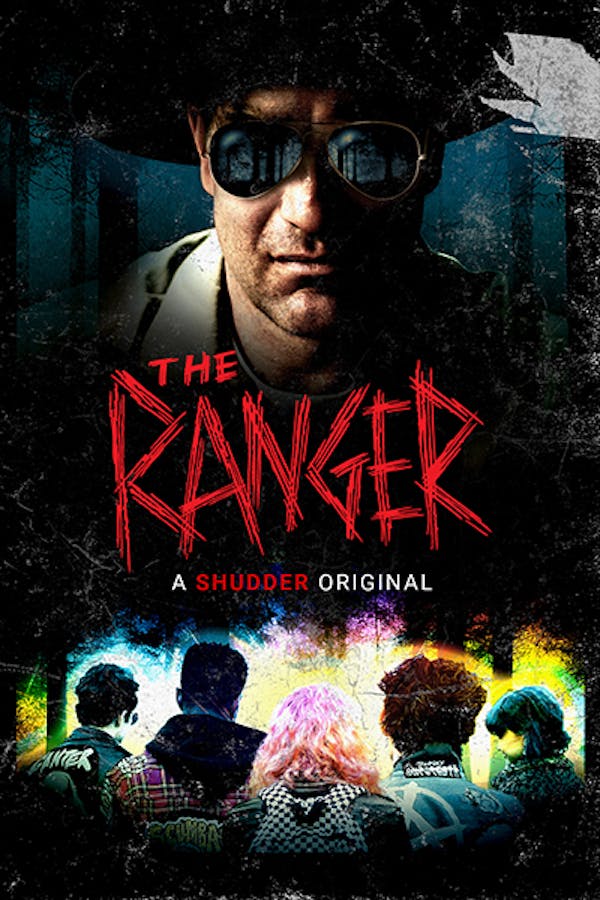 The Ranger
Directed by Jenn Wexler
After a run-in with the cops at a punk show goes sideways, Chelsea and her pals flee the city in search of a place to lay low. Running to the security of Chelsea's old, abandoned family cabin in the woods, they fall under the watchful eye of an overzealous park ranger who holds a secret from Chelsea's past. Set to the beat of a killer punk soundtrack (Fang, The Avengers, The Grim, Rotten UK and more) and presented in eye-popping neon colors, Jenn Wexler's debut offers a modern take on survivalist horror that both celebrates and subverts the genre's tropes with equal parts humor, glitter and gore. A SHUDDER ORIGINAL. Contains strong language, violence and gore.
Teen punks on the run face off against an unhinged park ranger with an axe to grind.
Cast: Chloë Levine, Granit Lahu, Bubba Weiler, Jeremy Pope, Amanda Grace Benitez
Member Reviews
Didn't expect much going in, this was actually pretty fucking decent. Started off pretty cheesy, almost turned it off. Glad I didn't. Not going to win any awards, but definitely worth a watch.
This movie is not that good it just kind of feels Hateful with no meaning to it. All the characters are unlikable and unmemorable including the main character that you're supposed like feels boring she got an interesting backstory but it not really enough to make her feel like a complete character and on top of that the one guy that you're really supposed to hate has the easiest death while the two gay guy who I feel indecisive about if your supposed to care about get the most gruesome brutal death also the killer kind of gets to feel vindicated at the end because he victimized all these people just to get this one girl to say the one sentence and agree with him and she does and then it just ends. Most scary movies are not nice or have a happy ending to them but there has to be something there to enjoy.
That was different hahaha!!! Cheers Shudder!!