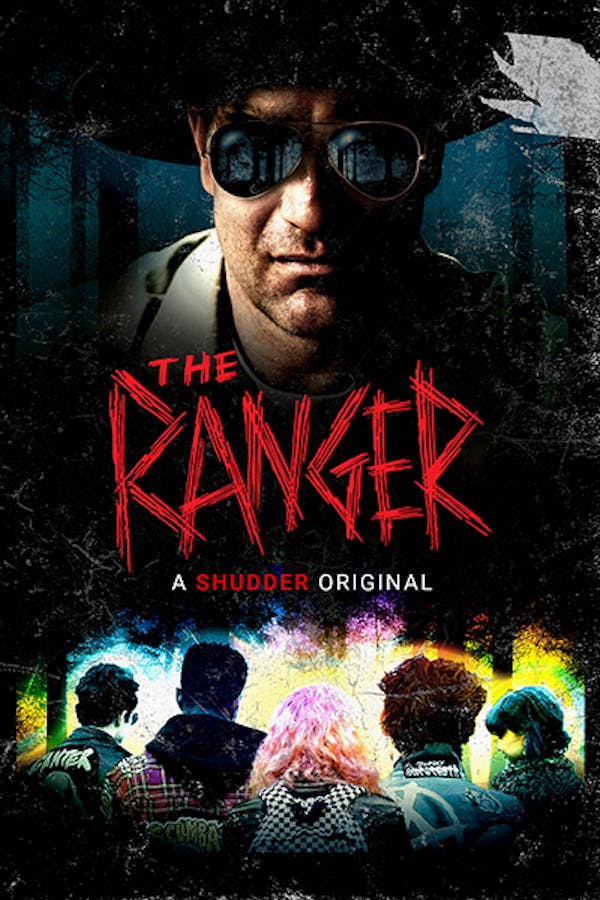 The Ranger
Directed by Jenn Wexler
After a run-in with the cops at a punk show goes sideways, Chelsea and her pals flee the city in search of a place to lay low. Running to the security of Chelsea's old, abandoned family cabin in the woods, they fall under the watchful eye of an overzealous park ranger who holds a secret from Chelsea's past. Set to the beat of a killer punk soundtrack (Fang, The Avengers, The Grim, Rotten UK and more) and presented in eye-popping neon colors, Jenn Wexler's debut offers a modern take on survivalist horror that both celebrates and subverts the genre's tropes with equal parts humor, glitter and gore. A SHUDDER ORIGINAL. Contains strong language, violence and gore.
Teen punks on the run face off against an unhinged park ranger with an axe to grind.
Cast: Chloë Levine, Granit Lahu, Bubba Weiler, Jeremy Pope, Amanda Grace Benitez
Member Reviews
Brutal and kickass. Only problem is the boyfriend character was a little too hateable.
Watching this, I realized how in slasher films you have to like at least some of the would be victims. And therein lies the problem with this movie, at least for me: I didn't like ANY of them! I didn't like the Ranger either!
Punk kids in danger / in the woods. A cruel stranger / there to déranger.
quick watch. every character is a bit off the wall and you notice it immediately.
It was a good movie. I believe it could've done without the ridiculous scene of the ranger wearing the wolfs fur.