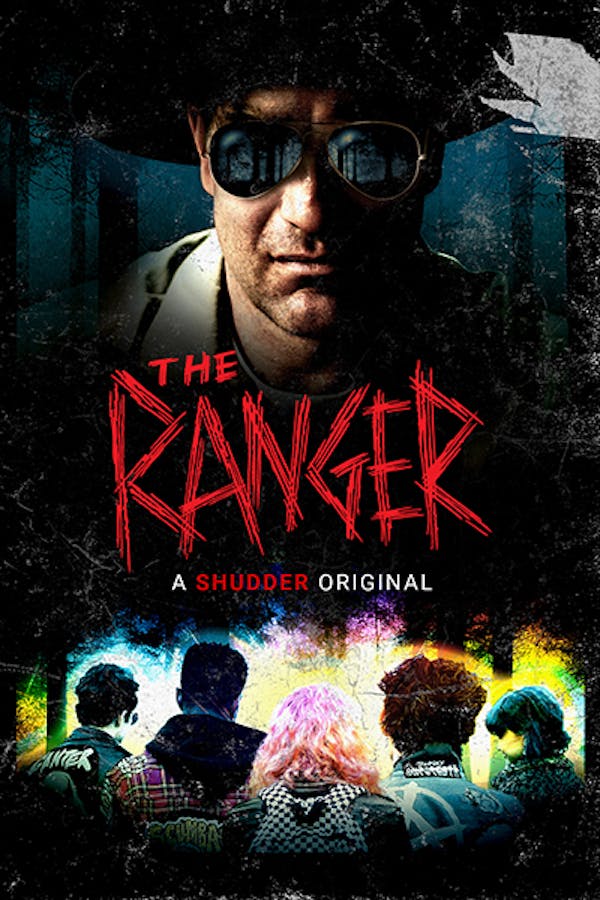 The Ranger
Directed by Jenn Wexler
After a run-in with the cops at a punk show goes sideways, Chelsea and her pals flee the city in search of a place to lay low. Running to the security of Chelsea's old, abandoned family cabin in the woods, they fall under the watchful eye of an overzealous park ranger who holds a secret from Chelsea's past. Set to the beat of a killer punk soundtrack (Fang, The Avengers, The Grim, Rotten UK and more) and presented in eye-popping neon colors, Jenn Wexler's debut offers a modern take on survivalist horror that both celebrates and subverts the genre's tropes with equal parts humor, glitter and gore. A SHUDDER ORIGINAL. Contains strong language, violence and gore.
Teen punks on the run face off against an unhinged park ranger with an axe to grind.
Cast: Chloë Levine, Granit Lahu, Bubba Weiler, Jeremy Pope, Amanda Grace Benitez
Member Reviews
Not the worst way to spend an hour and 20 mins, but also not the best. If you're wondering where you've seen the black guy before, hey was in Ryan Murphy's show Hollywood. And no, that's not Zach from Saved by the Bell.
I ended up enjoying this movie, if your film at least has 2 to 3 moments that make me audibly say OH SHIT or WHAT THE FUCK followed by an odd chuckle I will be able to say I enjoyed myself. At first it felt as if it was going to be pretty cookie cutter set ups but it went down a different path going into the third act. Gets twisted & brutal once everything starts to fall into place. If you're looking for something to watch go ahead & hit play. GETCHA' PULL!!
I actually really enjoyed this movie. It's right down my alley and was recommended to me by a friend. I'm glad I watched it and it kept my attention the who;e time. The Ranger himself had some good lines throughout the movie especially when he quotes the rule book. The music and title cards where spot on and overall it was pretty well done. There was only one scene towards the end that just seemed a bit random though. I enjoyed the movie overall.
Another solid film from SHUDDER. A fun & fucked up ride. Hit play sit back and enjoy a ride with The Ranger!! ARH-WOOOOOOOOOOOOOOOOOOOO!!