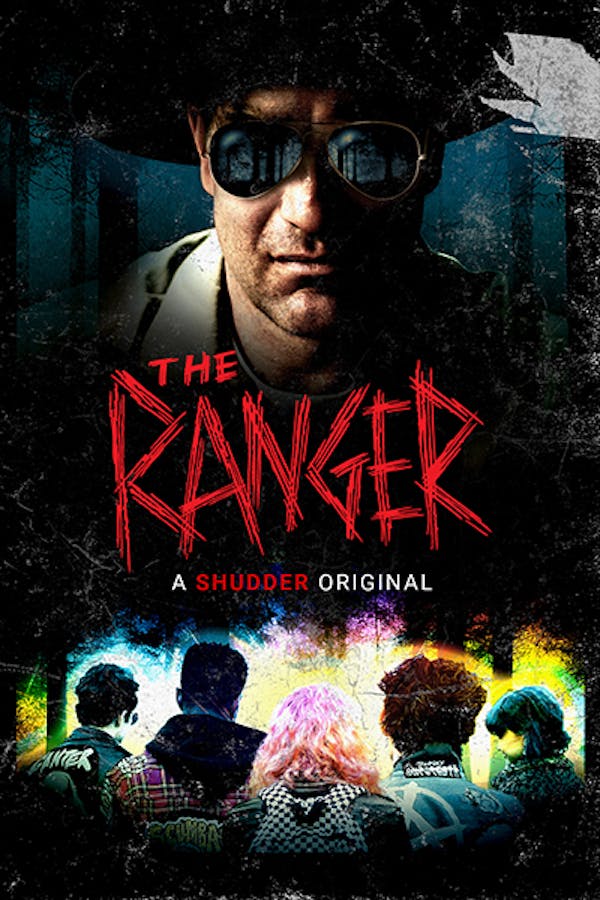 The Ranger
Directed by Jenn Wexler
After a run-in with the cops at a punk show goes sideways, Chelsea and her pals flee the city in search of a place to lay low. Running to the security of Chelsea's old, abandoned family cabin in the woods, they fall under the watchful eye of an overzealous park ranger who holds a secret from Chelsea's past. Set to the beat of a killer punk soundtrack (Fang, The Avengers, The Grim, Rotten UK and more) and presented in eye-popping neon colors, Jenn Wexler's debut offers a modern take on survivalist horror that both celebrates and subverts the genre's tropes with equal parts humor, glitter and gore. A SHUDDER ORIGINAL. Contains strong language, violence and gore.
Teen punks on the run face off against an unhinged park ranger with an axe to grind.
Cast: Chloë Levine, Granit Lahu, Bubba Weiler, Jeremy Pope, Amanda Grace Benitez
Member Reviews
3.5. I liked it, decent writing, liked her backstory. I feel like she wouldn't leave after all that. I kinda wish i new what would happen with her.
This is what it markets itself to be, nothing more and nothing less. Absolutely nothing more. If you've seen the entire 80-early 2000s catalogue of slasher films, you could write these scenes in your head before they even happened on the screen. Seen it all before.
Exactly what it says on the tin. If you went in expecting the highest art, I dunno know what to tell you. Learn how to read the description better, I guess.