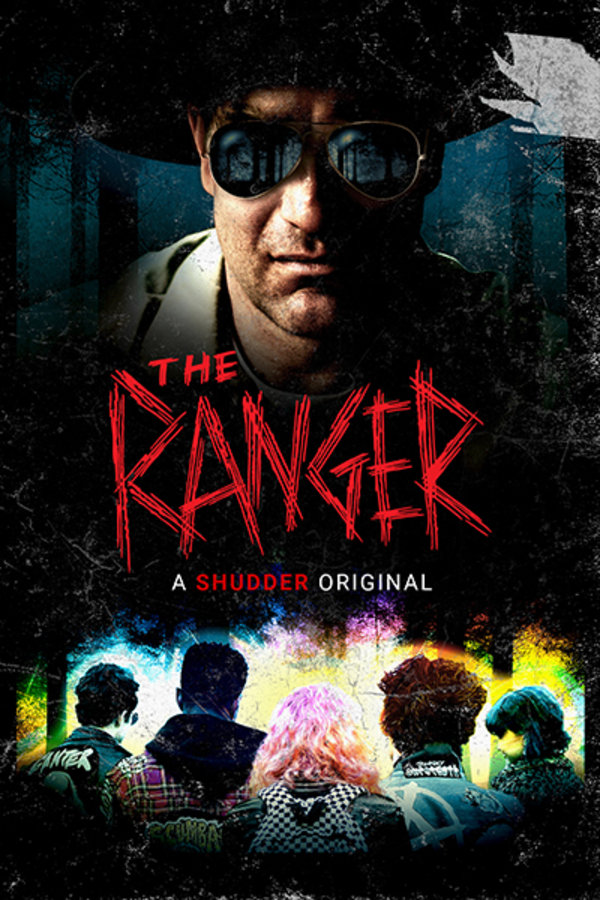 The Ranger
Directed by Jenn Wexler
After a run-in with the cops at a punk show goes sideways, Chelsea and her pals flee the city in search of a place to lay low. Running to the security of Chelsea's old, abandoned family cabin in the woods, they fall under the watchful eye of an overzealous park ranger who holds a secret from Chelsea's past. Set to the beat of a killer punk soundtrack (Fang, The Avengers, The Grim, Rotten UK and more) and presented in eye-popping neon colors, Jenn Wexler's debut offers a modern take on survivalist horror that both celebrates and subverts the genre's tropes with equal parts humor, glitter and gore. A SHUDDER ORIGINAL. Contains strong language, violence and gore.
Teen punks on the run face off against an unhinged park ranger with an axe to grind.
Cast: Chloe Levine, Granit Lahu, Bubba Weiler, Jeremy Pope, Amanda Grace Benitez
Member Reviews
An atrocity at 79 minutes this film not only manages to bore (the greatest cinematic crime!) but move at such a pace it rightly puts you to sleep there are way better films on here spend your time with them
Very cool slasher film with amazing soundtrack and great killz! I loved Chloe Levine and Jeremy Holm in their roles. Plus, any chance to see Larry Fessenden in any capacity is awesome! Can't wait to see more films from Jenn Wexler!!
Enjoyable. Nothing special
I was bored. Can Shudder produce a good movie like, say, Summer of '84? I turned this one off after about 20 minutes!
This movie has such an original concept in the way of throw back 80's slashers. It's brutal. It has depth. It's a fun horror movie. the lead actress is a doll and I wish I was cool enough to hang with her. her friends were jerks tho bravo!