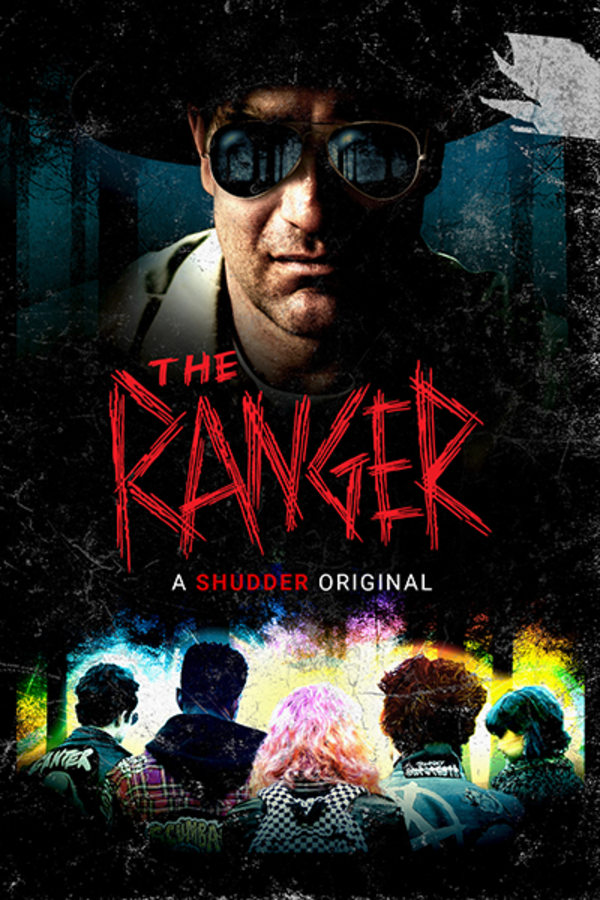 The Ranger
Directed by Jenn Wexler
After a run-in with the cops at a punk show goes sideways, Chelsea and her pals flee the city in search of a place to lay low. Running to the security of Chelsea's old, abandoned family cabin in the woods, they fall under the watchful eye of an overzealous park ranger who holds a secret from Chelsea's past. Set to the beat of a killer punk soundtrack (Fang, The Avengers, The Grim, Rotten UK and more) and presented in eye-popping neon colors, Jenn Wexler's debut offers a modern take on survivalist horror that both celebrates and subverts the genre's tropes with equal parts humor, glitter and gore. A SHUDDER ORIGINAL. Contains strong language, violence and gore.
Teen punks on the run face off against an unhinged park ranger with an axe to grind.
Cast: Chloë Levine, Granit Lahu, Bubba Weiler, Jeremy Pope, Amanda Grace Benitez
Member Reviews
Good fun. I enjoyed the soundtrack. I enjoyed the story, too, mostly. It felt a bit incomplete and a little too fast maybe. Too predictable, but worth the time.
Ever buy a punk rock split 7" where one side of the album is pretty good and the other one stinks? That is _The Ranger_. It takes roughly 40 minutes for anyone to die, which means you could listen all of Slayer's _Reign in Blood_ and the first two songs of _In the Sign of Evil_ by Sodom and still be waiting for someone to get rangered. But there is some decent mayhem and open drug use, plus it is always nice to see spray-painted vans driven by coked-up punks. Easy movie to put on in the background of a party.
Very good movie. I loved it. They lost my interest from a certain detail. Otherwise, very good movie.
I honestly don't know what you guys see in this one. This might be the first exclusive to disappoint me. Totally OK to pass on unless you're some kind of Shudder completionist or something.