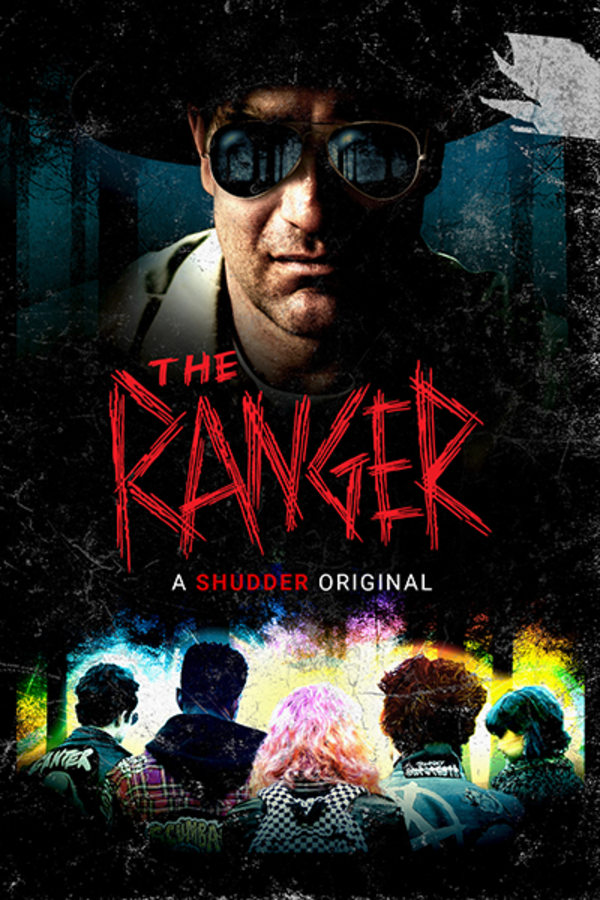 The Ranger
Directed by Jenn Wexler
After a run-in with the cops at a punk show goes sideways, Chelsea and her pals flee the city in search of a place to lay low. Running to the security of Chelsea's old, abandoned family cabin in the woods, they fall under the watchful eye of an overzealous park ranger who holds a secret from Chelsea's past. Set to the beat of a killer punk soundtrack (Fang, The Avengers, The Grim, Rotten UK and more) and presented in eye-popping neon colors, Jenn Wexler's debut offers a modern take on survivalist horror that both celebrates and subverts the genre's tropes with equal parts humor, glitter and gore. A SHUDDER ORIGINAL. Contains strong language, violence and gore.
Teen punks on the run face off against an unhinged park ranger with an axe to grind.
Cast: Chloë Levine, Granit Lahu, Bubba Weiler, Jeremy Pope, Amanda Grace Benitez
Member Reviews
having a hard time getting through this. You'd have to put considerable effort to make less likeable characters than these obnoxious brats.
Enjoyable but odd. The wolf part made me laugh but overall, a good way to spend 77 minutes.
It was pretty good, strange ending, but still. i enjoyed it.
Another surprisingly fun one. I loved the actor that played the ranger. He was really good. And the friends that were all a bunch of idiots except for the female. Well actually she was an idiot as well for having a group of such negative energy friends. Which of course makes for a great movie. I like that they had a gay couple in the movie as well. That's rare in horror films. And I'm glad the black male didn't die first. The ending had a nice odd twist to it. And the gore scenes looked legit. Nicely done!
This was great! Awesome gore and kill scenes and the plot kept me interested straight through. 4 skulls just because the villain wasn't very creepy looking.