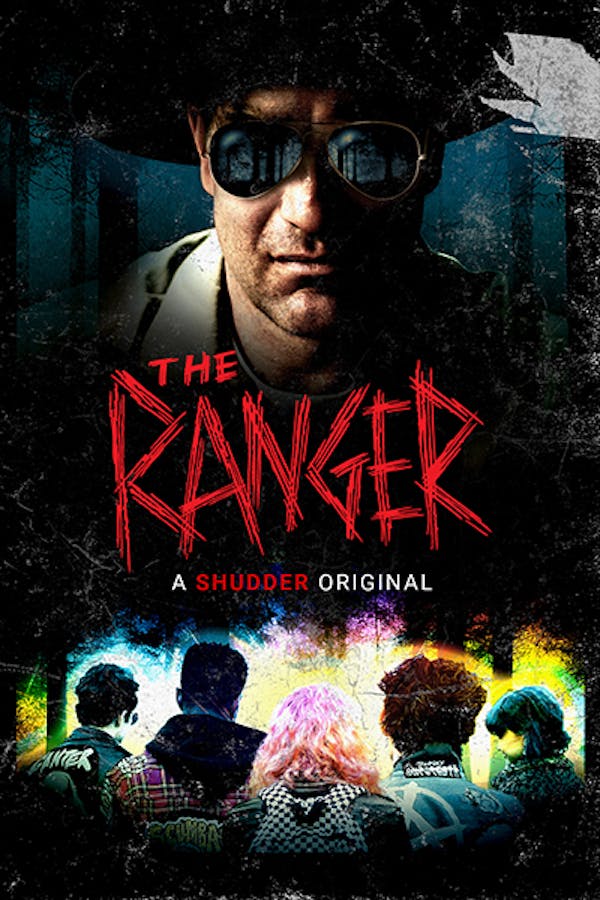 The Ranger
Directed by Jenn Wexler
After a run-in with the cops at a punk show goes sideways, Chelsea and her pals flee the city in search of a place to lay low. Running to the security of Chelsea's old, abandoned family cabin in the woods, they fall under the watchful eye of an overzealous park ranger who holds a secret from Chelsea's past. Set to the beat of a killer punk soundtrack (Fang, The Avengers, The Grim, Rotten UK and more) and presented in eye-popping neon colors, Jenn Wexler's debut offers a modern take on survivalist horror that both celebrates and subverts the genre's tropes with equal parts humor, glitter and gore. A SHUDDER ORIGINAL. Contains strong language, violence and gore.
Teen punks on the run face off against an unhinged park ranger with an axe to grind.
Cast: Chloë Levine, Granit Lahu, Bubba Weiler, Jeremy Pope, Amanda Grace Benitez
Member Reviews
Fantastic soundtrack and a great villain! I felt a little underwhelmed with how rushed the final act seemed but the kills were good enough to keep me
Extremely unlikeable and annoying AF side characters, poor excuses for punks. Lead actress was amazing and so was the Ranger. Wish the backstory was more fleshed out because without it, plot was pointless.
Meh, could have been worse. The short run time helps.
It was a decent watch me and my step sister watch it together and we liked it.
i thought it was alright. As a slasher flick it suffices with some entertaining kills. Lighting was very nice, very stylistic. The Ranger himself had the right balance of being both uncomfortable and entertaining to watch. I also love the gay representation in this movie and feel as though this should be standard for movies in general. With that being said, I think the movies suffers from the same trope alot of other slashers suffer from; unlikeable characters. I understand that this was the intention and that you were supposed to hate them so that when they died it would be satisfying, but i generally don't like that direction. It's very grueling to watch these assholes dick around for an hour before anything happens to them. There are also some...odd directorial decisions that you'll find watching the movie. Overall, if you like campy 80's slashers, this is definitely a nice throwback with nice modern elements.