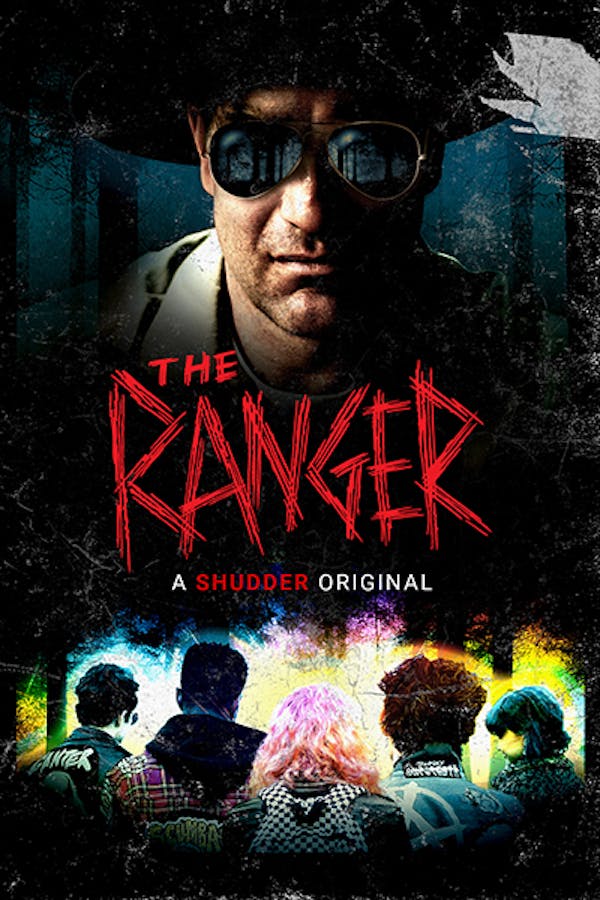 The Ranger
Directed by Jenn Wexler
After a run-in with the cops at a punk show goes sideways, Chelsea and her pals flee the city in search of a place to lay low. Running to the security of Chelsea's old, abandoned family cabin in the woods, they fall under the watchful eye of an overzealous park ranger who holds a secret from Chelsea's past. Set to the beat of a killer punk soundtrack (Fang, The Avengers, The Grim, Rotten UK and more) and presented in eye-popping neon colors, Jenn Wexler's debut offers a modern take on survivalist horror that both celebrates and subverts the genre's tropes with equal parts humor, glitter and gore. A SHUDDER ORIGINAL. Contains strong language, violence and gore.
Teen punks on the run face off against an unhinged park ranger with an axe to grind.
Cast: Chloë Levine, Granit Lahu, Bubba Weiler, Jeremy Pope, Amanda Grace Benitez
Member Reviews
Pointless. Love the female lead though. Catch her in The Transfiguration.
Not too bad. OK watch. Storyline could have been a stronger. It was good though.
yes a good watch for a low budget film
loved this movie love the gore i think this movie is one of the best movies ive seen in a long time way better then some of the big blockbusters
Excellent movie, a true homage to all things that were 80's horror. The acting was stellar, good gore, an edge of humor, and an unexpected twist at the end. I really enjoyed it.