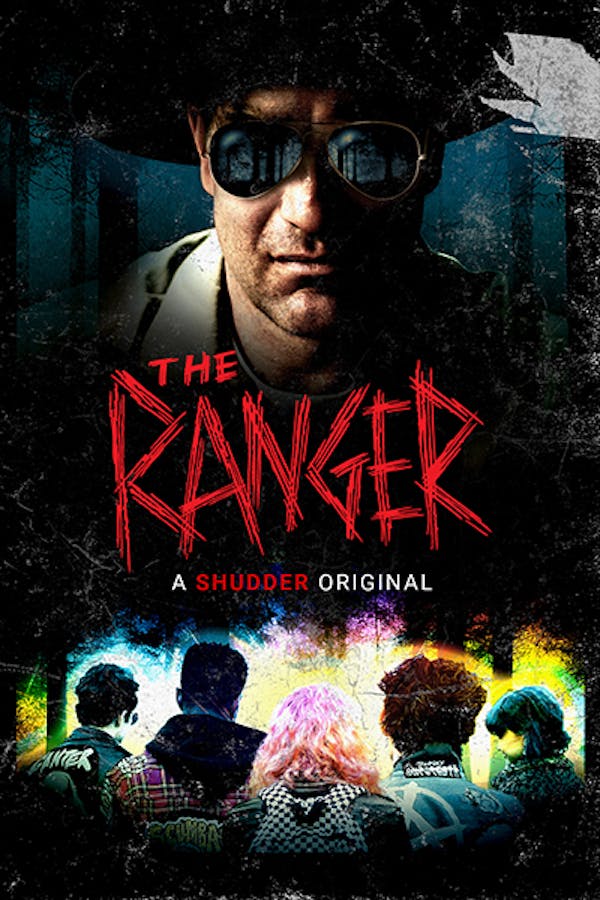 The Ranger
Directed by Jenn Wexler
After a run-in with the cops at a punk show goes sideways, Chelsea and her pals flee the city in search of a place to lay low. Running to the security of Chelsea's old, abandoned family cabin in the woods, they fall under the watchful eye of an overzealous park ranger who holds a secret from Chelsea's past. Set to the beat of a killer punk soundtrack (Fang, The Avengers, The Grim, Rotten UK and more) and presented in eye-popping neon colors, Jenn Wexler's debut offers a modern take on survivalist horror that both celebrates and subverts the genre's tropes with equal parts humor, glitter and gore. A SHUDDER ORIGINAL. Contains strong language, violence and gore.
Teen punks on the run face off against an unhinged park ranger with an axe to grind.
Cast: Chloë Levine, Granit Lahu, Bubba Weiler, Jeremy Pope, Amanda Grace Benitez
Member Reviews
Now why can't Punk Rockers and Nature get along?
felt almost like a horror comedy where you kind of root for the teens to die off
the ranger has some laughs to give, and at its best inspires a similar discomfort to creep, but its at its best for no more than 5 minutes of the movie. its characters are pretty unlikable which i suppose is the point but because the mc is also bland and the ranger isnt quite funny enough it leaves you with no celebration during a death. the movie flies by and never manages to create the suspense it deserves, it almost feels like a sitcom with no laugh track. just a shell of what couldve been
Pretty bland movie but I appreciate the concept it just wasn't executed as well as it should've also the main characters bf is SOO irritating!
It's different and that's why I enjoyed it